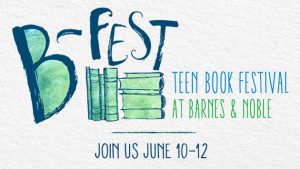 As June hits, I join the throng of mothers whose sanity hangs solely by the thread of promise that school is almost out, and the onslaught of science projects, final exams, and class parties is about to end.
However, this year, I am occupying a new and strange place, in which I am, on the one hand, praying for the respite of summer, while at the same time, begging the next couple of weeks to drag on, delaying the day, exactly one month from now, when we will take our firstborn to college.
This reality brings the weepy half of me back around to join its counterpart in counting down the days until summer.
Of course, give it a couple of weeks, and after the umpteenth chorus of "I'm bored," we'll all be seeking out something to fill our days back up, as our sanity once again threatens to vacate the premises.
Thankfully, we need look no further than our Fashion Island Barnes & Noble to help keep the kids entertained. This Saturday, June 4, Barnes & Noble stores nationwide will kick off their 20th annual summer reading program, The Summer Reading Triathlon.
The Olympiad-themed opening ceremony, which begins at 11 a.m., will feature activities such as code-breaking and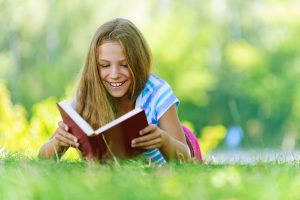 puzzles inspired by the popular "Mr. Limoncello" series by Chris Grabenstein, as well as fun giveaways. Additionally, young readers will be able to vote for their favorite heroes and places from a pre-selected pool of popular children's books, choosing a gold, silver, and bronze medal contender.
Throughout the summer, kids will be able to check the leader board each time they visit the store, to see how their favorites are faring in the polls. At the closing ceremonies in August, both the local and national winners will be revealed, and voters will be able to take home their very own gold medal.
As in years past, Barnes & Noble will also be encouraging summer reading by offering a free book to any reader in grades 1 through 6 who reads three books and completes a Summer Reading Triathlon journal about them.
Lest you think the reading fun this summer is only for younger readers, Barnes & Noble will also be launching its teen reading extravaganza," B-Fest," their first teen book festival. From June 10 through 12, there will be myriad activities, all designed to engage teen readers and connect them with their favorite authors.
Festivities will begin on Friday, June 10 at 7 p.m., with the "B-In The Know" event. Readers will be able to compete in a trivia blast, sponsored by leading teen publishers, with one lucky reader in each store taking home advance reader copies of the hottest upcoming teen books.
The fun will continue on Saturday, with "B-First" and "B-Part Of The Fun," offering giveaways, book swag, and sneak peeks of the much anticipated upcoming stories from authors like James Dashner ("The Maze Runner") and Ransom Riggs ("Miss Peregrine").
The weekend will round out with Sunday's "B-Creative" event, where aspiring young authors will be able to take part in a story development workshop, where they will learn techniques to help them take their ideas to the next level.
Additionally, hundreds of young adult authors are schedule to appear in stores across the country, making this the largest ever special author event.
With all of this taking place just in the first half of June, I'd say Barnes & Noble is already well on the way to helping you beat the summer boredom blues. If you want the advice of a semi-sane, emotionally charged mama, I'd recommend using this as an opportunity to find a book to enjoy together with your child, because trust me, they'll be gone before you know it.
Edie Crabtree is an avid reader and the mother of three active boys. She can be reached at [email protected]