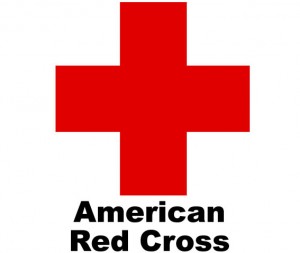 The Newport Beach Police Department is ready to draw first blood, but it's for a good cause.
The American Red Cross kicked off its Seventh Annual Battle of the Badges blood drive this week, with more than 200 police, fire, city, and other agencies from throughout southern California – including Newport Beach – engaged in a friendly competition to help save lives through the gift of blood.
The Newport Beach Police Department is sponsoring their blood drive on Jan. 30, from 8 a.m. to 2 p.m.
"The Newport Beach Police Department strongly supports the American Red Cross and their efforts to increase the available blood supply in Orange County," said Newport Beach Police Department Chief Jay Johnson. "The need is always there, and I encourage anyone who is eligible to make an appointment, donate and help save lives."
The campaign's tagline says it all: "Saving lives on and off the job."
"This is a spirited and friendly competition," said Red Cross spokesman, Nick Samaniego. "And our number one goal, as always, is to save lives."
The Red Cross is appreciative of everyone's support, especially during the beginning of the year when the number of blood donors is usually low, Samaniego noted.
"The Seventh Annual Battle of the Badges is an opportunity for all badge carrying personnel, including friends and family, to positively impact our community by competing in a friendly competition to see who can donate the most blood, and ultimately save the most lives," the Red Cross website states.
Red Cross records show Newport Beach collecting 49 pints in 2011 and 57 pints in 2010.
"Every pint of blood donated can potentially save the lives of three people," Johnson said. "One of those lives could be your own or a loved one, or even one of my officers."
During the 2012 Battle of the Badges campaign, 5,178 donors were recruited by the U.S. Probation Office, which organizes the drive, and the participating agencies. The ARC goal for this year is to have 5,500 donors.
The Southern California Battle of the Badges is the largest and most successful blood drive for law enforcement agencies in the country, according to Samaniego.
"They go above and beyond the call of duty," Samaniego said.
All the agencies are participating on a volunteer basis, he explained.
Agencies will win awards based on the number and percentage of blood drive participants.
The Newport Beach blood drive will be held in the auditorium at the police department, at 870 Santa Barbara Drive, and is open to the public.
To schedule a donation time, contact Laura Rudd at the American Red Cross at (949) 439-0551. Appointments can also be scheduled online at RedCrossBlood.org by entering the sponsor code of "badge" and finding the Newport Beach event on Jan. 30.
For more information about the campaign, visit redcrossbattleofthebadges.org or redcrossblood.org.