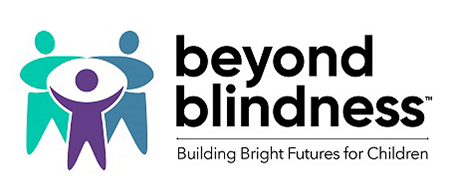 It's been a busy spring for Beyond Blindness (formerly Blind Children's Learning Center), a nonprofit with the mission to empower children with visual impairments and other disabilities to achieve their fullest potential. Beyond Blindness serves children throughout Orange County, including Newport Beach.
On Saturday, April 1, Beyond Blindness held its annal Spring Beeper Egg Hunt at Newport Dunes.
The egg hunts were adapted for all children in attendance, including tactile and beeping eggs. To optimize the egg hunt experience, the egg hunt was broken into multiple rounds, with the first egg hunt starting at 10:30 a.m. and the last at 1:30 p.m.
This inclusive family event included art and sensory activities, a photo booth, a bounce house and opportunities for parents and caregivers to connect.
Beyond Blindness also served lunch for all attendees.
On March 11, 240 guests joined Beyond Blindness for the sixth annual Vision Beyond Sight Gala, an evening that helped create an even brighter, bolder future for children and families in Orange County. Held at Marconi Automotive Museum in Tustin, the event raised nearly $255,000 for the nonprofit's mission.
In addition to the gala's signature dining in the dark experience and a performance by Emmy-nominated actor, singer and author Tom Sullivan, this year's entertainment featured three Beyond Blindness alumnae: Twins Kendal and Nikki Lyssy provided an inspirational keynote speech, while Laguna Beach high school senior and professional musician Lily Gabora shared her vocal and piano talents during a cocktail reception in the main dining room.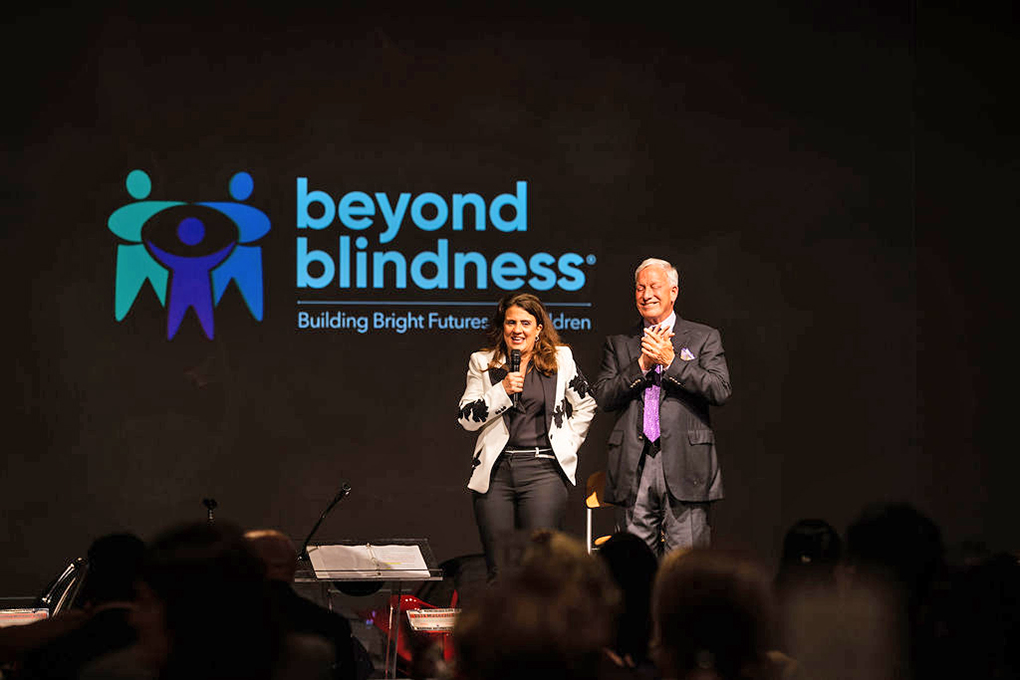 As the evening's master of ceremonies, board member Jared Moriarty guided attendees through the program, which included a presentation of the Dr. Wilhelm de Nijs Vision Award to the Kirchgessner Vision Foundation.
Named after Beyond Blindness' founder, the award recognized the foundation's support of pioneering vision research, as well as its contributions of over $20 million since inception to organizations and clinics that provide vision screening, adaptive equipment and assistive services to disadvantaged communities.
President and Director Michael Kramer was in attendance to accept the award, sharing how the foundation has grown to have a specific, important purpose that it fulfills by accelerating the impact of local organizations such as Beyond Blindness.
A highlight of the program was the meaningful connection between Kendal and Nikki's keynote speech and Sullivan's 45-minute set, during which he sang and shared the inspirational and humorous story of his journey to the stage.
Like Sullivan, the Lyssy twins overcame a premature birth to thrive, becoming honor society students, attending the University of North Texas, and pursuing their own independent paths for grad school. Today, Kendal is a doctoral student and graduate instructor at the University of Missouri, while Nikki is at the University of South Florida where she is working on her first novel.
"While doctors predicted a bleak outcome for our lives, our parents always believed we were capable of reaching our fullest potential. Attending Beyond Blindness when we were in pre-K introduced our parents and us to a world where we could grow up to be independent, successful women," said Kendal.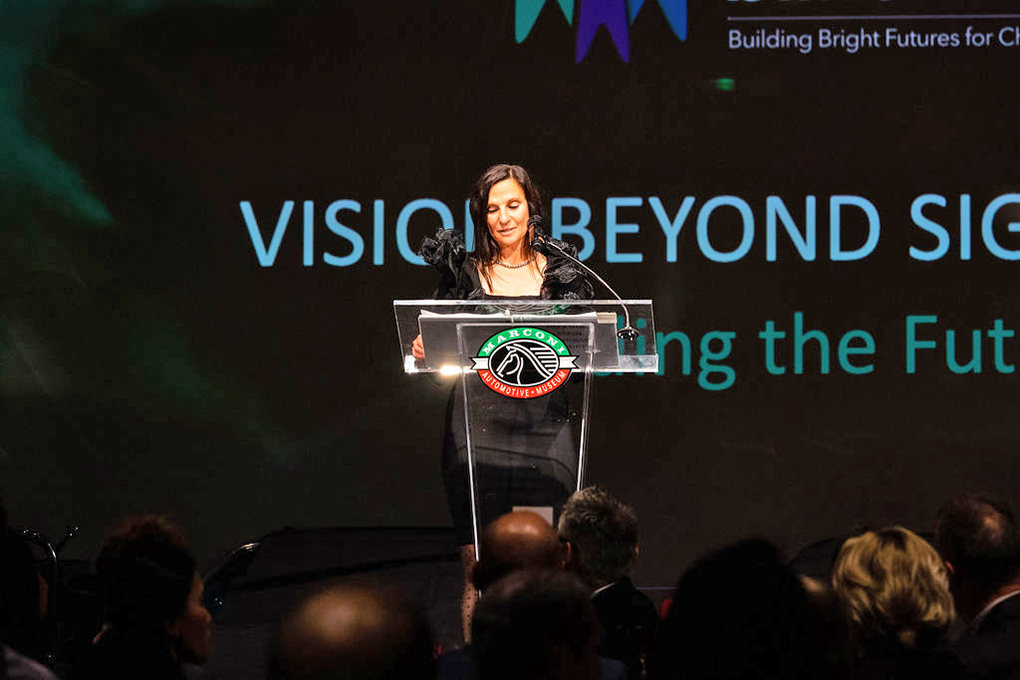 Nikki added: "The name Beyond Blindness suggests that life is limitless for blind children and their families, and this is very true of Kendal and I and our experiences."
Funds raised at the gala will play a key role in advancing Beyond Blindness' new strategic plan, which will be used as a roadmap for the next five years of expanding innovative early intervention, education and enrichment, and family support programming.
"Beyond Blindness' annual Vision Beyond Sight gala underscored the value of early intervention, education and enrichment and family support for children with visual impairments and other disabilities," said Beyond Blindness Board Chair and Gala Event Chair Carol Trapani, a resident of Newport Beach. "The event, and our other fundraising opportunities throughout the year, ensures that children get the care and nurturing they need to lead a purposeful and happy lives."
For more information, please visit www.beyondblindness.org.