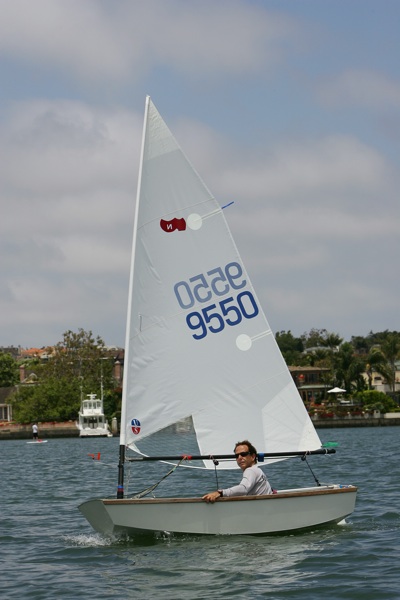 Thirty-four racers gathered at Newport Harbor Yacht Club last weekend for the Annual SCWSA Senior Sabot Regatta. Racers came from San Diego to Long Beach for some exciting competition in five classes.
The largest class was the men's with 14 racers, even though the sponsoring group is the Southern California Women's Sailing Association (SCWSA). One third of the association's members are men.
The Sabot is an 8-foot dinghy used to teach beginning sailors, but it is a challenge at any age. Two of the second-place winners are in their 80s, so it can be a sport for the youngest sailors to the oldest.
The Women's A Fleet was won by Gale Pinckney (NHYC), with Betty Becker (SDYC) second and Whitney Loufek (NHYC) third. The B Fleet was topped by Julie McPherson (SDYC), with Nancy Mellon (BYC) in second and Deon Macdonald (NHYC) third.
Mark Gaudio (BCYC) won first in the men's, with John Ellis (ABYC) second and Argyle Campbell (NHYC) in third.
The Mixed Novice Fleet winners were Donna Collins (MBYC) first, Jane Lee (MBYC) second, and Dan Gravatt (MBYC) third.
Audrey Nye was again the regatta organizer, beautifully done as always.
The next race in the series of five will be held in the Newport Harbor as well. It will be the Little Old Ladies Regatta on September 8 at Balboa Yacht Club.