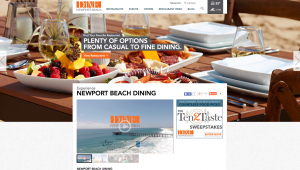 To create one cohesive and recognizable culinary brand for the city of Newport Beach, the Newport Beach Restaurant Association and Newport Beach & Company (the city's destination marketing organization) have jointly launched a new epicurean organization called Dine Newport Beach.
This new venture, which was introduced at a VIP launch party at the Balboa Bay Resort earlier this month, is designed to execute strategic marketing programs that drive awareness of the Newport Beach restaurants while boosting economic vitality to the culinary community.
"The Newport Beach Restaurant Association is thrilled with this new partnership," said Restaurant Association President Jim Walker of The Bungalow Restaurant. "We are looking forward to showcasing our strong and united culinary brand, and will continue as a restaurant community leader in Orange County."
The Newport Beach culinary community, locals, and visitors will see a strategic and holistic marketing program year-round.
"This program is designed to elevate the restaurant marketing effort and create more desirability for our outstanding dining community," said Gary Sherwin, president and chief executive officer of Newport Beach & Company. Dine Newport Beach is a business unit of Newport Beach & Company.
The first initiative launched is the creation of DineNB.com, a beautiful and informational site established to provide an effortless way for the consumer to search and select food establishments in Newport Beach.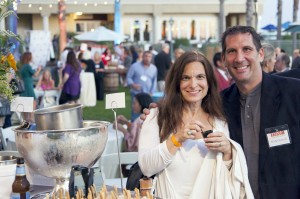 DineNB.com includes a Tasting Notes blog, which provides insider tips and personal experiences curated for all food enthusiasts. The site will also showcase the latest food and restaurant news, culinary trends, dining hot spots, neighborhood gems, and more.
In addition to a variety of restaurant promotions, sweepstakes and special offers from Dine Newport Beach, diners can also look forward to new and renewed local culinary events, including a refreshed Dine Newport Beach Restaurant Week in 2015.
Newport Beach Restaurant Association and Newport Beach & Company appointed seasoned marketing and communications professional Polly Peak, a Newport Beach resident, to head up Dine Newport Beach.
Specializing in hospitality and restaurant industry marketing, Peak has over 30 years of expertise in strategic planning and innovative program development, and successfully spearheaded the dineLA program and Los Angeles Restaurant Week.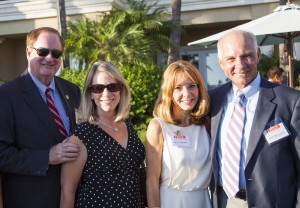 In addition to heading up marketing and business development for the California Restaurant Association, Peak has also worked with several marquee hotel brands including Ritz-Carlton Hotels & Resorts and Four Seasons Hotels & Resorts.
About Newport Beach & Company
Founded in January 2013, Newport Beach & Co. is a non-profit organization established to serve as the official marketing agency for the city of Newport Beach. The agency seeks to bring together all of the marketing entities connected to the Newport Beach brand, and is designed to oversee separate business units that include Visit Newport Beach, Dine Newport Beach, Celebrate Newport Beach, Enterprise Newport Beach and Newport Beach TV.
About The Newport Beach Restaurant Association
The Newport Beach Restaurant Association is a non-partisan, non-profit cooperative marketing association that brands Newport Beach dining and promotes the commercial welfare of restaurants and the food service industry in the City of Newport Beach, California. Comprised of over (400) restaurants and foodservice operators, NBRA was founded in 1996 and is an official Business Improvement District (BID) of the City of Newport Beach.
For more information on Dine Newport Beach, visit DineNB.com.