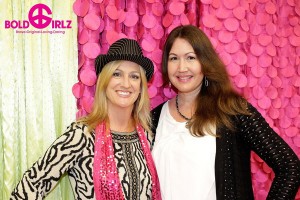 When we think about etiquette training, we may imagine a typical image of a young woman walking a straight line with a book on her head. Or she may be drinking tea with her pinky properly extended.
Newport Beach resident Cheryl Beck, owner of Bold Girlz Fashion Boutique and Party Place on 17th St. in Costa Mesa, thinks that is a horribly outdated image.
"That is old school cotillion and belonged in our mother's or grandmother's generation," she told me. "Today, young women need to be taught cyber training and proper cell phone skills."
Cheryl moved to Newport from the east coast as a result of the 2008 recession. She did some soul searching and asked the question that many others ask: "What do I want to do with my life?" The answer came back "girl's empowerment."
She had no background in fashion but developed a line of clothing based on a former Newport Beach boutique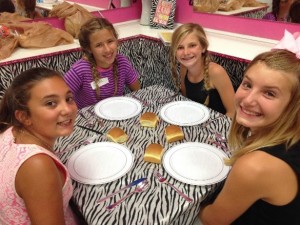 called "Girlmania." That company started in 2000 and was designed to "provide girls ages four to 14 with the ultimate shopping and entertainment experience."
That company launched with a $2 million budget and expanded until they grew too big and self-destructed. After 2008 they left a void which Cheryl wanted to fill, though with a much smaller budget.
"Brave, original, loving and daring" are what the letters in "BOLD" represent and initially Cheryl had only a vision of a logo with the letter "G" based on a peace sign. "I had no background in any of this," she confessed, "so I hired consultants and went to the LA Garment District and found clothing that fit the brand, and it grew from there."
Her Costa Mesa store opened four years ago, followed by a Mission Viejo location two years later. Starting initially just selling clothing, it grew into a party location based on the requests of the mothers.
She partnered with the Girl Scouts and offered light sewing classes, which grew into partnering with Little Dresses for Africa, a nonprofit that provided clothing for less privileged children.
Etiquette training was added later but Cheryl realized that most etiquette training was outdated and inappropriate.
Classes in "today's world" were customized. Their two hour classes are $25 per girl, and have proved so popular she added a three week finishing school, which is offered for $159.
"When I look back at what I wish I had learned, I wanted to offer appropriate training and guidance to help young girls become young women," she said.
For information visit boldgirlz.com, or call (949) 764-0098. The store is at 369 East 17th St., #25, in Costa Mesa.