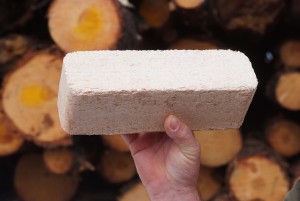 Let's face it: We all want to do it, say we do it, or actually do it.
The "it" is "being green."
It's a term that is now part of our vernacular, and lives, since we realized four decades ago that the earth's resources are not infinite and we have become a wasteful culture.
You can learn how to go green thanks to the Newport Beach Chamber of Commerce, which presents Eco Expo from 10 a.m. to 3 p.m. on Saturday, Sept. 19 at the Civic Center Green, which will be even more green than usual as dozens of exhibitors share ways of being more ecologically friendly.
"The melding of the green and the business community" is how chamber CEO, Steve Rosansky, puts it. "From simply getting rid of old things to looking at the new market for green vehicles, we hope to showcase them all."
Along with green exhibitors of all sorts, there will be electric and hybrid vehicles from top manufacturers on display.
Residents can bring their old electrical devices for recycling. For those with a garage of old paper files that need disposal they can also bring them in for proper destruction.
For the kids, the city's new mobile ISOPOD will be on display, offering a large tank of marine creatures that can be viewed close-up.
For the activist that wants to get more involved, a variety of organizations will be on hand to answer questions.
Exhibitor Stan Raddon will be showcasing the Strawberry Mountain Fuel Bricks, which re made from Ponderosa Pine or Douglas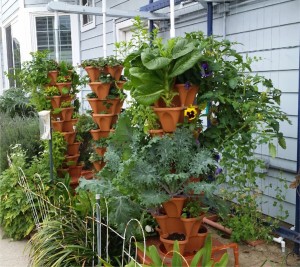 Fir, with no adhesive material. Their proprietary compression technique keeps the residual wood intact until it is burned to completion.
"The three pound blocks don't roll, are easy to stack, and each brick put out about 2,400 BTUs," according to Raddon. "They burn down to almost nothing since there is little non-combustible material or moisture inside."
"These compact bricks take up about one-third the space of wood, and if you put five of them in your fireplace, it will keep you toasty for a while," he added.
And for those confused about what can be burned in our Newport Beach fire rings, this is a great alternative to firewood or charcoal. Each brick contains about five percent moisture compared to conventional wood, which can be as high as 50-percent. The only remains are a few tablespoons of white ash.
This product is new to the marketplace and will be available to purchase at the Eco Expo, but Raddon is also in discussion with locally based ACE hardware chain to carry the bricks. For more information , visit ochocolumber.com.
Most of us like to think and act green, but many times the process o growing your own produce and edibles is a challenge. Many of us live in apartments or properties that cannot contain a garden.
Aloha Urban Farming has a solution.
Their Hydroponic Vertical Victory Garden takes up just 3.4 cubic feet and contains 24 pots on six levels for growing the edibles of your choice. Beneath the pots is the 17 gallon water tank with a pump assembly. Portable gardens like this are not new, but they have become more efficient and smaller over the years.
Aloha owner Alan Smith said "One of the secrets is in the hydroponic material we use, called coir. It's a natural fiber and by-product of the coconut husk, and seems to produce larger roots, stems, seed and blossoms. It is much cleaner than dirt or any other type of organic material."
They also use 90 percent less water than a conventional garden.
Other exhibitors include Irvine Ranch Conservancy, Southern California Gas, We Compost, Environmental Nature Center, UCI, Pacific Marine Mammal Center, Banning Ranch Conservancy, Newport Banning Ranch LLC, Newport Banning Land Trust, Irvine Ranch Water District, Newport Bay Conservancy, Tesla, and 20th Street Beach & Bikes/Pedego.
Admission and parking are free. Visit NewportBeach.com for details.