We live in a water focused community, with the ocean, the bay, and water, water everywhere. We also have a huge interest in boating, and the dream of many would-be boaters is to command their own vessel.
For many people, that's an unaffordable dream, but a business on Coast Highway is turning those dreams into reality.
SailTime allows boat enthusiasts to own not all of a boat, but a portion of one. Statistics show that the majority of big boats remain docked more than half the time, so why pay rent on a depreciating asset that sits idle, when instead you can have access to a boat when you want it, for up to six weeks a year.
Chris Jester was not raised on the water, but always had a love of the ocean and boating. After obtaining his MBA in business, he and his wife, Angele, travelled around the world, spent some time on boats, and decided he wanted to pursue something in the nautical world.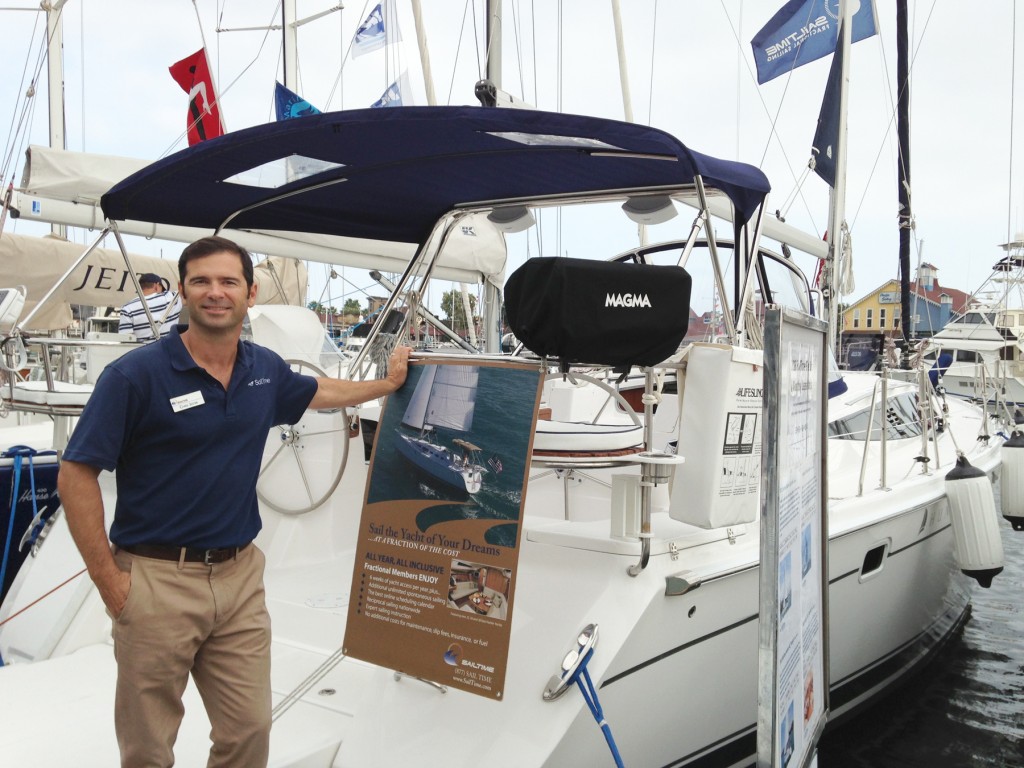 They purchased a franchise in SailTime, a worldwide network of boat lovers that purchase fractional ownership and share the costs of maintenance.
There were no franchises between San Diego and Marina Del Rey, so in 2003 he bought a boat and found six other partners, and became the first of SailTime's Newport Beach fleet, which now has nine boats.
SailTime is considered a managed partnership and does not rent to the public. They focus on purchasing larger coastal cruisers between 33 and 45 feet, with sale prices from $150,000 to $300,000. The boats are typically from Hunter, one of the eminent boat manufacturers, and held for six years or less.
The investor buys a portion of an LLC (limited liability corporation), and gets deductions not normally received with self-ownership.
Annual dues run $7,000 – $14,000, and most investors have access to their portion three and a half days per month, with the ability to roll them over for one month to get a solid week's time. The beauty in the process is there is no upfront costs, and though the member may not be able to take their toy out for a month at a time, it affords the benefit of usage as well as pride of ownership.
"This is modeled after (Warren Buffett-owned) Net Jets, where individuals and corporations buy a fractional interest in a jet," said Jester. "This is the average man's way to own a big boat without the hassles at a much lesser price."
When asked what kind of people have memberships, Jester answered, "from the industrialist and corporate big guys to the civil servants including firemen and policemen."
The boats are always in the water and can be reserved using their own on-line system and investor-members commit for a one to three year agreement. The local SailTime office manages boats for about 60 members, and though some stay just for a year, many stay much longer.
As the saying goes, "The two best days in a boat owner's life are the day they buy and the day they sell."
Under this model you can enjoy the buying day without having to worry about the challenges of the sale.
For more information visit sailtime.com or call (714) 878-7700.