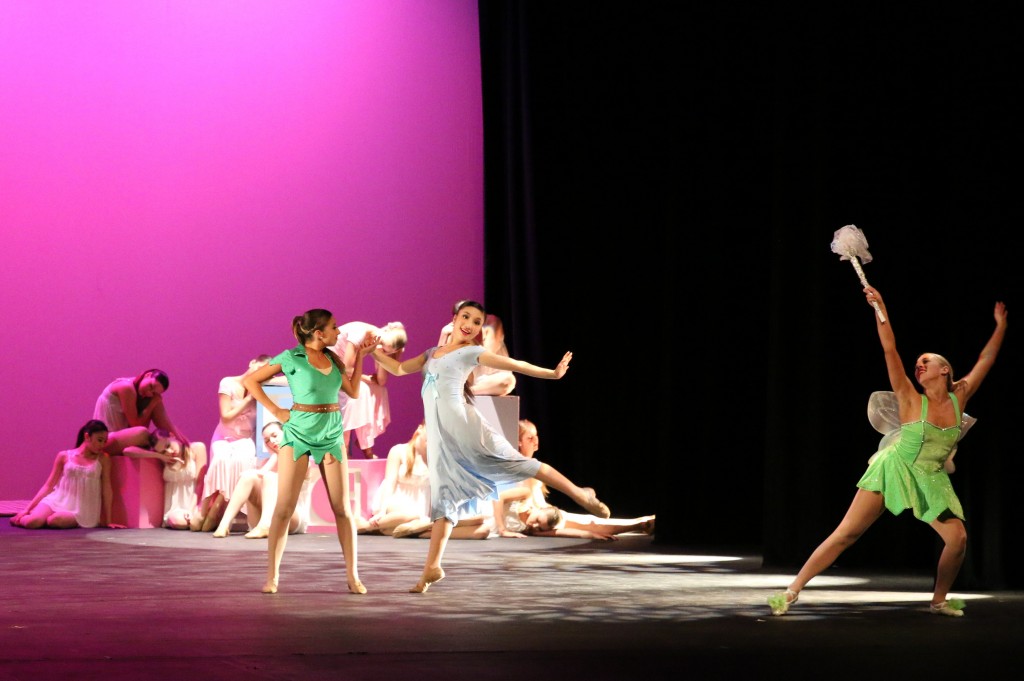 The stars will be shining bright on a local high school stage next week.
Corona Del Mar High School Orchesis Dance Company will perform their Annual Spring Show March 6-8 at the Newport Harbor High School Loats Theater.
The show, titled "Off to Neverland… Dancing in the Stars," is the group's biggest performance of the year.
"It is an enchanting, magical journey through Neverland," said Orchesis advisor, Cami Marseilles.
The audience will surely be thinking "happy thoughts" while enjoying the production, which will include "different styles of dance, from lyrical hip hop to contemporary jazz to 20s flapper style," Marseilles explained.
"(It will be a) full production," she continued, "with set lights and extravagant costumes."
An announcement of the performance encourages students, school staff and members of the public to attend and enjoy the "magic" of the much anticipated show.
It will be performed by a group of 20 students, from all grade levels. The students not only perform in the show, they choreograph most of the dances.
Through Orchesis they also learn about costumes, lighting, sets and everything it takes to produce a show.
The student dancers also perform at school rallies, some football and basketball games, other events and also participate annually in the charitable HALO Dance for Autism Show.
"Orchesis is focused on the artistic, storytelling side of dance," according to a press release about the event.
The Dance Company was established at CdM in 1962.
Details and tickets are available through the school's Associated Student Body web store at cdm.nmusd.us. Tickets will also be sold on campus in the quad area during lunch and break. Tickets are $15 for pre-sale, $17 online or $20 at the door.