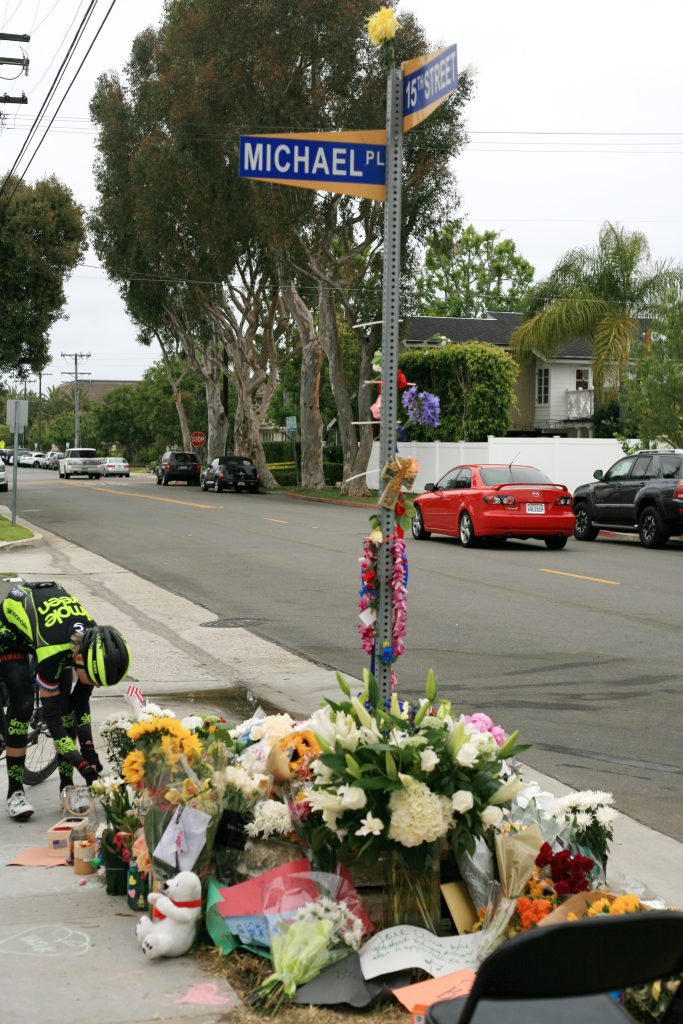 A makeshift memorial has been created at the site of the accident where a young boy was struck and killed by a trash truck last week.
Brock McCann, 8, a third grader from Newport Heights Elementary School, was identified Friday by the Orange County Sheriff's Department Coroner's Office. He would have turned 9 next month.
He was riding his bicycle home from school around 1:26 p.m. on May 25 when he was hit by a CR&R trash truck near the corner of 15th Street and Michael Place, just west of Irvine Avenue, Newport Beach Police Department Lieutenant Jeff Brouwer explained.
Flowers, candles, signs, toys, and more now sit at the base of the Michael Place street sign. A "ghost bike," a bicycle painted white in honor of its lost rider, was also left at the memorial.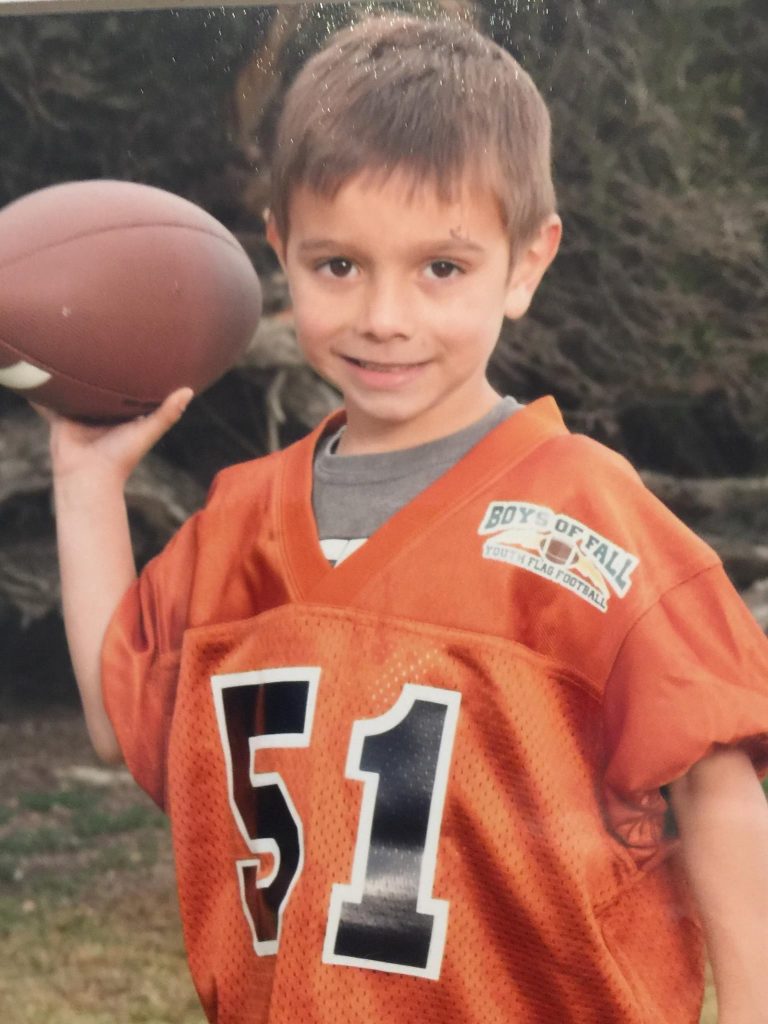 Signed sports equipment, including a basketball and football, sit alongside the other items as a nod to the sports the athletic young boy played. Signs made from construction paper by his classmates at Newport Heights Elementary school hang from the nearby fence. Notes written in chalk on the sidewalk show that he will be truly missed and fondly remembered.
Friends and family members have described him as a sweet and fun-loving boy. He loved to laugh and make others laugh, and always had a smile on his face.
Brock loved monsters, penguins and football, according to a GoFundMe page set up in his honor.
"This fund has been set up for Brock McCann's family in their time of need," the page creator explains. "As a community, please help to support them. The monies will be used to aide in funeral costs, [brother] Jack's education, meals and day to day needs as this family works through this trying time."
More than $67,500 had been raised as of Thursday morning. Organizers hope to raise $100,000.
A Facebook page "In Loving Memory of Brock McCann" has also been created.
Memorial services will be held at 10 a.m. Saturday at St. Andrew's Presbyterian Church, 600 St Andrews Rd., in Newport Beach.
He is survived by his brother, Jack, and parents Bernadette and Murphy.
Newport Heights Principal Somer Harding sent a voice message to parents on May 25 regarding the incident.  
"We are deeply saddened to learn about the death of a Newport Heights Elementary School student," Harding told parents. "Our thoughts and sympathies are with the family and everyone affected by this tragedy."
After responding to a call reporting the incident, NB police officers found the boy lying in the street near a CR&R trash truck. He had sustained life-threatening injuries during the collision and was pronounced deceased at the scene, according to police.
The CR&R driver was on his regular Wednesday route, said CR&R Corporate Vice President of Human Resources Carlos Lima.
"We're extremely saddened by the accident," Lima said. "It's tragic… It's devastating."
The CR&R driver was, understandably, too upset to return to work, Lima explained.
"He's distraught," Lima said.
The company has provided counseling for him. He'll likely be out for a lengthy period of time, Lima noted.
"Our heart goes out to the parents and family of this young boy," Lima said.
The school has also provided added counseling support on campus for students and staff that need or desire counseling support services. Harding encouraged parents to reach out to the school if they need any kind of help or support during such a difficult time.
The school also made the announcement to students in a carefully worded message read to them on morning of May 26.
"We are all so sad," school officials told the kids. "As you know, (Brock) was an important part of our school community and we will miss him very much."
For more information or to donate to the cause, visit facebook.com/In-Loving-Memory-of-Brock-McCann-1559019261059275 and gofundme.com/brockmccann.