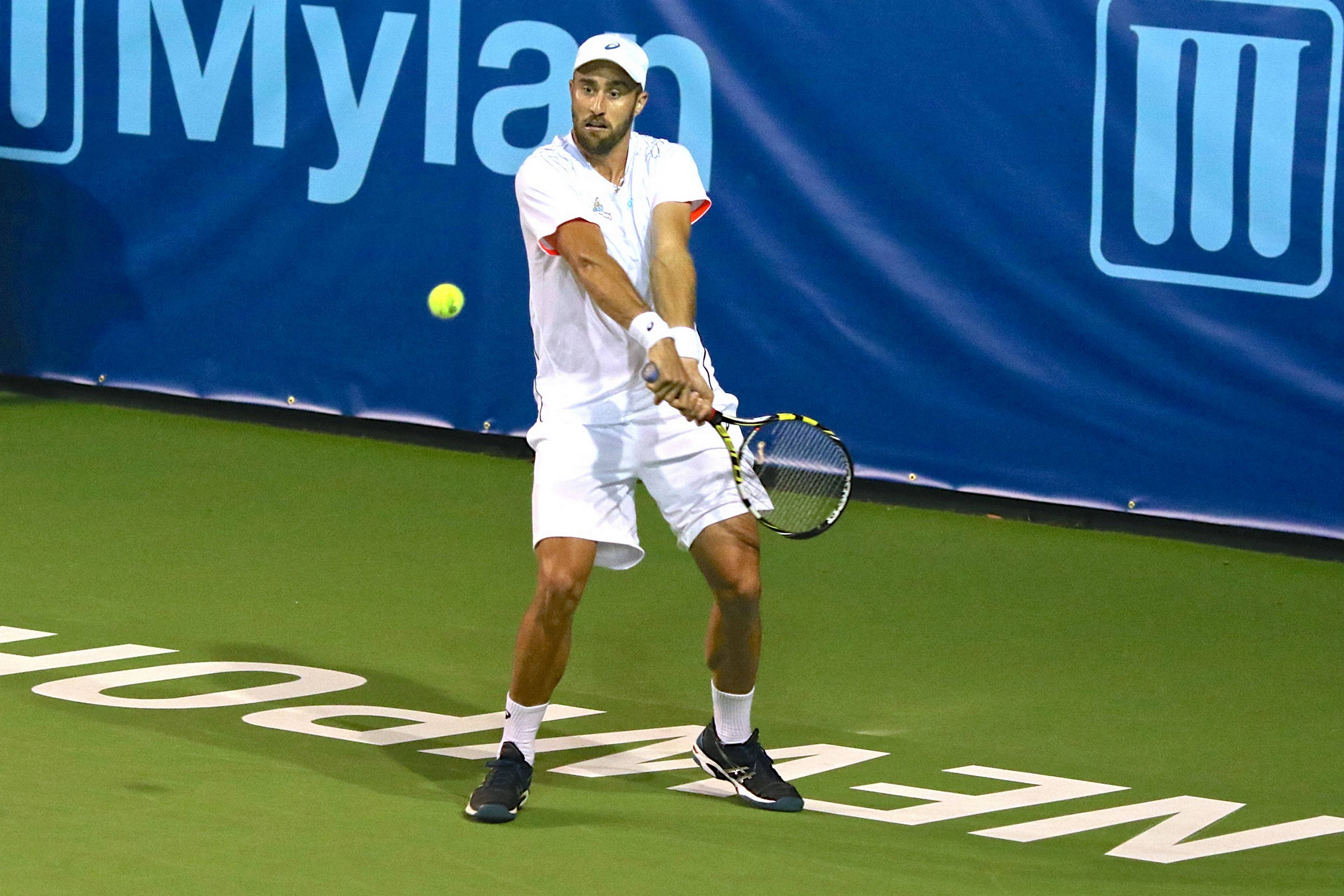 Former top-ranked American and Orange County native Steve Johnson will return to the Breakers for his fifth season with the franchise in July, officials announced last week.
Johnson, the former American No. 1 player, signed a full season contract extension with the team for the 2020 World TeamTennis season, according to a Dec. 13 press release.
The 2020 WTT season will begin July 12 and will mark Johnson's fifth season with the Breakers.
"I'm really looking forward to playing WTT for the Breakers again in 2020," Johnson said in a prepared statement. "I always enjoy the team format, atmosphere and playing in Orange County. The rest of the roster is shaping up nicely and I think we'll be able to make a run at the King Trophy."
Johnson, who was raised in Orange, has won four ATP singles titles and reached a career-high world ranking of No. 21 in 2016, the announcement explains.
"While playing singles is his forte, Johnson has also found success on the doubles court while on tour," officials wrote. "He reached a career-high doubles ranking of No. 39, owns one ATP doubles title and took home a bronze medal in doubles at the Rio Olympics."
He also played at University of Southern California, where he became the most decorated player in NCAA tennis history.
"Having Stevie play the whole season is going to be huge for our team," Breakers coach Rick Leach said in the statement. "He has a ton of WTT experience and is the ultimate team-first type of guy. He'll definitely be one of the top singles and doubles players in the league this year."
In 2013, Johnson's first WTT season, he was named the league's male rookie of the year. Johnson most recently played WTT for the Breakers last year in 2019 and was also a member of the Breakers 2017 WTT Championship team.
Johnson becomes the Breakers second Free Agent signing ahead of the 2020 WTT season along with the previously signed Maria Sharapova. The Breakers will continue to announce signings as they become available.
Breakers season tickets are on-sale now and start at $175.
For more information, call (949) 434-4560 or visit BreakersTennis.com.