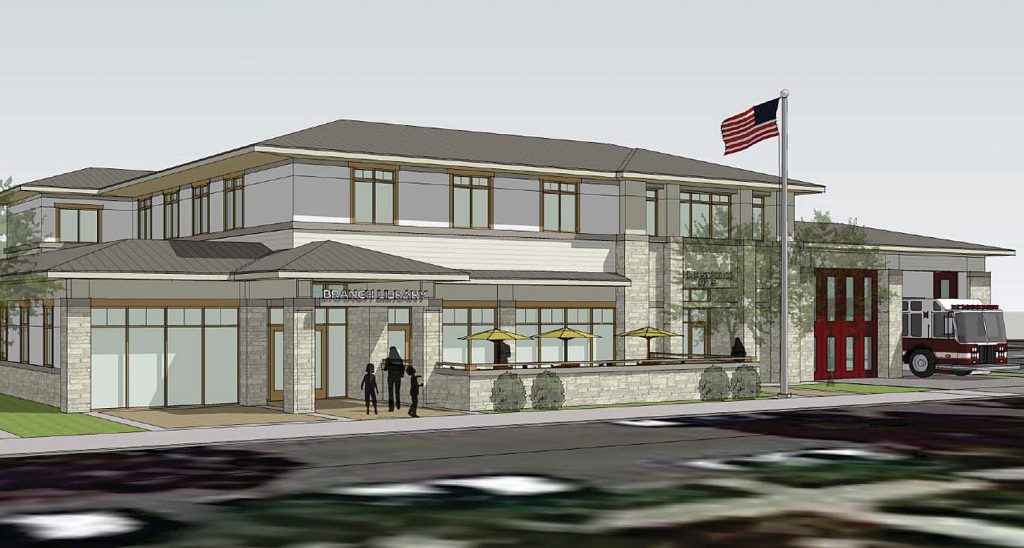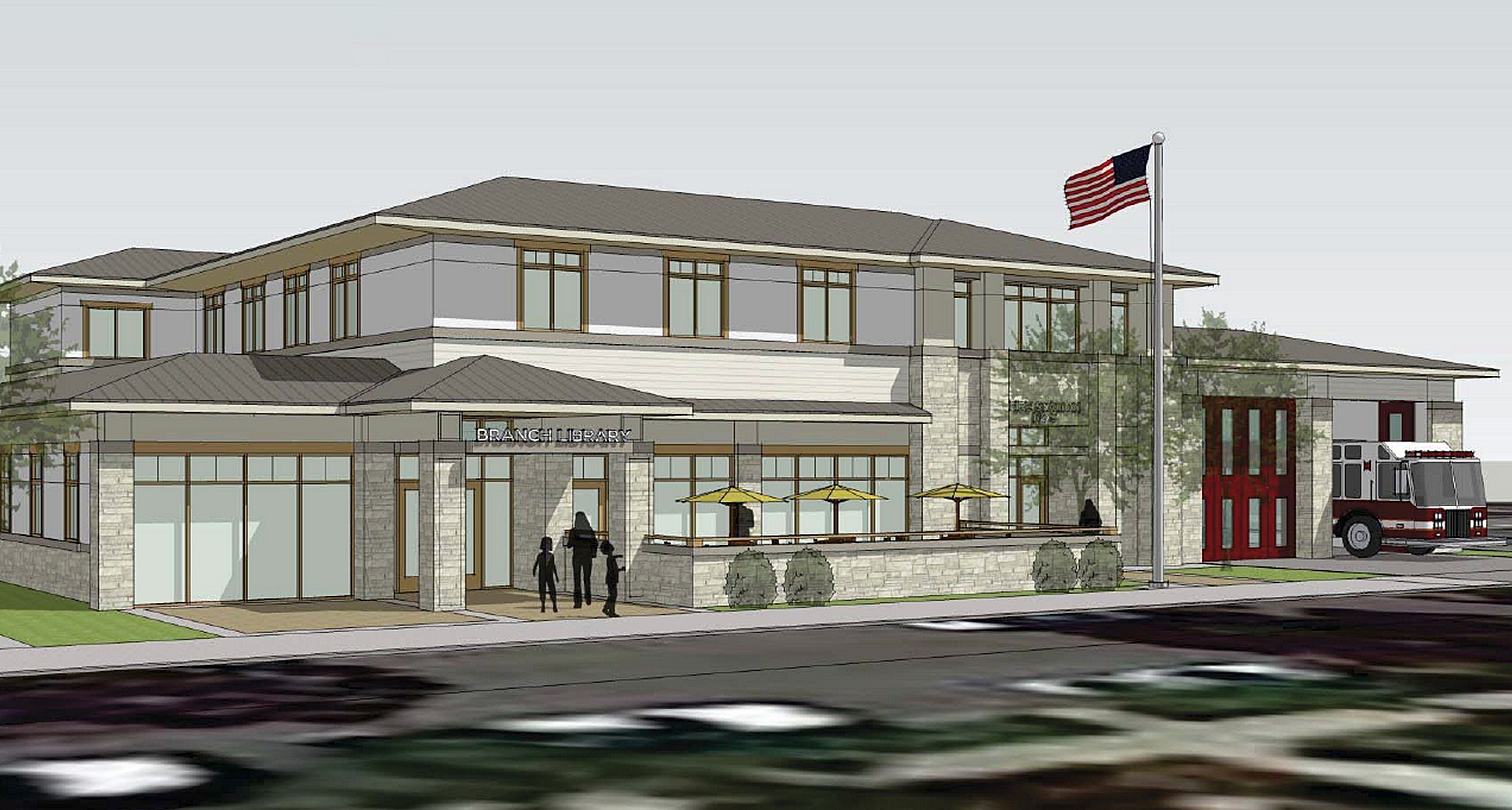 Driving through Corona del Mar is like navigating a construction zone these days, and another big project is about to begin.
The CdM branch of the Newport Beach Public Library system is finally becoming the infamous "fibrary," a completely rebuilt and modernized library alongside what will become the new fire station #5 on Marigold Avenue. Construction and related costs are estimated to be $8.82 million for the library – fire station.
City staff presented an update on the project to the Board of Library Trustees during their meeting on Monday.
A groundbreaking ceremony on Tuesday at 2 p.m. will kick off what is expected to be about a year of construction.
Though currently closed, the library has been a flurry of activity since it locked its doors on March 17.
A farewell party and a two-day book sale in March drew hundreds of customers and raised $3,032.41. Friends of the Newport Beach Library president Amy Hunt said that the book sale exceeded expectations.
"From the moment we opened our doors on Saturday morning, with a line out through the parking lot, we had tons of people show up. It was beyond out wildest dreams. I was hoping for maybe 50 people – hopefully 100, and we probably had four or five times that," she said.
Library staff then removed all collections and equipment from the building, while repurposing some of the furniture at other locations.
Abatement work began in and on the structure last week, which involves the removal of hazardous materials, before construction crews take over. Major demolition will likely take place on Monday, one day prior to the groundbreaking ceremony, according to the library's staff report.
TELACU Construction Management, Inc., an Orange County-based company, was awarded the contractor work, GKK Works Inc., was chosen as the construction management company, and WLC Architects Inc., will provide design support.
As they work to rebuild the structure, library staff is already amassing an "opening day" collection of new books and media.
Library Technical Manager Melissa Hartson confirmed that thousands of new books must be purchased. While the number will certainly grow, $65,000 for the CdM branch has been donated by the Friends of the Newport Beach Library and the Newport Beach Public Library Foundation to date.
A portion of the older, used books that were not sold at the CdM branch book sale were donated to online retailer Better World Books, which sells them and uses the money to fund literacy initiatives worldwide.
Since the CdM branch, a popular destination for locals since the 1940s, has closed, some of its services have been made available elsewhere.
CdM customers can take advantage of concierge services at OASIS Senior Center to return library books and pick up holds, and the book drop on Marigold Avenue will be moved to the parking lot on 5th Avenue, across from OASIS.
Annika Helmuth, branch librarian at CdM, will continue to host "Books & Babies" and "Preschool Story Time" at Grant Hoswald Park and Community Youth Center .
"Songs & Stories," a popular Friday event, has moved to the central branch due to large crowds. (See newportbeachlibrary.org/about/hours-and-locations/corona-del-mar-branch-library for hours and locations).
The new library is scheduled to open during the summer of 2019.