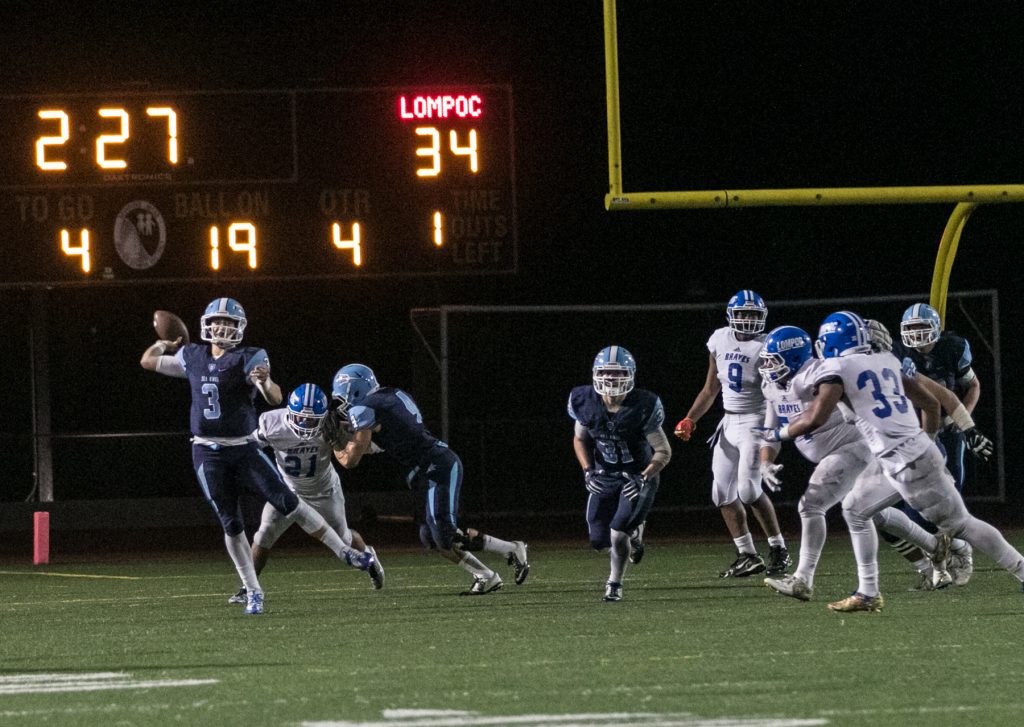 Corona del Mar High School Sea Kings staged a dramatic 35-34 come-from-behind victory over the Lompoc Braves football team on Friday night at Estancia High School stadium.
This game, part of the 2016 CIF Southern Section High School Football Playoff Brackets – Division 4 tournament, was the second one point game in a row for the Sea Kings, who narrowly beat Colony High last week 49-48.
The Sea Kings trailed the Braves at the half 21-10, and 28-17 at the end of the third quarter. The Sea Kings scored twice in the fourth quarter to take the lead 29-28, but the Braves answered with a touchdown to make it 34-29.
With less than a minute remaining in the game, Sea Kings quarterback Chase Garbers completed a 19-yard pass for a touchdown to give the Sea Kings the lead, 35-34.
The Sea Kings football team has a neutral playoff game vs. Sierra Canyon on Friday, Dec. 2.
Photos by Jim Collins | NB Indy