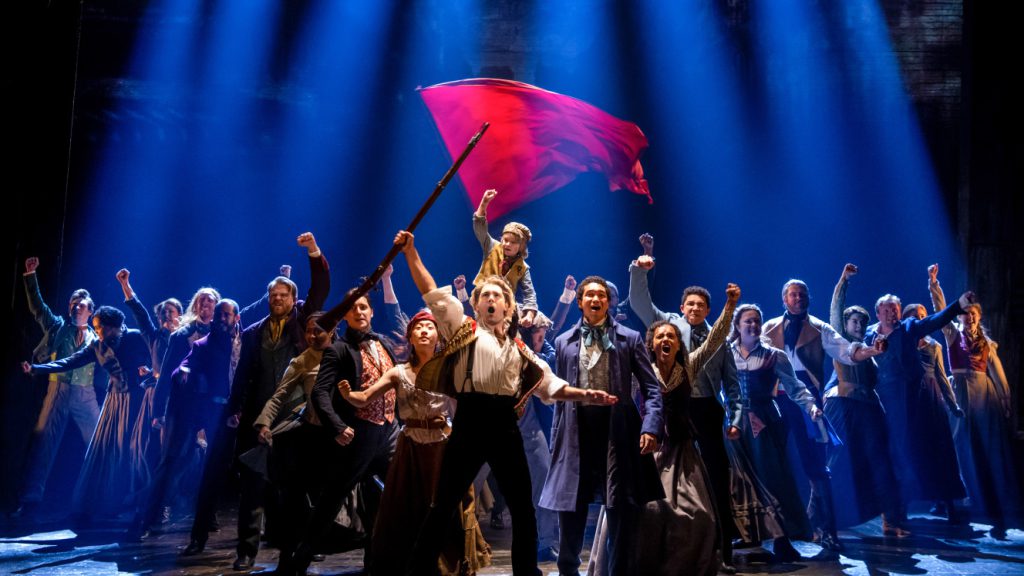 Can you hear the people sing?
Renowned Broadway musical "Les Misérables" marches into Segerstrom Center Sept. 19 – Oct. 1 and lyrical voices will indeed be heard by Segerstrom audiences, as they have for millions of fans around the world.
Based on the classic Victor Hugo novel, "Les Misérables" (also known as "Les Miz"), this Cameron Mackintosh production is written by Alain Boublil and Claude-Michel Schönberg with music by Claude-Michel Schönberg, lyrics by Herbert Kretzmer, original French text by Alain Boublil and Jean-Marc Natel, additional material by James Fenton, and adaptation by Trevor Nunn and John Caird.
Set against the backdrop of 19th century France, "Les Misérables" offers a compelling tale of broken dreams and unrequited love, passion, sacrifice and redemption; in essence, a timeless testament to the survival of the human spirit.
This epic and uplifting story has become one of the most celebrated musicals in theatrical history. "Les Misérables" has been seen by more than 130 million people worldwide in 53 countries, 438 cities and 22 languages.
To date, "Les Misérables" remains the 6th longest-running Broadway production of all time, and features familiar songs including "I Dreamed a Dream," "On My Own," "Bring Him Home," "Do You Hear The People Sing?" "One Day More," "Master of the House" and many more.
According to press material, Cameron Mackintosh first conceived this acclaimed new production of "Les Misérables" in 2009 to celebrate the show's 25th anniversary. It has since enjoyed record-breaking runs in countries including North America, Australia, Japan, Korea, France and Spain. It is currently on stage in London's West End and on tour in The Netherlands and Belgium with a new tour of Japan set for 2024. The most recent North American production toured from 2017 to March 2020 until the production was halted due to the global pandemic.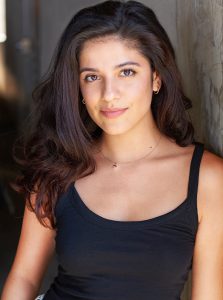 When the tour resumed last year, the producers opened actor submissions to everyone.
"They watched more than 3,000 submissions," said Addie Morales, who was lucky enough to land the role of Cossette for the tour.
"'Les Miz' took a long time to come back because it's a big show and they wanted to wait longer to make sure we could run consistently," explained Morales, who has been with "Les Miz" since the tour relaunched last October. It's her National Tour debut, and it took a little getting used to life on the road, which she admitted requires a certain level of stamina.
"I love seeing new cities, traveling, and being with an amazing group of people," she said. "It's challenging in other ways that you cannot prepare for. You learn along the way."
One thing that she was not prepared for was the reaction from audiences.
"It feels like we're riding a wave of emotion because the show has been away for so long," said Morales. "It's a long-awaited return, and there is a new generation of people who have never seen the show so anticipation plays into that. It feels different than any other theater experience. It's like a rock concert—it's an immersive experience. Audiences welcome us with open arms. It's palpable, the feeling that that we are in this together."
Morales noted that there is a reason "Les Miz" has stood the test of time and recently celebrated its 38th year on Broadway.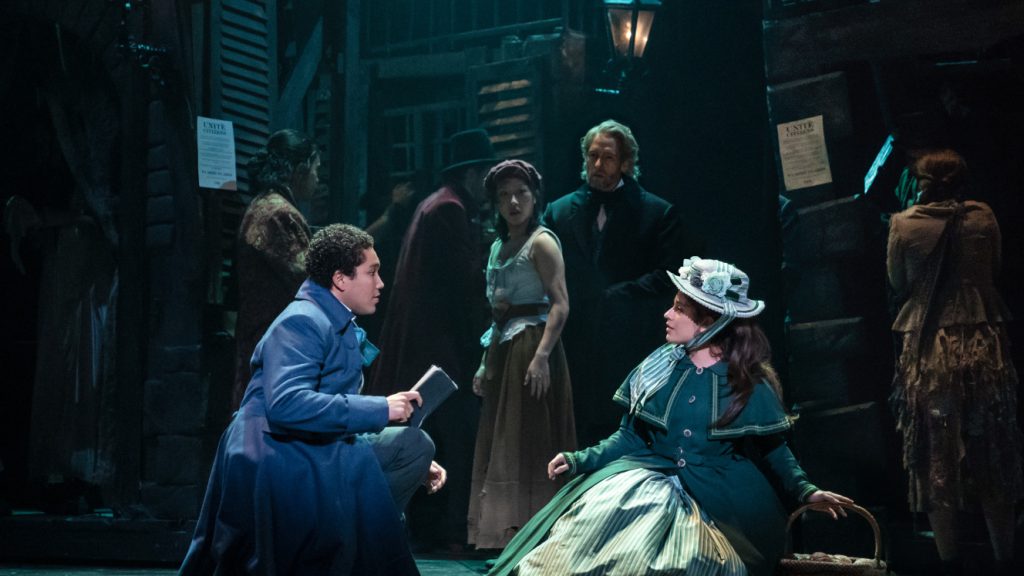 "It's timeless—it keeps speaking to people. That's why it keeps getting extended. The years go by and it still resonates."
And that's why "Les Miz" keeps selling out in most cities the show visits. Tickets are still available for the Segerstrom engagement, but supplies are indeed limited.
"Get tickets and bring a friend that has never seen it before," suggested Morales. "It's an everyman story. Everyone has had struggle, everyone has had strife, everyone has had forgiveness in their life. 'Les Miz' inspires you to be better and know that others can be better. We need that positive light."
For tickets to "Les Misérables" visit www.SCFTA.org.