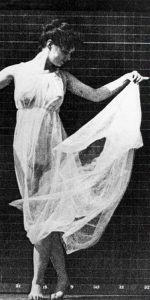 Isadora Duncan revolutionized the world of dance. During her too-brief life (1877-1927), she eschewed ballet to focus on natural expression, creating a new art form that has come to be known as modern dance.
Her life story is a contrast of beauty, success, sadness and tragedy. Born in California, she left America in the 1890s for a new life, and artistic acclaim, in Europe. She gained international fame, suffered personal losses (her children both drowned), and died in a horrible accident at the height of her career. Duncan has been called the Mother of Modern Dance, but she was also one of the most controversial figures in dance history.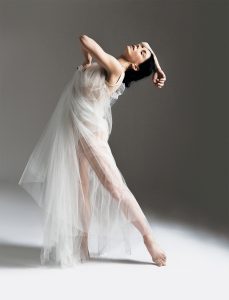 Her remarkable story has been turned into "Isadora," a new full-length work created specifically for Russian ballerina Natalia Osipova, principal dancer of the Royal Ballet, former principal dancer with both the Bolshoi and Mikhailovsky ballets and a guest artist with American Ballet Theatre.
"Isadora" will have its world premiere at Segerstrom Center for the Arts Aug. 10-12.
Osipova selected the award-winning Mariinsky Theatre choreographer, Vladimir Varnava, to create a work that would respect Duncan's own choreographic style while being inspired by her creative spirit to explore new ideas and expressions.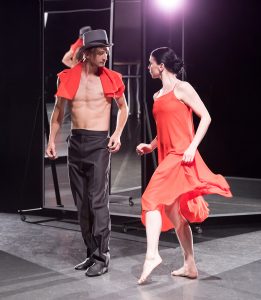 Vladimir Varnava and Konstantin Fedorov created the libretto for "Isadora" It is being set to Sergei Prokofiev's ballet "Cinderella," which will be performed live by the Mikhailovsky Orchestra.
Osipova said she selected "Cinderella" because Prokofiev is one of her favorite composers and "Cinderella" a favorite score.
Of this new project with the Center, Osipova said, "I am very happy to return to Segerstrom Center, where I have been so warmly welcomed since the very beginning of my career. I have long wanted to bring the fascinating story and incredible artistry of Isadora Duncan to the stage, and I am excited and grateful to be able to star in a new ballet that will bring her to life once again and honor her remarkable legacy."
I had the privilege of being invited with a select group of other dance writers to watch part of a rehearsal of "Isadora" earlier this week. Sergei Danilian, one of the producers of "Isadora," showed us the many costumes that had been created for the 20 dancers in "Isadora" before we observed the rehearsal.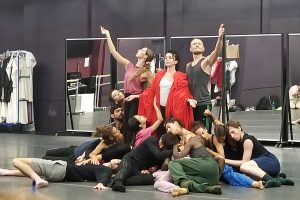 After the rehearsal, we sat down with Vladimir Varnava for a conversation about his piece.
"I read books and saw some video of Isadora Duncan, but there is not a lot of material, we do not have performances" on film, he said. "This piece is just a dream, it's my dream about Isadora. You cannot learn history with seeing the show. It's imagination."
In Russia, said Varnava, "contemporary dance was strange 10 or 20 years ago, but that has changed with my generation. It's a shift of rules, in art, in my country. Isadora Duncan also tried to shift the arts. For me, she is like my great-great-grandmother in dance. She opened the door for me, she was an important inspiration."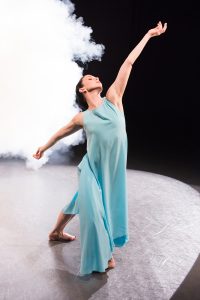 Osipova is a principal dancer with the Royal Ballet in London, trained at the Moscow State Academy of Choreography and, upon graduating, entered the corps de ballet of the Bolshoi Ballet, where she was promoted to principal in 2010. In 2011 she left the Bolshoi to join the Mikhailovsky Ballet as a principal. Osipova has appeared as a guest artist with companies around the world.
Vladimir Varnava, choreographer of Russia's fabled Mariinsky Theatre, leads the creative team as choreographer and director. As a dancer, he has twice received the Golden Mask, Russia's highest accolade for achievement in the arts, for Best Male Role in Ballet. In 2011, he became the youngest dancer ever to receive the Golden Mask, for his performance as Mercutio in "Romeo and Juliet."
For tickets to "Isadora," visit SCFTA.org or call (714) 556-2787.