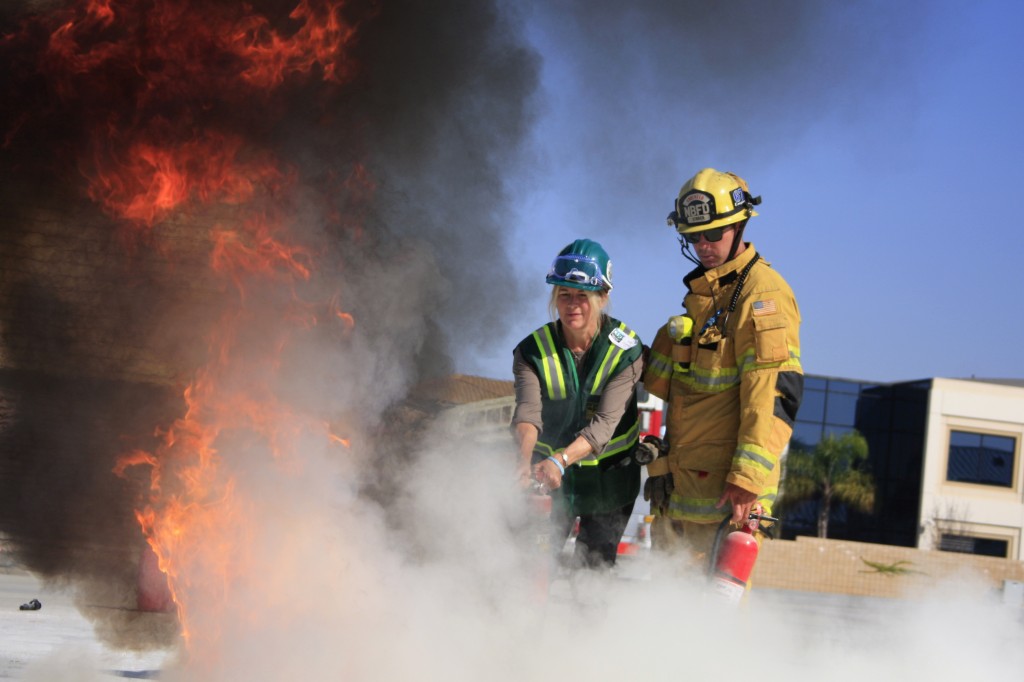 More than 125 Newport Beach residents, all members of one of the best emergency preparedness programs in the country, will test their skills this weekend.
The Newport Beach Fire Department Community Emergency Response Team will hold their biannual "Drill the Skills" event at Santa Ana Heights Fire Station #7 from 9 a.m. to 1:30 p.m. Saturday.
Hot on the heels of the program's leader Matt Brisbois being recognized as a 2013 White House Champion of Change and following last year's honor of being awarded with the 2012 FEMA Individual and Community Preparedness award for Outstanding CERT program initiatives, the event will give CERT members a chance to refresh their skills and renew their certifications.
"Newport Beach CERT volunteers are certified as disaster service workers, ready to help the Newport Beach community following unexpected disasters," explained Brisbois, the NBFD life safety specialist and community preparedness coordinator.
The CERT members will be divided into six neighborhood teams and will participate in six stations: Outdoor search and rescue, indoor search and rescue, fires suppression, disaster medical operations (triage), ID badge, and disaster medical operations review.
All CERT volunteers are encouraged to participate, including past graduates. Participants from the three fall 2013 programs will earn their certifications and participate in a graduation ceremony at the conclusion of the drill. Newport Beach holds two CERT classes in the spring and two in the fall.
More than 1,000 residents have been certified through the Newport Beach program and over 1,500 residents have participated in the program.
Volunteers from the National Charity League and National Assistance league will also be participating.
"The Newport Beach CERT program is a Department of Homeland Security Citizen Corps training program to train and certify residents to help themselves, their family and their neighborhood following unexpected disasters," he continued.
For more information, contact Matt Brisbois at [email protected] or (949) 644-3112, or visit nbcert.org.