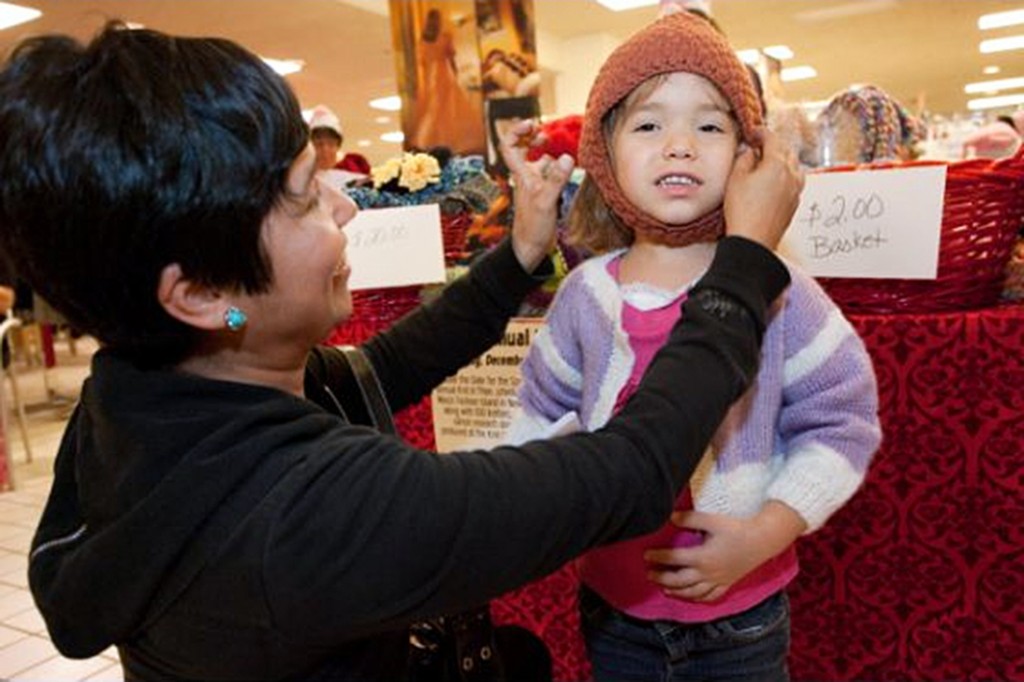 Yarn will unravel, needles will twirl and funds will be raised at Fashion Island this weekend.
The sixth annual Knit One, Cure Too knit-a-thon public event will take place Saturday from 10 a.m. to 4 p.m. at Macy's in Fashion Island.
More than 45 Knitters and crocheters will come together to create and sell scarves, socks, caps and baby items, with 100 percent of the proceeds going to the Orange County affiliate of Susan G. Komen for the Cure. Survivors and the their families will be among the crowd of knitters.
The unique items will also be for sale following the event at the Newport Beach and Rancho Santa Margarita locations of Spa Gregorie's, which is hosting the event with Macy's.
Trendsetter Yarns and Strands and Stitches in Laguna Beach both made donations for the event.
"The funds raised from this event are extremely beneficial to our affiliate because they go to breast cancer research as well as to providing mammograms for uninsured women and free wigs," said Lisa Wolter, executive director of the Orange County affiliate of Susan G. Komen for the Cure. "Events like this fundraiser put on every year by Spa Gregorie's are important and meaningful in a lot of women's lives."
The spa has supported breast cancer research for 15 years and annually raises approximately $50,000 worth of donations for the cause, according to a press release about the event.
The event is extremely important in contributing to breast cancer awareness and research, officials said.
The event has raised approximately $20,000 for the cause since it's start six years ago.
Organizers expect this year's event to be the biggest turnout to date.
"It is a great way to get the Orange County community together all working toward a common goal," said Cindy Nixon, senior publicist at h2 public relations, working with Spa Gregorie's.
Approximately 300 knitted and crocheted items, priced from $5 to $40, will be available, including a batch of scarves created before hand by the Girl Scouts Troop 308 in Laguna Beach.
"We're thrilled to have the Girl Scouts on board this year to help leverage this wonderful event. I think it will be a fantastic opportunity for them to get a first- hand look at the importance of giving back to the community," said Kathy Leek, community relations coordinator for Spa Gregorie's.
The Girl Scouts taught themselves how to knit in the weeks leading up to the event, while also learning about breast cancer, which Girl Scout founder Juliette Gordon Lowe died from when she was 66.
"It's a great way to teach these young women what it means to pay it forward," said Stephanie Masakischatz, Laguna Beach cadet troop leader. "Through this experience, our Girl Scouts have learned about a real obstacle that exists in our society and are now pitching in to help solve it. It's great to see them all working together toward a common goal."
For more information, visit spagregories.com or call Kathy Leek at (949) 422-0414.