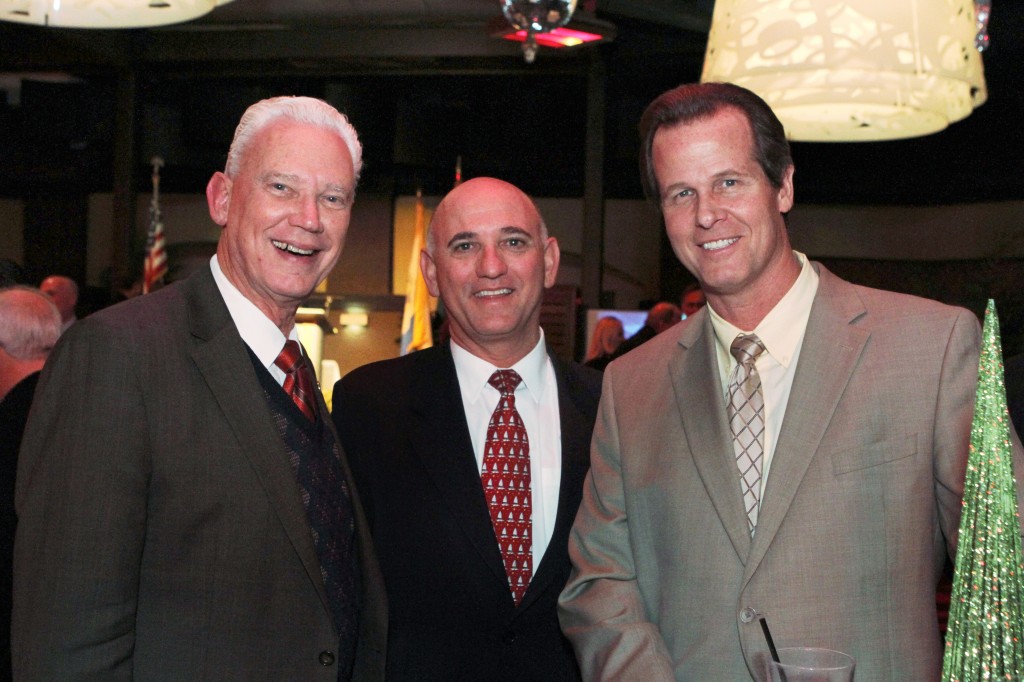 More than 100 people packed a local restaurant Tuesday night for a special celebration held by the Newport Beach Chamber of Commerce.
Following an early city council meeting, during which Rush Hill was elected as mayor and Ed Selich as mayor pro tem for the upcoming year (see story on the front page for details), the chamber held their annual Mayor's Reception and Chamber Volunteer Awards Ceremony at the Back Bay Bistro.
"It is an honor to be the mayor of this city," Hill said. "I look forward to a great year and the chamber is going to play a very important part in that."
Other guests included past mayors and council members, community leaders, police and fire officials, business owners and chamber members. Attendees dined on hors d'oeuvres and mingled before the winners were announced.
Outgoing mayor Keith Curry also spoke.
"What makes Newport Beach a great city? Just look around, it's the people," Curry said. "And the Chamber of Commerce, Steve (Rosansky), you have revitalized this organization and it's now a vital and active part of our community."
The night was also about honoring several top volunteers in the chamber.
The Chamber Silver Anchor Awards went to David Beek and Joe Stapleton. The Silver Anchor Awards go to those who have been exceptional volunteers, explained chamber President Steve Rosansky.
Ambassador of the Year Awards went to Kris Patton (2012), Austin Hopper (2012), Sheldon Singleton (2012 & 2013), David Schnur (2013) and Katie Burton (2013).
"I can't tell you how fortunate we are to have the best ambassador group in the entire country when it comes to chambers of commerce," said Stapleton, chairman of the board.
Stapleton called the ambassadors the "backbone" of the chamber and credited them for putting in so many volunteer hours behind everything the organization does.
Chairman of the board for 2012-2013, Tim Brown, also received an award for his "dedicated and devoted service," Rosansky said as he presented the plaque to Brown.
"One of the people that helped meet some of the challenges that we had with the Chamber of Commerce is our new mayor, Rush Hill," Brown said and thanked him for all his support.
Both Brown and Stapleton are running for city council in 2014.
"It was a great year," Brown said. "We had some challenges, but we met them all and you can see we're really doing great now."