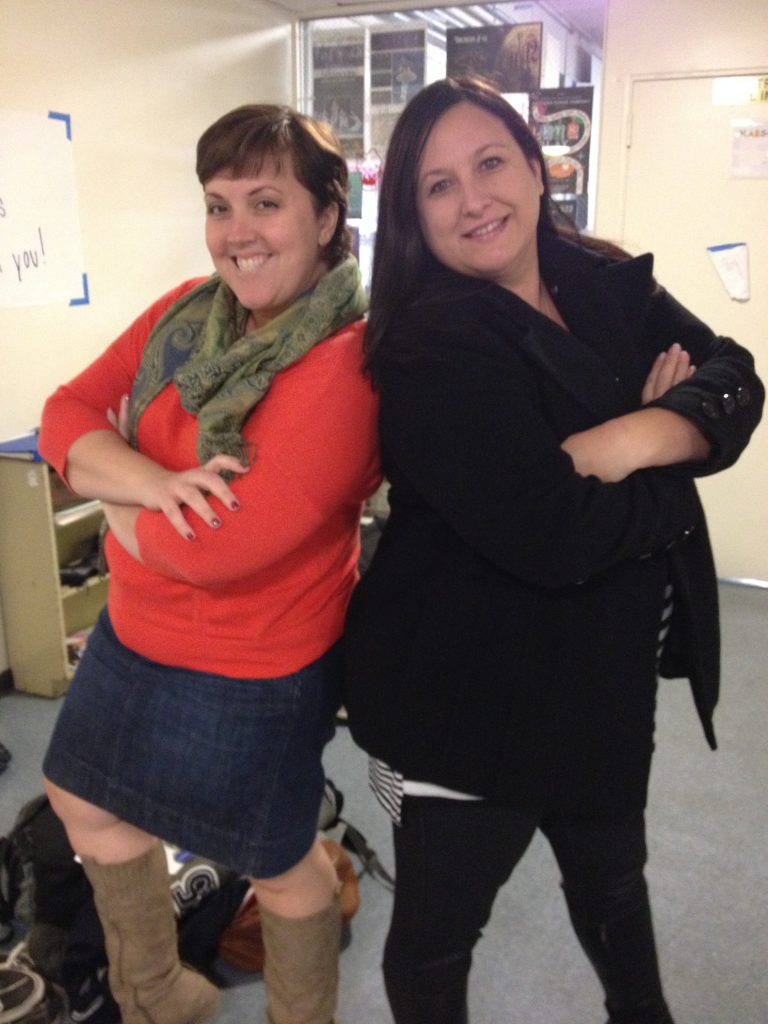 Students and teachers at Corona del Mar High School will come together next week for a night of dance, competition and entertainment.
"Dancing with the Teachers" will be held in the big gym on the CdM campus at 7 p.m. Tuesday. The performance is presented by and is a fundraiser for the school's dance company, Orchesis.
"You would never expect to see your science teacher do hip hop," said senior Olivia Peterson, 18, co-president of Orchesis.
"It's nice to see them in a different environment," outside the classroom, added her fellow co-captain, Brielle Socoloske, 17, also a senior.
It should be entertaining for everyone, added Cami Marseilles, Orchesis instructor.
"I think it's a wonderful advertisement for all the things we do in the arts program," Marseilles said.
The event is the group's spin-off of the popular reality TV show and dance competition, "Dancing with the Stars."
There are 19 celebrity teachers involved this year, including math teacher Tina Polychronopoulos.
It's a great way to unify the students and teachers, Polychronopoulos said, and a fun way to build relationships with the kids.
This is the second year the group has held the event.
"Last year was a really big hit," Socoloske said.
Organizers are expecting between 1,500 to 2,000 people this year.
Participating teachers are going even bigger and better this year, Peterson and Socoloske explained.
A few different awards will be handed out this year. Votes from students and judges will be tallied to crown an overall winner and honors will also be given for best showmanship and most technical.
Teams consist of two students and either one or two teachers, with the exception of one group that includes four students.
Choosing the style was a collaborative effort between the students and the teachers.
Peterson's group will have a beach boys theme while Socoloske's will be a spin-off from the film "Pitch Perfect."
Polychronopoulos' team is working on an 80s hip hop routine. The kids are learning old 80s moves and teaching them to teachers, she said.
The style had to be something the teachers were comfortable performing.
Polychronopoulos just had one rule: She is absolutely not going to "twerk."
The chosen style also had to be something the girls felt confident enough to teach.
"We change from being the student to being the teacher," Socoloske said.
Peterson is paired up with Kim Rapp (science) and Julie Kylen (English) and Socoloske will be dancing with Brandon Fischer (math) and Barry O'Dea (English).
Polychronopoulos' is dancing with fellow teacher Laura Mayberry (social studies), the reigning champion from last year, freshman Justine Kaneda and senior Jessy Berman.
"It allows them to be a part of what we do," Socoloske said. "It gives them a window to see what we do, what we put all of our work into."
This experience has definitely given Polychronopoulos a newfound respect for everything the student dancers do for their other shows throughout the year.
"It really does put into light how much time and effort they put into (their other shows)," she said. "It's a lot of work."
Although it has been very time consuming, she would consider doing it again, she said.
"It's been a lot of fun so far," she added. "I'm excited for the actual night of the performance."
Tickets are $7 beforehand at the ASB office on campus or $10 at the door.
For more information, contact the school at (949) 515-6000 or visit cdm.nmusd.us.