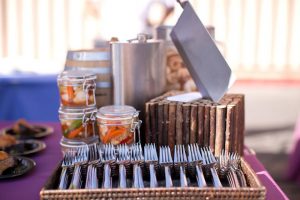 Celebrating its 30th year, the annual Hoag Summer Classic will bring together more than 40 of Orange County's finest restaurants, live music and thousands of Hoag donors and friends on Wednesday, June 28, starting at 5 p.m. at Newport Dunes, 1131 Back Bay Drive.
Thanks to Hoag's generous donors, restaurants and volunteers, the Hoag Summer Classic has raised more than $2 million dollars and introduced many new friends to Hoag.
"A Midsummer Night's Dream," this year's Hoag Summer Classic is co-chaired by Megan and Jonathan Acosta, and Caroline and Andre Vovan, M.D.
"We are very excited to celebrate the 30th anniversary of Hoag's 552 Club's signature summer event and we look forward to making this the best one yet," said Dr. Andre Vovan.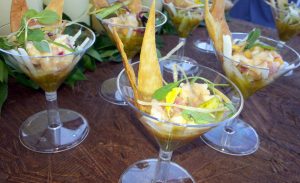 Guests will sample exquisite food and beverages from more than 40 of Orange County's finest restaurants, including Andrei's Conscious Cuisine & Cocktails, A Restaurant, Back Bay Bistro, Bayside Restaurant, Bistro Papillote, Bluewater Grill, The Bungalow, The Cannery, clubDetox, Coastal Catering by Island Hotel, Cowgirl Winery, dp Catering, Fresh Brothers Pizza, Gabbi's Mexican Kitchen, Gaviña Gourmet Coffee, Georis Winery, Harborside Restaurant, Hi-Time Wine Cellars, Kéan Coffee, LCA Wine – Costa Mesa, Muldoon's Irish Pub, Newport Beach Fire Department, Newport Landing Restaurant and Oyster Bar, Newport Rib Company, RED O Taste of Mexico, Royal Thai Cuisine, Rusty Pelican, Sabatino's Lido Shipyard Sausage Company, Sambazon Acai Cafe, San Antonio Winery, Santa Monica Seafood, Spa Girl Cocktails, Straub Distributing Company, Taverna Laguna Beach, Turnip Rose Elite Catering, and Water Grill.
Individual tickets are $125 and include unlimited food and beverages. Tickets and underwriting opportunities are available now at HoagPromise.org/HoagSummerClassic.