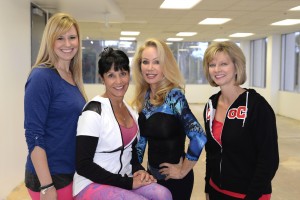 CHOC Follies, the annual original musical comedy production that raises funds for CHOC Children's, is returning for its 18th year with "CHOCAGO, An Orange County Vaudeville of Guys, Dames and Debutantes!"
This year, three evening performances and a Saturday matinee will be held at the Robert B. Moore Theatre at Orange Coast College in Costa Mesa April 2 through 4.
With its traditional panache, the large cast – which features more than a dozen Newport Beach residents including co-chair Sandy Segerstrom Daniels and Rebecca Hall of Idea Hall – will tap their inner Bob Fosse in original musical performances, replete with those famous "Jazz hands."
The Follies has netted more than $7 million dollars for the hospital over the past 17 years, thanks to the fundraising efforts of cast members and a stellar production team led by Founder and Executive Producer Gloria Zigner, Associate Producer Lois Augustine, Director John Vaughan, Music Director Douglas Austin and Choreographer Lee Martino.
"This year's show is so exciting. It seems that every year, we somehow manage to top the year before – and we've done it again!" said Zigner. "I am so grateful for the outpouring of support for the Follies by the wonderful people of Orange County over these many years. Thank you to our sponsors, our cast and crew, and our audience for always coming through to benefit CHOC Children's. And I especially want to give a give big thank you to our amazing co-chairs Sandy Segerstrom Daniels, Dale Skiles and SueAnn Cross."
For the second year, proceeds of the CHOC Follies will support the hospital's child life department's music therapy program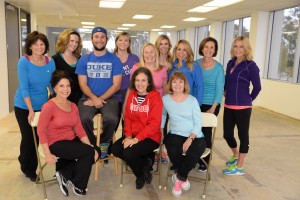 .
Tickets for performances on Thursday night and Saturday's matinee are $75 and $45. For Friday and Saturday nights, tickets are $125 (includes after-show cast party), $75 and $50. All seats are reserved, and group sales tickets are available.
To learn more about the CHOC Follies, become a sponsor, make a donation or purchase tickets, go to the website at chocfollies.org.
About CHOC Children's: Named one of the best children's hospitals by U.S. News & World Report (2014-2015) and a 2014 Leapfrog Top Hospital for the highest quality of care, CHOC Children's is exclusively committed to the health and well-being of children through clinical expertise, advocacy, outreach and research that brings advanced treatment to pediatric patients.