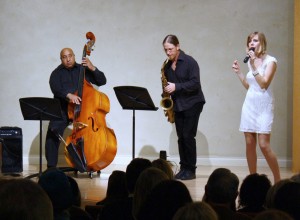 Young Singers of Orange County, a Newport Beach-based nonprofit children's choir, is hosting a "Jazz and Juice" fundraiser at the Newport Beach Civic Center on Sunday, Jan. 4 from 5:30 to 8 p.m.
Some of Orange County's top musical talent have joined together to support the next generation of young musicians, as they perform a jazz concert to raise funds for the teen-led YSOC, a community choir that serves children ages 5 to 14.
Acclaimed saxophonist Dannie Hofmann and Anthony Riedelsheimer, owner of The Music Factory music school, called in some favors to bring together jazz musicians and singers for the event, including Bart Broadnax, Lex Leigh, and Tina Wilson.
YSOC Founder and President Samantha Smith, who released a CD of original music earlier this year as Samantha Avalon, will also perform.
The event features wines from several leading Orange County wineries including Giracci Vineyards,
Newport Beach Winery, Cowboy Canyon Winery, Orange Coast Winery, Frisby Cellars, Hamilton Oaks Vineyard, and OC Wine School.
There will also be hors d'oeuvres from local restaurants and a silent auction.
Proceeds benefit YSOC and the UNICEF "Imagine" fund.
Tickets are $35 in advance and $40 at the door. For tickets and more information, visit YoungSingersOC.org.
Young Singers of Orange County was started in 2009 by Newport Beach resident Samantha Avalon Smith as her high school senior project. The choir provides opportunity for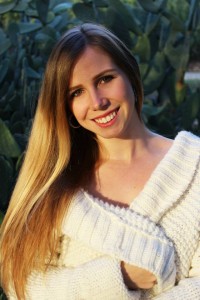 children ages 5 to 14 to participate in a choir which performs concerts at schools, hospitals, senior centers, retirement communities, and other events. YSOC generates funds through public performances as well as private donations, sponsorship and grants.
"The goal of Young Singers is to inspire kids to start community service early," said Smith. "We develop their singing abilities, but equally important is teaching them about teamwork and demonstrating how they can give something back to the community no matter their age."
The choir is run by volunteers, and is led by high school students who take the role of choir director, working in collaboration with a variety of outside professional musicians and vocal coaches who teach Master Classes that form the framework of the choir's curriculum.
The operation is overseen by an adult board of directors with experience in community and charitable organizations, who mentor the young volunteers and operate the fiscal and administrative duties of the group.
Annual dues for participants are kept low, and scholarships are awarded on the basis of financial need to ensure that no child is denied access.
"Our goal is to get as many kids as possible excited about singing for their community," said Smith. "We know that once they live this experience, they'll be hooked."
For more information on YSOC, visit YoungSingersOC.org.