The Goldenrod 6 chickens may have a new home within a month.
Michael Resk said "it's a possibility" that he may move to Texas. The hens may go with him or be adopted locally. He has been in discussions with Roger's Gardens regarding the hens' future, Resk said.
He is currently weighing all his options, he said.
The hens, nicknamed the "Goldenrod 6," have been at the center of a flap in Corona del Mar since a neighbor filed a noise complaint in mid-December.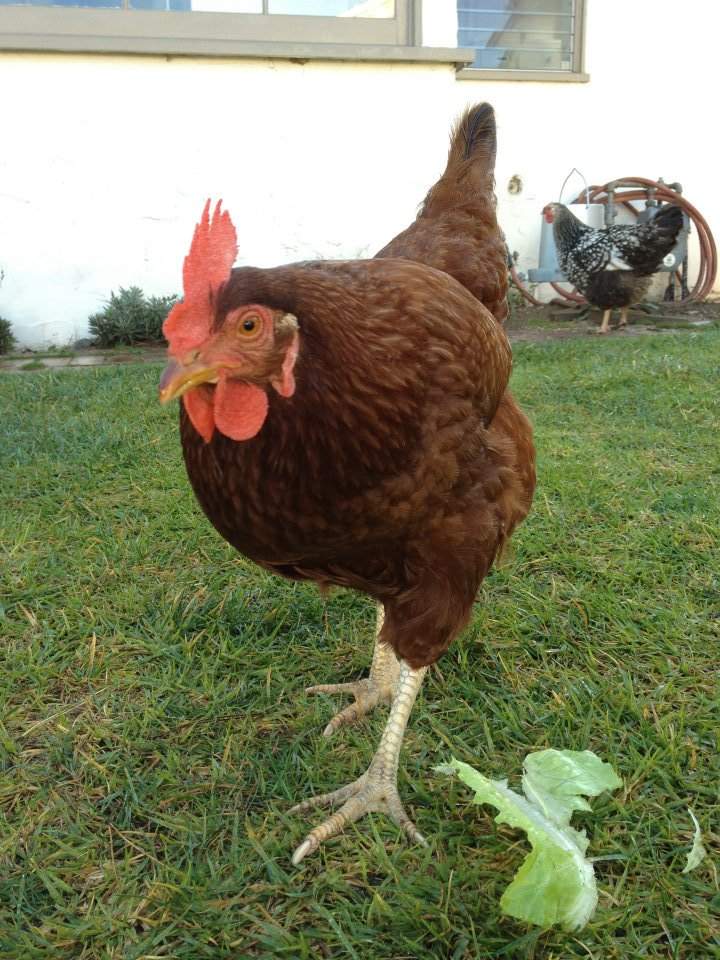 The chickens, considered livestock, are in violation of a city ordinance. Animal Control visited Resk in December and told him to get rid of the hens.
The code classifies poultry as livestock, Resk said in December, but his hens, he argued, are more like pets.
City Manager Dave Kiff has put a hold on the enforcement of the ordinance so the City Council can look at the issue.
Mayor Nancy Gardner brought the issue up at the Jan. 10 city council meeting. The council agreed to have staff look into the issue and research the ordinance and possible options.
"The Goldenrod 6 look forward to working with the city to find an amicable resolution to this matter," Resk wrote on the Goldenrod 6 facebook page, which now has over 470 'likes.'
A neighbor of the chickens started an anti-Goldenrod 6 facebook page in response to Resk's page.
"I have an inconsiderate, noisy neighbor, whose only boundaries he considers are his own," the neighbor wrote on the page. "I love chickens! Just not bad neighbors!"
The neighbor has also posted several YouTube videos of the hens, saying that the hens need to be "relocated to a more appropriate home."
City staff will report back by about mid-February, possibly at next week's Feb 14 meeting, at which time city council will make a decision.