Won't you come into my garden? My butterflies would love to see you.
As we enter spring and fall, thought I would share a new way to approach gardening – attracting butterflies.  It is far easier to do no harm when presented by the beauty of butterflies in the sanctuary of your own home.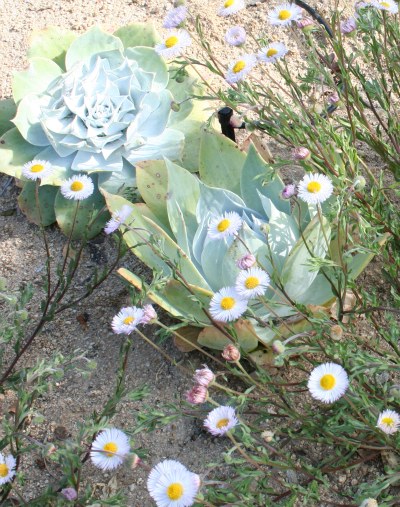 Not being a lepidopterist – one who studies butterflies – I had a couple early revelations as I investigated the how-to of butterflies.
Question: Do you know what a group of butterflies is called?  (You'll have to read the rest to find out. Or skip to the bottom.)
As I inquired about best nectar plants, it hit me like light dawning on Marblehead.  The reason I have had butterflies in my garden is that I already had attractants!  What I learned is how to enhance my current offering into a thriving garden.
Next, I realized my flawed logic.  I was thinking in terms of a garden, so my mindset was how big?  Can I integrate into existing beds, or do I need to build the garden area?  I was thinking grounded offerings, in nice neat rows like vegetables.  I was wrong, there is a wide range of options.
How do you know what to do when you don't know what to do?  Trust an expert that does know.  Here's a brief summary of Butterfly 101 woven from local subject-matter expert sources, and a local home's butterfly habitat.  Dust off your Latin as you navigate the world of horticultural interests.
First host plants, then nectar plants, then enjoyment.
Things to consider are location, sun exposure, size, grounded or potted, concentrated or spread throughout your personal sanctuary.
The most thorough source of butterfly gardening on the web is offered locally by ObsessionWithButterflies.com.  Over six years, Vickie Cole and Kristen D'Angelo turned their obsession into a business.  I asked co-founder Vickie where is the best place to get started for solutions in butterfly gardening, "At our Home page", shares Vickie advocating for gardening for the benefit of butterflies.  Learn about Host and Nectar plants.  Buy a larvae or Painted Lady Butterfly Caterpillars to populate your garden.  As locals, we can call to see what other types then can ship us.  Lots of information, gifts, books and art.
Information starts with knowing that a butterfly female will search for a perfect host.  Sometimes passing over hundreds of options, choosing your home as her home to lay eggs.  Host plants are a must if you want butterflies around continuously, not passing through.  Butterflies have evolved to be very selective and will only lay eggs in one or two species.  For instance, if you desire Monarchs, plant milkweed.  There is a robust offering of host plants at Tree of Life Nursery, CaliforniaNativePlants.com.
If you want your butterflies to stay once drawn or born into your garden, nectar plants offer butterflies the opportunity to hang around and slurp.  Again, specific butterflies enjoy specific nectar plants.
Don't miss an opportunity to stroll through Roger's Garden, ever.  With spring often in the air, it is a magnificent experience to walk through with a cup of coffee, or hunt for butterfly garden solutions like new arrivals of nectar plants. I engaged David Rizzo, a horticulturist available at the customer service gazebo, in a passion filled dialogue about butterflies and the solutions for attractants.  Rizzo expanded my thinking by introducing options for small butterfly gardening, integrating into existing gardens, utilizing potted hosts and nectar offerings
"Go hearty," is wisdom shared by Rizzo. "Butterflies seek a flat landing space. Utilize an open bloom with colors to attract the butterfly."
One pro tip is passion vines in the summer.
The Environmental Nature Center's upcoming Native Plant Sale (Sat, Feb 18, 9 a.m.-3 p.m.) will feature hummingbird plants, which also attract butterflies.  The ENC's Spring Faire 2012 and the Butterfly House Opening (Sat, May5, 10 a.m.-3 p.m.) is also a must-see, with preferred parking for alternative-energy vehicles. Butterfly host and nectar plants will be available to bring home this experience.  ENCenter.org provides great pictures of butterflies with host and nectar combinations.
There is a splendid example of a residential native garden on Cliff Drive in Newport Beach near Ensign School.  Reginald Durant designed and installed it with his non-profit BacktoNatives.org.  It definitely attracts butterflies and birds!  Debra Shaw, the owner, removed a thick St Augustine lawn, recycled the sod and green waste and ReUsed existing irrigation to create her sanctuary for butterflies.  Back to Natives will also be selling plants the at the Spring Garden Show at South Coast Plaza, April 26-29.
You will have arrived when you welcome guests to be introduced to your butterflies.
Answer: A Flutter.
Share comments at NewportIndy.com.