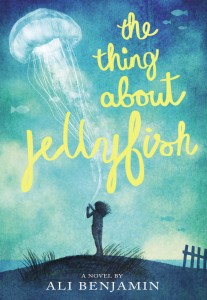 This week, voting opened for the 2016 Children's Choice Book Awards. With a goal of empowering kids to let their own voices be heard when it comes to making meaningful reading selections, the CCBAs are the only major book awards voted on and awarded by kids themselves.
Awards are given out in seven categories, including Book of the Year, in each of the following age groups: Kindergarten-2nd grade, 3rd-4th grade, and 5th-6th grade, as well as Teen Book of the Year, Children's Choice Debut Author, Teen Choice Debut Author, and Children's Choice Illustrator.
Finalists are determined for each of the grade level awards through the Children's Choices Program, a joint project of the International Literacy Association and the Children's Book Council, in which children from all across the country read newly-published children's and young adult books and vote for those titles which are their favorites.
This year, well over 100,000 votes were cast to create the list of finalists now up for the honor of being crowned Book of the Year.
All of the other finalists were chosen with the help of a panel made up of librarians, booksellers, educators, and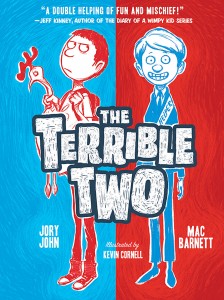 children's literature experts appointed by the non-profit organization, Every Child a Reader. ECAR works in conjunction with the Children's Book Council to instill a lifelong love of reading in children, believing that reading should be an essential part of America's educational and social aims.
Voting for the CCBAs opened on March 8, and will continue through April 25. Winners will be announced at the annual Children's Choice Book Awards Gala, to take place during Children's Book Week this May.
Your junior book critics can add their opinions to the mix by visiting ccbookawards.com to cast their vote.
The best part about these awards is that each title made its way to this list because it resonated in some way with our youth. This might mean it was a piece of literature that made them think, or helped them through a struggle, or simply that it made them laugh. One thing is certain, kids definitely know what they like, and when building a love of literature, allowing them to make choices that speak to them makes all the difference.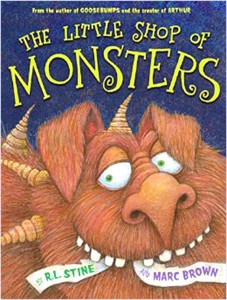 The nominees are:
Best Book of the Year, Kindergarten-2nd Grade
"Clark the Shark: Afraid of the Dark," by Bruce Hale, illustrated by Guy Francis
"The Little Shop of Monsters," by R.L. Stine, illustrated by Marc Brown
"Sick Simon," by Dan Krall
"Stick and Stone," by Beth Ferry, illustrated by Tom Lichtenheld
"To the Sea," by Kale Atkinson
Best Book of the Year, 3rd-4th Grade
"Escape from the Lizzarks (Nnewts, Book 1,)" by Doug TenNapel
"Fort," by Cynthia DeFelice
"Funny Bones: Posada and His Day of the Dead Calaveras," by Duncan Tonatiuh
"I'm Trying to Love Spiders," by Bethany Barton
"Monkey and Elephant and a Secret Birthday Surprise," by Carole Lexa Schaefer, illustrated by Galia Bernstein
Best Book of the Year, 5th-6th Grade
"Backlash," by Sarah Darer Littman
"Hilo, Book 1: The Boy Who Crashed to Earth," by Judd Winick
"Saved by the Bell," by Joelle Sellner, illustrated by Chynna Clugston-Flores and Tim Fish
"The Terrible Two," by Mac Barnett and Jory John, illustrated by Kevin Cornell
"Tom Gates: Everything's Amazing (Sort Of,)" by Liz Pichon
Teen Book of the Year
"A Court of Thorns and Roses," by Sarah J. Maas
"All the Bright Places," by Jennifer Niven
"P.S. I Still Love You," by Jenny Han
"Red Queen," by Victoria Aveyard
"Winter (The Lunar Chronicles,)" by Marissa Meyer
Children's Choice Debut Author
Elana K. Arnold, for "The Question of Miracles"
Ali Benjamin, for "The Thing About Jellyfish"
Alex Gino, for "George"
Victoria Jamieson, for "Roller Girl"
Kelly Jones, for "Unusual Chickens for the Exceptional Poultry Farmer"
Teen Choice Debut Author
Becky Albertalli, for "Simon vs. the Homo Sapiens Agenda"
Kelly Loy Gilbert, for "Conviction"
Adam Silvera, for "More Happy Than Not"
Sabaa Tahir, for "An Ember in the Ashes"
Tommy Wallach, for "We All Looked Up"
 Edie Crabtree is an avid reader and can be reached at [email protected]