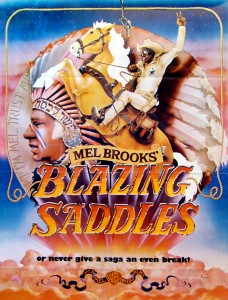 Take John Wayne, the Marx Brothers and Mel Brooks, throw them in a blender, and out comes "Blazing Saddles," one of the funniest comedies in the history of cinema.
Released in 1974 and directed by Mel Brooks, "Blazing Saddles" is outrageous, over-the-top, clever, and silly. It's packed with a cast of talent comic actors who appear to be having the time of their lives getting laughs from a script penned by Brooks, Richard Pryor, Andrew Bergman, Norman Steinberg, and Al Uger.
The film stars Cleavon Little, Gene Wilder, Dom DeLuise, Madeline Kahn, Harvey Korman, Slim Pickens, and Brooks as both Governor William J. Le Petomane and a Yiddish-speaking Indian chief.
"Blazing Saddles" was nominated for three Academy Awards, and is ranked No. 6 on the American Film Institute's "100 Years…100 Laughs" list.
Local audiences will have a rare opportunity to see "Blazing Saddles" on a big screen as well as hear Brooks discuss the making of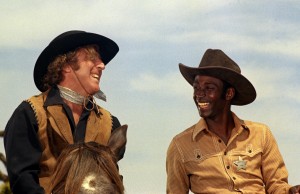 the movie when Segerstrom Center presents "Mel Brooks…Back in the Saddle Again!" on Sunday, March 13.
The film will be screened at 3 p.m., followed by a live conversation and audience Q&A with Mel Brooks himself.
Brooks is indeed a living legend who at age 89 shows no signs of slowing down. A director, producer, writer and actor, he is one of the few people to earn all four major entertainment prizes: a Tony, Emmy, Grammy and Oscar.
He began his career writing for TV shows, and co-created the hit TV series "Get Smart." He teamed with Carl Reiner to write and perform the "2000 Year Old Man" comedy series of albums.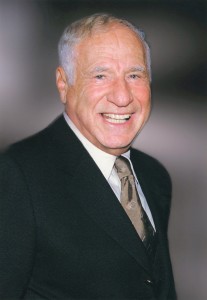 Among Brooks' hit films: Young Frankenstein, Silent Movie, High Anxiety, History of the World Part I, To Be or Not to Be, Spaceballs, Robin Hood: Men in Tights and Dracula: Dead and Loving It.
Perhaps his most impressive feat was the 2001 musical "The Producers," based on his early film. That show ran on Broadway for six years and garnered 12 Tony Award, a record that still stands.
In 2009, Mel Brooks received The Kennedy Center Honors, recognizing a lifetime of extraordinary contributions to American culture. In the spring of 2013, he was the subject of an Emmy Award-winning American Masters documentary on PBS called "Mel Brooks: Make A Noise" and was the 41st recipient of the AFI's Life Achievement Award.
"Blazing Saddles" trivia: Brooks reportedly told his writers to please not write a polite script, which they didn't, much to the delight of audiences, who laughed at the sight gags, howled at the famous campfire flatulence scene, and guffawed at the numerous one-liners.
The film got mixed reviews from critics, although Roger Ebert gave it four starts and called it a "crazed grab bag of a movie that does everything to keep us laughing except hit us over the head with a rubber chicken…it doesn't have a lot of classy polish and its structure is a total mess…what does that matter while Alex Karras is knocking a horse cold with a right cross to the jaw."
And speaking of John Wayne, Brooks reportedly offered the actor a cameo, but after reading the script Wayne declined due to the "dirty" dialogue, but said he'd be first in line to see it.
Audiences can be first in line to see Blazing Saddles at Segerstrom Center, and talk with Brooks. Tickets start at $49. Visit SCFTA.org or call (714) 556-2787.