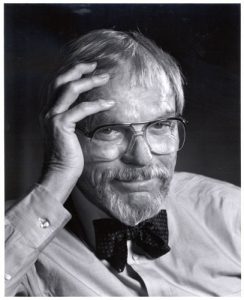 "Th-th-th-that's all folks!"
That line from Looney Tunes cartoon character Porky Pig elicits smiles from anyone that watched Saturday morning cartoons.
Those smiles can be shared with young children of all ages as the Chuck Jones Studio brings Saturday morning laughter to the Newport Film Festival on Sunday, April 24 at 11:15 a.m.
The late Chuck Jones, a longtime resident of Corona del Mar, is a legend in the world of animation. His early characters, including Bugs Bunny (the most like Chuck, he admitted), Daffy Duck, Road Runner, Porky Pig and a host of others, were made for children, yet contained adult humor than many children never caught. For more than seven decades, Jones brought cutting edge animation and laughter to successive generations.
The Chuck Jones Center for Creativity in housed in SOCO/the OC Mix in Costa Mesa, and offers many programs for children to outlet their creativity through art and drawing.
They periodically offer a Saturday Morning Cartoon Fest, but this is your chance to see a collection of classic cartoons as they were meant to be seen: on the big screen, which in this case is the Island Cinema, which offers some of the best and most comfortable seats to watch a film, And for this event, the price is right: $5.
Chuck Jones: A Lifetime of Animation will include some seldom seen footage of Chuck Jones himself, and there is a possibility of something rarely seen before: Looney Tunes cartoons in 3D.
I spoke with Craig Kausen, the grandson of Jones who is also Board President of the Chuck Jones Center, and he shared that they have asked Warner Bros. Studios for access and permission to screen any one of the half-dozen or so 3D shorts, but as of press time it had not been finalized. The goal of this event is to offer something "for the four-year-old as well as the 104-year-old," Kausen offered.
With more than a dozen cartoons to watch, this is one of the best bargains of the entire festival.
For tickets and more information, visit NewportBeachFilmFest.com.