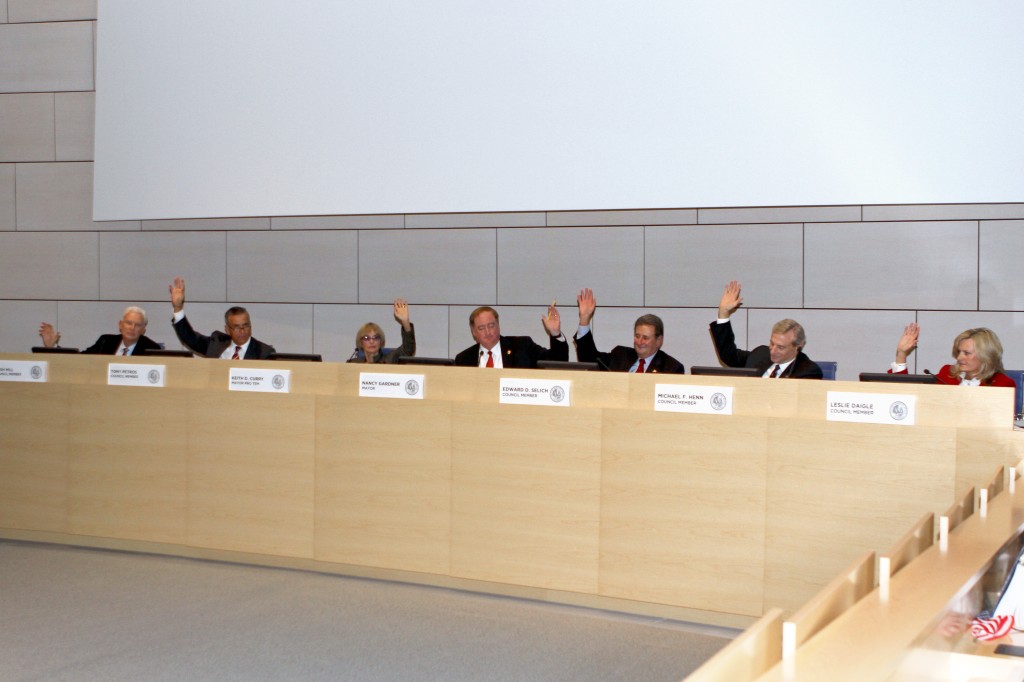 The Newport Beach City Council's first meeting in their brand new chambers included tears, laughter, and a few technical kinks.
The meeting kicked off about 30 minutes late, delayed because the special meeting about residential dock fees in the old council chambers ran into overtime, ending with a 5-1 vote approving the fee increase plan, with a few amendments.
During the regular meeting in the new building, former Mayor Pro Tem Keith Curry was selected as mayor of Newport Beach for the upcoming year, with Councilman Rush Hill chosen as mayor pro tem.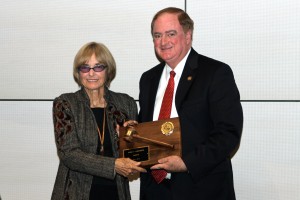 "There is no greater job in America than to be mayor of Newport Beach," Curry said. "I thank my colleagues for the opportunity to serve in this position once again and I truly am humbled and appreciate their confidence in allowing me to do this."
Curry said the council plans to continue to take "strong and purposeful action" to manage the city in the most efficient way possible, to preserve and strengthen the greatness of Newport Beach.
"Let me assure you, that Newport Beach is in great shape," Curry said, "and we're going to have a great year going forward."
Councilwoman Nancy Gardner embodies the character, history, ethos and values of Newport Beach, Curry said about the outgoing mayor, and she handled some difficult issues this year with "grace and skill."
It was a privilege to have her as mayor, he added.
Curry also gave a brief description of the plans for the civic center and park.
Transparency is important to the council, as evidenced by all the windows surrounding the new council chambers, Curry joked, so residents "can keep a good eye on us."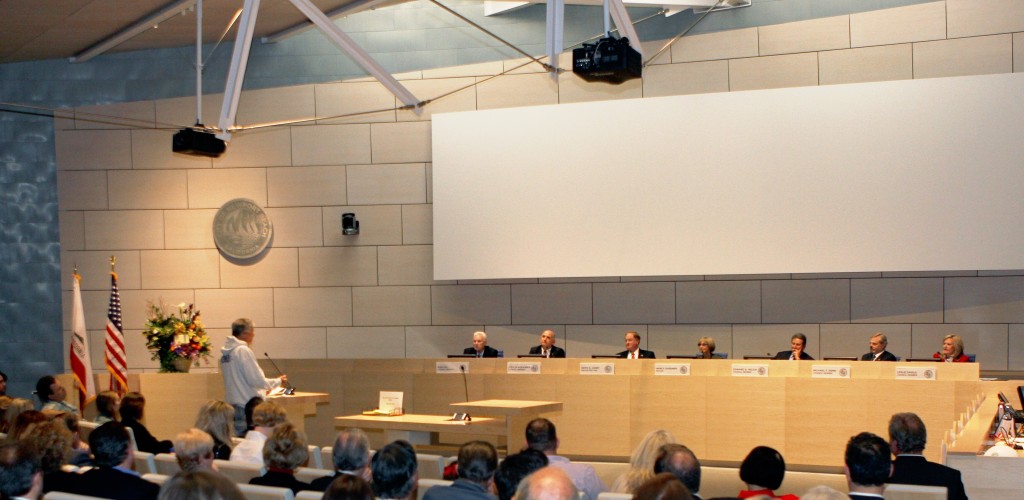 At one point during the meeting, when council members tried to vote on the two items on the consent calendar, there were a few technical bugs, ending with the each voting by show of hand.
The meeting also included a goodbye speech from outgoing Councilman Steve Rosansky. He got teary-eyed a few times, pausing to collect himself as he read from a letter.
"I, like my fellow council members, chose to enter public life because we have a passion to serve our community," he said. "I want to thank the residents of Newport Beach, for allowing me to serve them."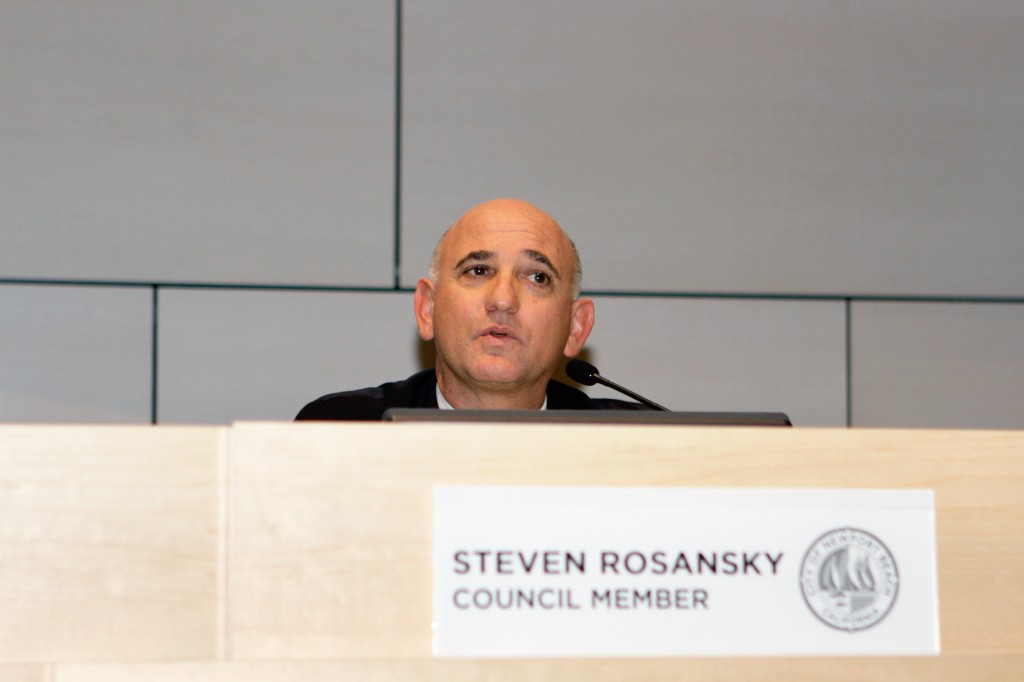 He felt he has accomplished the goals he set out to achieve, he said, including sitting up on the dais for at least one meeting in the new city hall council chambers. There were times he thought that might not happen, he confessed.
"My years on council have been the most challenging, stimulating, and invigorating of my life," he said. "My service has allowed me to fill the void I was feeling and live a life of significance."
Other council members commented on Rosansky's tenure, with several saying it was an honor, even though they didn't always see eye to eye on issues.
Tony Petros was sworn in as a council member to replace Rosansky.
Curry and Councilman Ed Selich were also sworn in. They ran uncontested and were reelected in November.