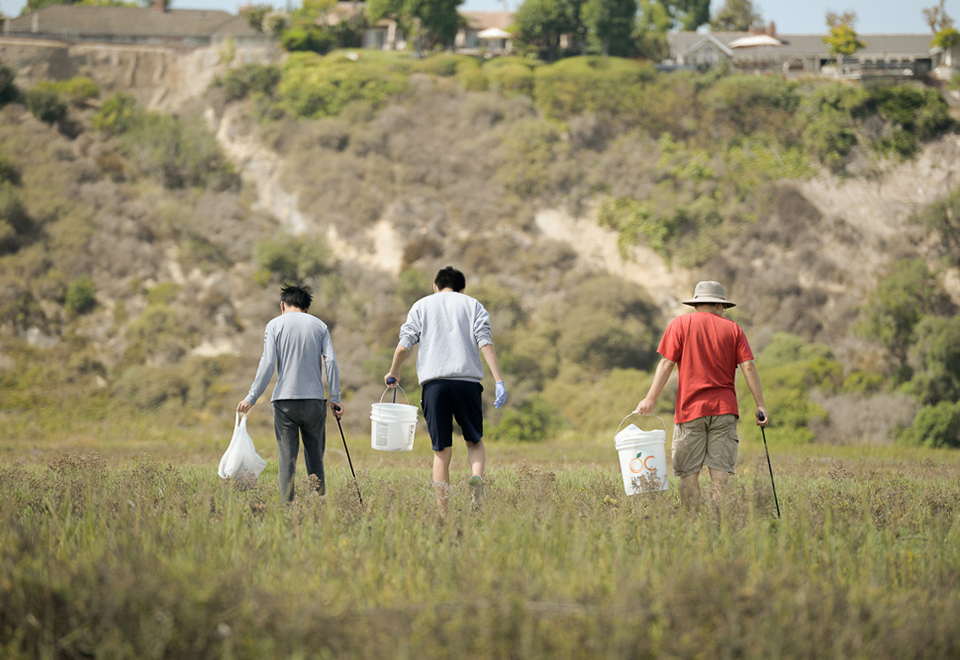 The Newport Bay Conservancy is hosting Coastal Cleanup Day at Upper Newport Bay on Saturday, Sept. 23 from 9 a.m. to noon.
Volunteers will meet at a dozen different mini-cleanup day sites around the 11-mile bay including the Peter and Mary Muth Interpretive Center, Newport Aquatic Center, Big Canyon, Vista Point, Jamboree Bridge, etc. Exact meeting location will be announced and sent to everyone (group leaders) prior to Sept. 21.
Each September, families, friends, co-workers, scouts and school groups come from all over Orange County to volunteer their time at Upper Newport Bay. With more rain this year bringing more trash into the Bay from our surrounding watershed, we are gearing up for a much-needed deep cleaning of the Bay.
The goal is to remove over 10,000 pounds of trash including a new wave of waste from the increased use of single use plastics, disposable masks, and gloves since the start of the pandemic. These items and others risk harming wildlife, pollute our waterways, and threaten public health and your support is crucial to our mission.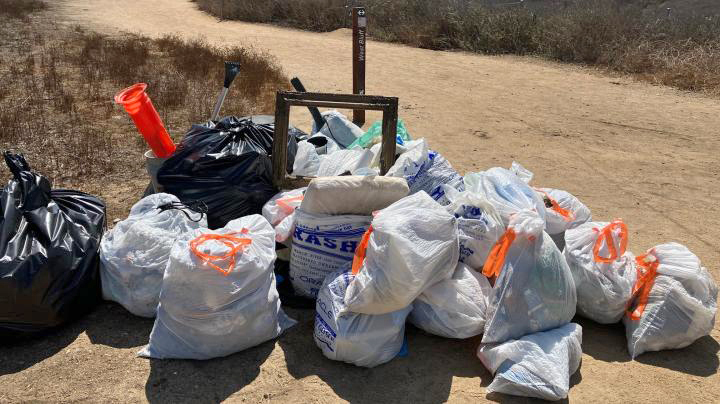 Around 1,000 volunteers are needed to help remove trash from the uplands and marsh areas of the Bay and participate in invasive plant removal. Groups are welcome to participate. There will be bus/shuttles to other areas of the Bay where parking or direct access isn't available and more accessible options for groups with families.
Everyone should wear old clothes and close-toed shoes because you will get dirty. Feel free to bring your own reusable mask, gloves and trash bag or bucket. It also helps if you have tall/rubber boots or water shoes so you can get into the mud and reach those hard-to-get pieces that may be not as accessible when wearing regular sneakers. Bring a reusable/refillable water bottle so we can reduce our plastic use.
Everyone is welcome to lend a hand, although minors need guardian permission and adult volunteers present (ages six and up may participate). Although we love dogs, please leave your furry friends home. Commemorative t-shirts will be given away to everyone helping out that morning.
For mor information and to register, visit https://www.ocparks.com/events/coastal-cleanup-day-bay.