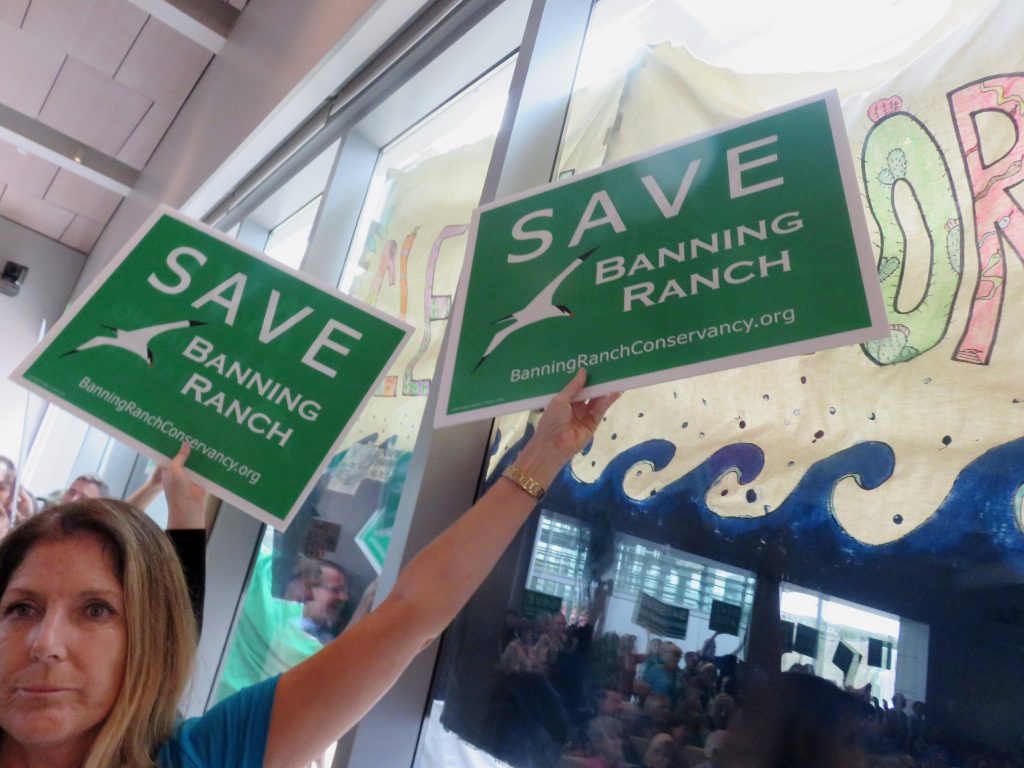 A bitter, years-long battle that pitted developers against environmentalists over control of one of the largest remaining private open spaces in Southern California came to an end Wednesday when the California Coastal Commission voted to deny the Banning Ranch project.
After about 13 hours of discussion in the Newport Beach City Council chambers, which included more than 200 speakers on both sides of the issue, CCC voted 9-1 to deny the controversial mixed-use project. The proposal included 895 residential units, 45,100 square feet of commercial use, a 75-room resort and 20-bed hostel, 329-acre nature preserve, and more on a 401-acre site in the 5100 block of West Coast Highway.
Audience members, most of whom had been there since the meeting started, burst into applause at the monumental news of denial.
Commissioner Mary Shallenberger moved to vote no on the project
"It is clear to me from today's testimony, both from the staff report, the developer and from the public before us, that we are still very far apart," Shallenberger said. "This is a project that we have to get right…There is a lot riding on this. And a lot, if we don't have it right, things will be lost forever."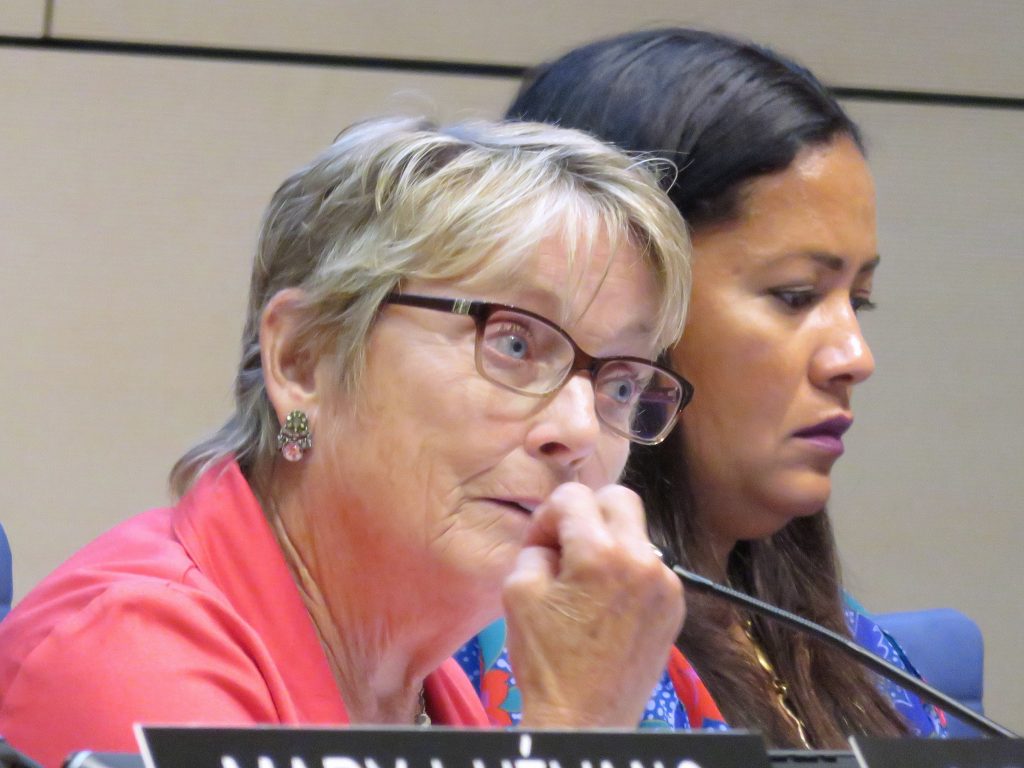 It has to be right for the burrowing owl and other animals who call Banning Ranch home, the tribal nations and their history with the land, the extremely sensitive habitat, and "the list goes on," she explained.
"And if we're wrong, the results will be devastating," she added.
Shallenberger also questioned the partnership between the oil company, investment company, the developer, and the land trust.
Some commissioners noted that that there were still too many questions and concerns about the project to let it go forward.
"There's a lot to like about this project," Commissioner Erik Howell said, including the clean-up, the education component, and public access, "but for me, ultimately, that looks like bright lights in a neon sign."
Several commissioners agreed that the developer and CCC staff were still too far apart. This is a critical decision, Coastal Commission Vice Chair Dayna Bochco said.
"It's actually a wonderful project, but someplace else," she said.
The lone dissenting vote came from Commissioner Roberto Urango, who said he wants to see the property opened up. He had hoped to continue the discussion so they could find some common ground and get to a "yes" vote, because there is a project there, he commented.
"We're here to say, 'Yes' to things, but we're here to say 'Yes' to things that make sense," Bochco said, and this project, as proposed, does not.
There needs to be a much closer look at the very, very sensitive habitat, Bochco said.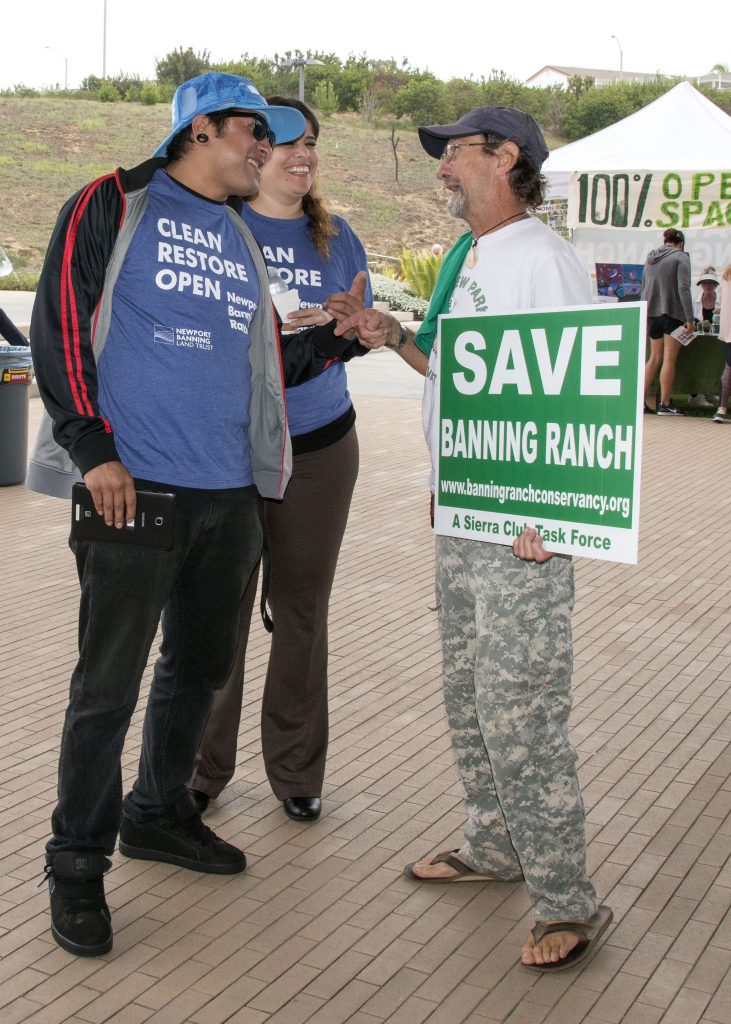 "This particularly piece of property is so sensitive," Bochco said. "It has been battered, it has been bruised, it has been decimated for 70 years, and yet, they (animals, plants, and sensitive habitats) still are there."
This project would open up a blighted area that is inaccessible to the public behind a closed fence, Uranga commented.
"Nobody gets to enjoy it," Uranga said. "You can't hear the birds, you can't smell the flowers."
It's of no value to anyone except the species that currently live there, he said.
Those animals, plants and the sensitive habitat are "all the things that matter" in the environment, Bochco said.
Uranga said wants to see the fence removed and the gate opened, and NBR's project would have accomplished that.
"That's what I would want to see, but apparently that's not what everybody can agree with, today," Uranga said.
Maybe after more discussion and more debate both groups can get here, he commented.
"I don't think that if we support this motion of a denial today that that's the end of this project," Bochco said.
Banning Ranch Conservancy director Steve Ray said he was "10 degrees above ecstatic" about the outcome.
"We have saving the environment and doing what's best for our community at heart," and that prevailed, Ray said after the vote.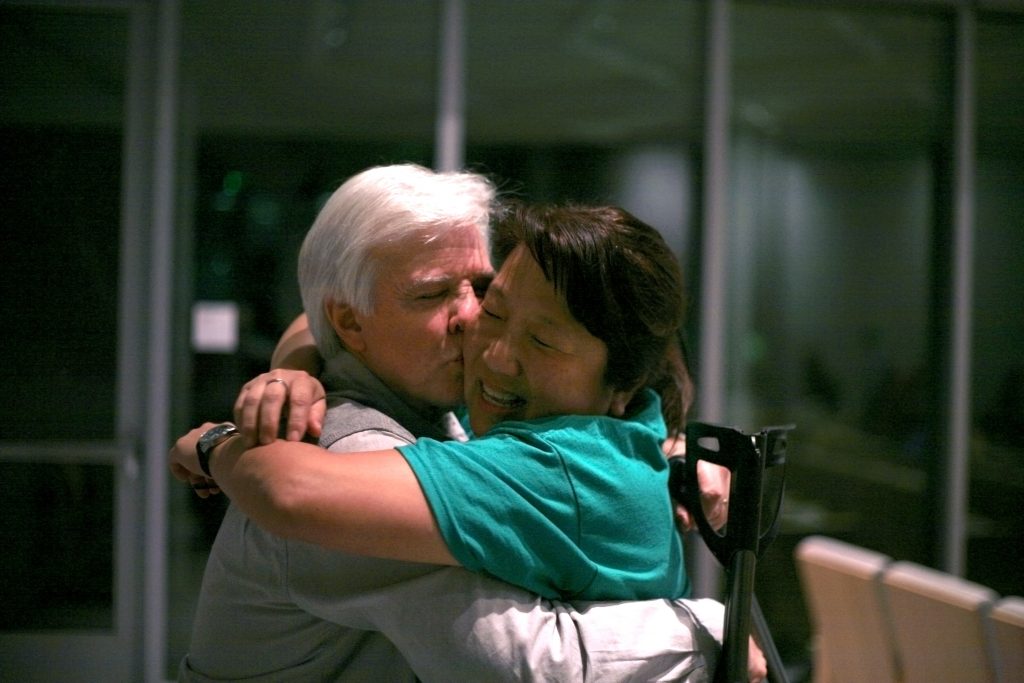 He actually wasn't surprised at the vote, he added. The developer, Newport Banning Ranch LLC, "made it very clear that they would accept nothing else" other than their proposed project, Ray said. And there was no way the commission could approve that project.
Earlier in the day, Ray said there were so many problems with the project that he would need 1,000 minutes to comment on all of them. He compared the project proposal to a bovine with a bow on top.
"No matter how you dress it up it's just a lot of (bull)," Ray said.
Although they all get a break, this isn't over, Ray added after the meeting ended. There is still a lot of work to be done.
"We're going to look at our options and what we can do to preserve Banning Ranch forever," Ray said. "Ideally, we'd love to be able to sit down at the table and negotiate and purchase the land and preserve it forever."
They have a vision to clean up the property and restore it into a fully healthy habitat that possibly has some trails and a nature center and is open to the public, Ray said.
On the other side of the issue, NBR spokesman Adam Alberti said they were deeply disappointed by the commission's decision.
"We spent a lot of time, effort and energy on a plan to clean, restore and open Banning Ranch, which was rejected tonight by the Coastal Commission," Alberti said. "We came in there today hopeful that we would be able to have a workable approval on a plan."
The commissioners seemed to share their vision for the site, but simultaneously felt the need to deny the project, he said.
"Unfortunately, while there is, you might say, a uniformed agreement that something needs to be done, there are enough different opinions that nothing got done as a result," Alberti said.
They will be considering all their options, including another project or litigation, before moving forward, he noted.
"We're not ruling anything out," Alberti said.
Near the end of the meeting, just before commissioners voted, NBR was allowed a five-minute private discussion amongst themselves. When they returned, Mohler told commissioners that they support Uranga's idea to continue the conversation.
Several commissioners expressed concern about possible litigation if they voted to deny the project.
If the commission denied or approved the project there would be the possibility of litigation, CCC Chief Counsel Chris Pedersen noted.
People on both sides of the issue spoke throughout the day, including environmental experts, local residents, native tribe representatives, and concerned citizens. The majority of speakers opposed the project as proposed.
Mayor Diane Dixon, councilmen Ed Selich and Scott Peotter, Newport Beach City Manager Dave Kiff, Public Works Director Dave Webb, and Assistant Chief Fire Chip Duncan, all spoke in support of the Banning Ranch project.
Speakers covered a variety of issues, including native plants and animals, property rights, cultural significance, transparency,  public access, ESHA, overdevelopment, traffic, water quality,  soil remediation, and much, much more.
At 6 p.m., already after hours of discussion, Bochco said there were still at least 170 speaker slips and asked the audience who wanted to comment to state their name and whether they supported or opposed the project. There were a few unclear maybes, 75 nods of support and 144 votes of opposition.
While the crowd got passionate throughout the day, and the audience from the packed overflow room could clearly be heard booing and cheering from inside council chambers, the only time Bochco hammered the gavel down was when an opponent loudly question where the "blue shirt" supporters were from during the poll.
During the meeting, a protestor dresses in an owl costume stood outside the window and got the attention of both audience members and several commissioners.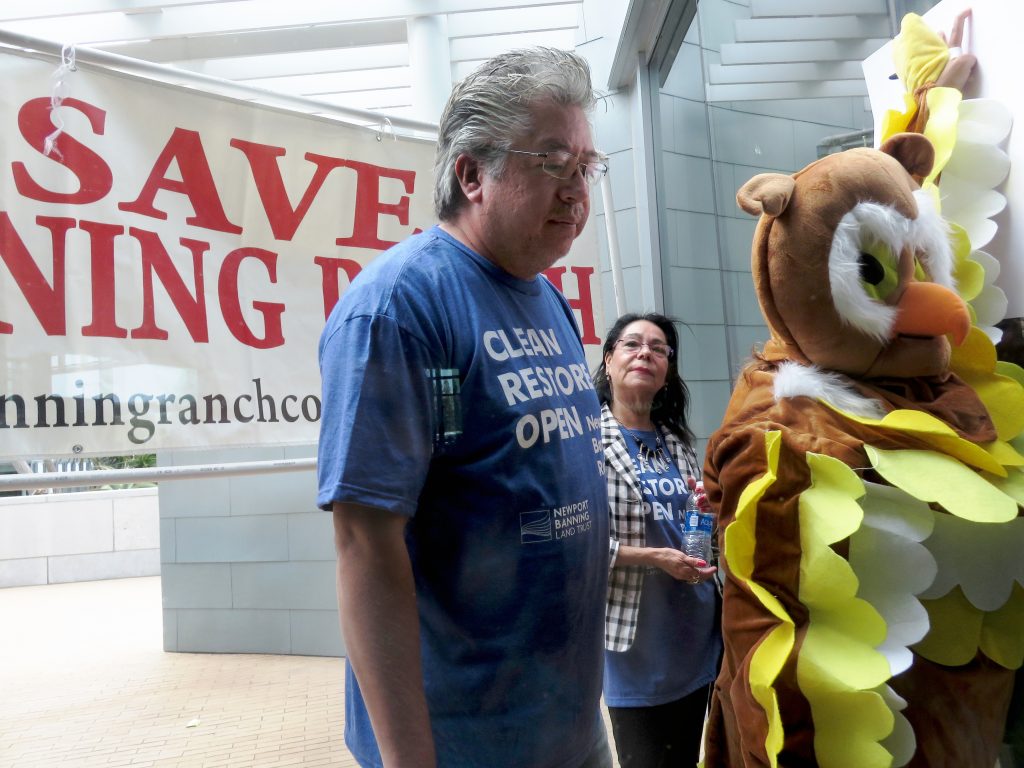 The costumed opponent represented a key topic of the day: The burrowing owl, a rare species which makes its home on the Banning Ranch property. Other sensitive species living on Banning Ranch that have environmentalists concerned are the San Diego fairy shrimp and the California gnatcatcher.
During the CCC comments, Commissioner Vargas made a number of comments and inquiries about the owl in question regarding whether or not it could survive or thrive around an urban area
"If they have nowhere else to go they will live there," Engel said.
As long as they have prey, they can (likely) survive, but that does not mean they will thrive, she added.
Vargas also questioned how Engel learned about the burrowing owl and what information she referenced.
Many members of the audience were audibly getting irritated with Vargas' continuous questioning.
Engel defended staff's findings and recommendations regarding the burrowing owl.
An earlier report from staff excluded the foraging grassland habitat of the burrowing owl. A buffer around the burrow habitat had already been included as an environmentally sensitive area, but the foraging are was left out.
Excluding it from the earlier report was an oversight, as CCC staff was focusing on the California gnatcatcher, Engel explained.
"I thoroughly admit, we did drop the ball on the burrowing owl," Engel said.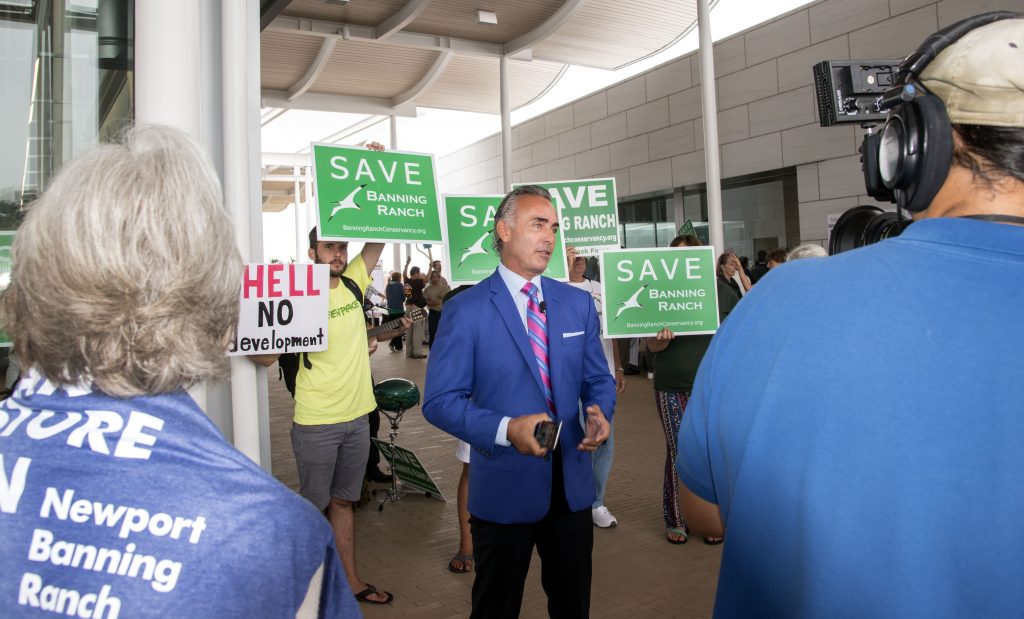 NBR had previously responded that the proposed plan provides an appropriate habitat for the one burrowing owl that has appeared on the site for no more than three to four weeks annually, although several speakers on Tuesday challenged that claim, stating that more owls make use of the land.
Years of work, numerous studies and research reports, several postponements, withdrawals and redesigns, and a nonstop back and forth battle between the two sides of Banning Ranch, led up to Wednesday's vote.
"It took us 17 years to be an overnight success," Ray said. It was an enormous group effort, he added.
The fight over Banning Ranch got kicked up a notch recently following the release of the CCC staff report on the proposed mixed-use development project.
Coastal Commission staff suggested a smaller footprint for the project, approximately one-third the size of the project the developer proposed, which included extensive and complicated set of recommended special conditions.
The staff recommended project is "woefully inadequate," said Mike Mohler, senior project manager for NBR, at a press conference on Tuesday.
"In terms of providing us an economic opportunity on our own property," downsizing the project would not be feasible, he explained.
For more information, visit coastal.ca.gov, newportbanningranch.com, banningranchconservancy.org, and savenewportbanningranch.org.