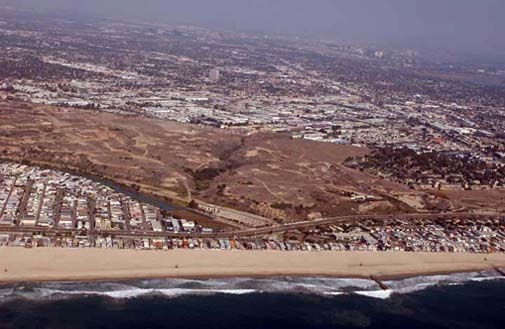 The controversial Banning Ranch development was presented to the California Coastal Commission Wednesday and after more than eight hours of discussion commissioners unanimously voted to postpone their decision and hear the project again in 90 days.
Coastal staff had recommended that the commission deny Newport Banning Ranch's application for a coastal permit to construct the 401-acre housing and mixed-use project.
The proposal includes 261 acres of open space, 30 acres of parks, 9.5 acres of public trails, 17 acres of roads, 72 acres of residential with 1,375 residential units, four acres of retail, and six acres of resort with a 75-room hotel.
The main reason behind the commission's uncertainty and ultimate action for extension are the Environmentally Sensitive Habitat Areas.
The area has an incredibly unique array of sensitive coastal species and habitats, staff noted in their report. The project would have significant adverse impacts, staff noted.
Commissioners discussed the definition and importance of ESHA. A few expressed concern about whether or not the sensitive areas can be restored if they're left for too long. Some commissioners also noted that these areas needed to be handed more delicately.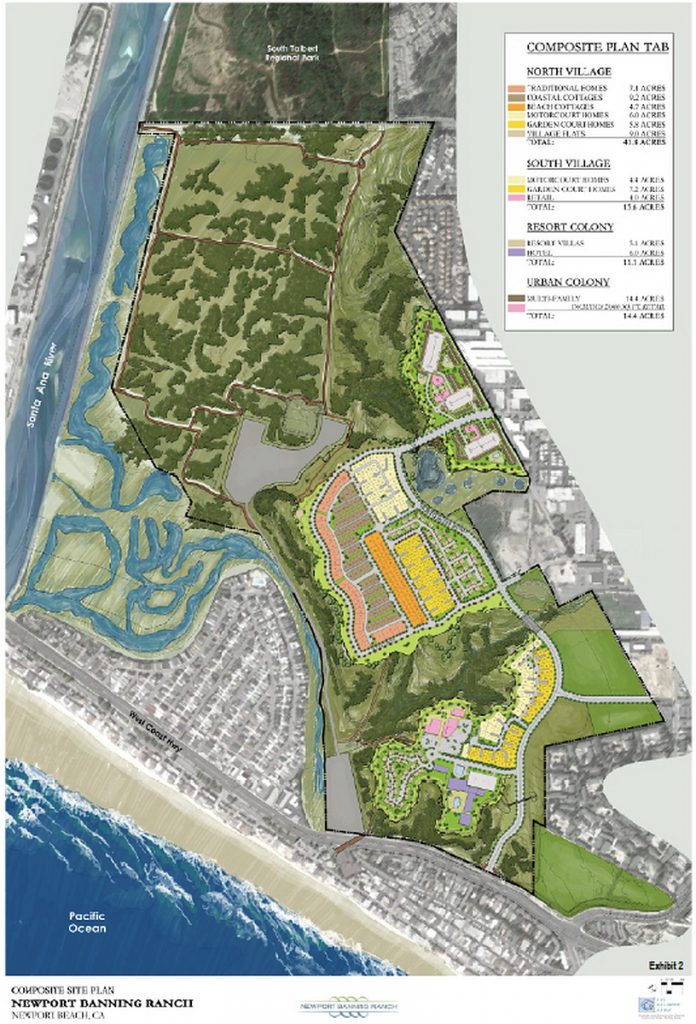 Commission staff admitted there are benefits to the proposed Banning Ranch project, but they are "entwined with substantial impacts to highly sensitive resources and permanent loss of a very rare and valuable ecosystem that cannot be replicated."
Several of the commissioners acknowledged that there is potential for a project in the area, but maybe not exactly what was proposed. Most agreed that a lot of work still needed to be done. They urged NBR officials to listen carefully to the commission, staff and public comments that were made.
"I'm hopeful that we can get something that will make everyone a little unhappy and everyone a little happy," Commissioner Wendy Mitchell said. "I think it's there."
Mayor Ed Selich noted that the Banning Ranch Conservancy has failed to present a financially feasible plan to purchase the property.
Either the land will be left unusable and waiting for funding that will never come or it could be developed into a project that preserves 80 percent of the property with restored open space and include quality development, Selich said.
Newport Beach resident Marie Case supported the project, calling it a win for the animals, plants and the community.
The site is a working oil field and it's "not pretty," Case said. The developer will spend millions of dollars to remediate the land, she said
"(If the land were to be left as is), the situation will only become worse," Case said. "The land is not going to heal on it's own."
Although CCC staff strongly disagrees with how NBR characterizes the abandonment and remediation portions of the project, said CCC Environmental scientist Cassidy Teufel.
In a letter to CCC, replying to staff's denial recommendation, NBR states that their remediation process is the only feasible approach to cleaning up site contamination and is the least environmentally damaging.
"NBR's proposed cleanup plan is driven by their plans to build housing and commercial development," Teufel said.
Opponents argued that the project would destroy sensitive habitats, increase traffic, that more development was not needed, and more. Several also mentioned that the application was incomplete.
The youngest speaker, Sebastian Shunda, said he is growing up next to Banning Ranch and sees a lot of animals near the open space.
"Save Banning Ranch for them and for my generation," he said. "Nature should not become a distant memory in Orange County."
Read the full story next week in the Indy.