Two of the most common words that parents and teens use to describe the college-search process are: "overwhelming" and "stressful." Many people think that it is next to impossible to get accepted into good colleges these days, and that to help with admission, high school students need to try as many different activities as possible.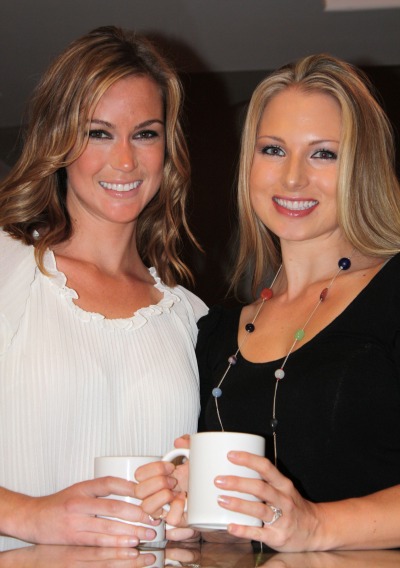 Two local women who are excited about changing those words and dispelling those and other common myths about college acceptance are Jennifer Curtis and Casey Emery. The two are co-owners and consultants in FutureWise Consulting, which offers programs over and above the traditional college consulting businesses. The mission of FutureWise is to empower students and accelerate success.
"I love putting students and their parents at ease," Jenn explained. "I tell them there is a school for everyone. The best school is really the one that is the best fit for the student, not the school that happens to have the big name. There are over 3,000 colleges in the United States, so there truly is something for everyone."
Casey explained that she and Jenn feel their business responds to recent reports indicating that between 50 percent and a staggering 75 percent of graduating high school seniors are inadequately prepared for college. In addition to academic advising and college planning, FutureWise Consulting offers a unique mentorship program to equip students to learn how to learn and to develop the skills needed to make wise decisions for their futures. Their approach results in self-disciplined and self-motivated students by emphasizing character development and important life skills not commonly addressed in schools. FutureWise programs are designed not only to help students apply to college, but more importantly, to ensure success in high school, college and in the future.
Jenn attended Harbor Day School and Casey went to school in Irvine. Both feel that being raised in the area helps them understand the unique stresses and pressures of their students.
Jenn and Casey see themselves as motivators, cheerleaders, strategists, drill sergeants, and confidants for the teenagers, and peacekeepers between parents and children during what is typically a particularly stressful time in families. They also see themselves as being in the business God pointed each of them towards.
"We could not have started this without God," Jennifer said. "It was clearly orchestrated by Him. We both had a vision of a business that would help people, while at the same time being something we were passionate about. We were acquaintances because our families knew each other, but God clearly brought us together to do this. Our backgrounds complement each other and we capitalize on each of our different strengths."
"We aren't necessarily a Christian business, per se, but FutureWise is based on Christian values," Jenn continued. "I know that Casey is a woman of faith and I really respect her. We know we can trust each other and that God is behind this."
"Our whole drive behind our business is that we care about students being balanced and leading successful lives," Casey said. "The principles of our mentorship program are based on Christian principles, on what God calls us to be like in our daily lives, which is to be value-driven and of strong character."
Jenn earned her bachelor's degree in psychology from UCLA and her master's degree in social work from USC. Her background in mental health and experience working with students contribute to her giftedness helping young men and women identify their unique skills and individual goals. She is also skilled at assisting students with disabilities identify the numerous resources available to them. Jenn is the editorial assistant for an academic journal and works with graduate students in developing effective writing skills.
Casey has a bachelor's degree in business/economics from Westmont College and obtained her teaching credential and master's degree in education from UCI. She enjoyed teaching in a classroom and is experienced at assessing and meeting student needs. She is particularly passionate about teaching students how to learn and helping them develop effective time management, test taking, and study skills. As an interviewing coach at a nonprofit organization, Casey has helped students gain confidence and a professional voice in communicating with adults.
Students and parents are equally pleased with the ways FutureWise has helped them navigate the challenging college application process.
"There is too much to know, too many mistakes that can be made, and too much at stake," said a Newport parent. "Not only would I give FutureWise very high marks in these areas, but most importantly, my daughter 'connected' with them, respected their opinions, followed their advice, and diligently did as she was asked."
For more information, go to www.futurewiseconsulting.com. Cindy can be reached at [email protected].