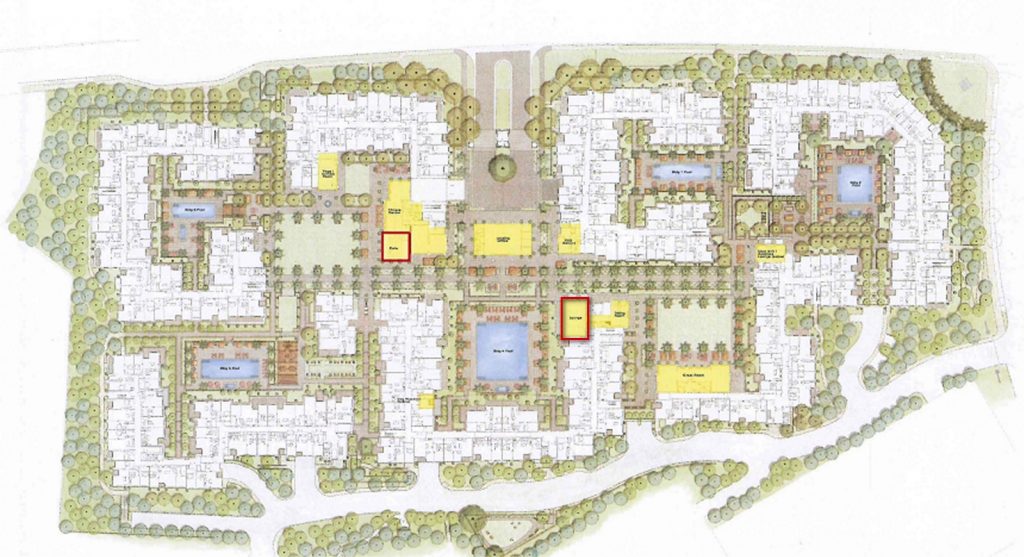 The Newport Beach Planning Commission approved a conditional use permit for a café and a poolside cocktail lounge with specific residents-only Alcoholic Beverage Control license at the Villas Fashion Island.
Commissioners voted 4-1 with Bill Dunlap dissenting and Peter Zak absent.
The Villas Fashion Island is a gated 524-unit residential apartment complex currently under construction at the corner of Jamboree and San Joaquin Hills roads.
The café, located near the center of the development, will only offer beer and wine. Its proposed hours of operation of 6 a.m. to 9 p.m., daily.
Alcohol service at the poolside cocktail lounge will offer beer, wine and liquor for on-site consumption. Off-site sale of alcohol shall not be permitted. It would only be served between noon to 9 p.m.
The type 57 ABC license allows alcohol service only to the project's members, in this case residents, and their guests. Membership shall be verified at point of sale.
Michael Ayaz spoke as the legal representative on behalf of the Irvine Company for the project.
"The project pretty much speaks for itself," Ayaz said. "The addition of this license at this location is an amenity."
It part of the evolution of high-end residential, he added.
He noted a pilot program at another location and the local police finding no issues with it.
Approval of the permit came with nearly 50 special conditions from city staff.
"I've worked with ABC extensively on this," he said and agreed to all of staff's conditions.
The conditions regulate hours, use, signage and more.
Late hours, live entertainment and dancing are not a part of this application.
There shall be no on-site broadcasts, including recordings to be broadcasted at a later time, which include the service of alcoholic beverages, without first obtaining an approved special event permit issued by the City of Newport Beach.
Approval does not permit the premises to operate as a "bar, tavern, cocktail lounge or nightclub" as defined by the Newport Beach Municipal Code.
There shall be no exterior advertising or signs of any kind of type, including advertising directed to the exterior from within, promoting or indicating the availability of alcoholic beverages.
For the café only: The quarterly gross sales of alcoholic beverages shall not exceed the gross sales of food during the same period. The licensee shall at all times maintain records confirming this condition.
There shall be no reduced price alcoholic beverage promotions after 9 p.m.
But not everyone is giving cheers.
There are already plenty of bars in Fashion Island, noted Big Canyon resident Lynn Swain. She mentioned drunk drivers and traffic as two concerns. She also questioned if the developer could return after two years and apply for a permit that would allow the public (instead of just members/residents) to consume alcohol at the site.
It's a beautiful project, but she and her neighbors have are worried about a few things.
"I'm just concerned about the alcohol consumption," Swain said.
City staff said they don't see the membership-only project having a "significant impact" on the potential DUIs in the area. This amenity will be used by guests and residents who will likely stay on site, staff added.
Deputy Community Development Director Brenda Wisneski clarified that the permit, if it's not exercised within 24 months of approval, would expire. If they do utilize it the permit would continue with the property, Wisneski explained.