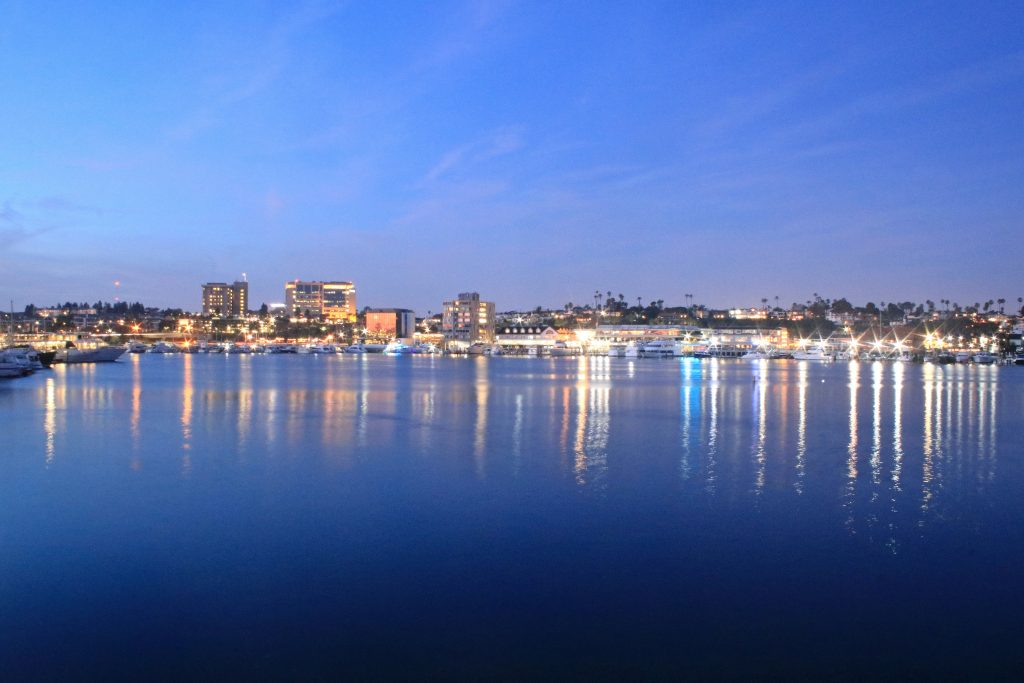 Newport Beach City Council hit the pause button this week on the official effort to pursue legislation that proposes to establish Newport Harbor as a "port" and authorize the city to apply for a Port Master Plan.
Council voted 4-1 on Tuesday, with Councilman Scott Peotter dissenting. Mayor Marshall "Duffy" Duffield recused himself because of a business-related conflict and Councilman Jeff Herdman had to leave the meeting early.
The question is "What is right for our harbor?" Councilwoman Diane Dixon asked. There are a lot of unanswered questions and unknowns, she said.
"The concept, in my mind, still has merit – with a question mark – and I'm willing to give it further due diligence but I don't like doing it as we're trying to get through the legislative process," Dixon said.
Overall, the concept of local control and efficiency is a great idea, but this may not be the right vehicle to accomplish it, she added.
"As we proceed forward, I'm concerned that we are antagonizing the Coastal Commission before we really know what we're trying to do here," Dixon said. "At what cost? Literally and figuratively."
Dixon recommended they "pass" on the legislative process for now, but begin to set up a process that engages the community and includes public input to explore the best way forward. Keep the idea alive and regroup, she noted.
The Council's action comes after the California Coastal Commission voted 9-3 on April 12 to oppose Assembly Bill 1196, which proposed adding Newport Beach to the Coastal Act's list of communities allowed to have PMPs.
Coastal Legislative Director Sarah Christie explained CCC staff's position, primarily citing the precedent it might set, that it's more appropriate for the state to maintain oversight of their own tidelands, that it's a "dramatic seeding of the Commission's authority," and that this type of plan is not necessary for Newport.
"The problem is, quite simply and sort of obviously, is that the city of Newport Beach's municipal harbor is not a port," Christie said at the CCC meeting, causing some audience members to laugh.
Don Schmitz, a longtime California Coastal Commission consultant to the city, and Sean Henschel, the city's legislative advocate on the matter, updated the Council with a presentation on Tuesday.
After having some positive ex parte conversations with commissioners, then hearing the week before the Coastal meeting that CCC staff was going to recommend opposition and not having enough time to respond, they were "surprised" and felt "ambushed," Schmitz said.
It seems staff and several commissioners felt the move is an usurpation of their authority in their jurisdiction, Schmitz explained. He doesn't feel the Commission will change their position.
The bill could still pass in Sacramento, but the CCC's vote is weighty opposition. The Coastal Commission has a lot of pull and influence in the Senate Committee of Natural Resources and Water, where the bill now sits, Dixon commented.
"(But) at the end of the day, it's the legislature's call," Schmitz said.
Prior to the CCC vote, City Council on March 27 approved a professional services agreement not to exceed the amount of $120,000 with Schmitz and Associates, including work with Henschel Government Affairs, as part of the effort to authorize the city to develop and file a Port Master Plan.
Tuesday's action directs the city manager to terminate Schmitz's advocacy agreement for AB 1196, and to contact the bill's author, Assemblyman Matthew Harper, to inform his office that the city no longer intends to pursue the bill.
Council's vote also directs staff to report back at a future date with alternatives to a Port Master Plan for Newport Harbor that may achieve similar general goals, including a Public Works Plan or a Master CDP for various in-harbor activities and projects
City watchdog Jim Mosher commented that, considering their costly contract, Schmitz and Henschel are motivated to continue the "comedy" act, referencing the audience laughing during the CCC meeting when staff questioned why Newport Beach might be considered a "port," whether it's good for Newport Beach or not.
The city is essentially paying to damage their delicate relationship with the Coastal Commission, he added.
Several other residents spoke during public comment, with all but one agreeing that the process should be halted and other routes need to be explored. Many noted questions, concerns, and unknowns surrounding the plan.
"As fiscal conservatives, you seem to be spending a lot of money in ways that the community does not agree with," Corona del Mar resident Joy Brenner said.
There needs to be more of an effort to involve the community and listen to the public opinion before moving projects along and spending money on them, she said.
"I'm just imploring you to bring us along before you spend our money," she said.
The city needs to work with the CCC to try and find a way to make it more expedient and cost effective for dock owners to make repairs, she said, but this plan "doesn't feel right."
There are a lot of docks in disrepair, which is likely the result of excessive red tape, the process to obtain permits, and cost for the dock owners, Peotter explained. It can be very frustrating, he added.
They're not trying to "go against" the Coastal Commission, Peotter said, since every aspect of the plan has to be approved by the CCC. The permit process needs to be more efficient.
He added that the money already spent on the effort wasn't a waste because they have had an impact on the Coastal Commission. The CCC is willing to discuss the options the city is looking for, he added, which will be beneficial.
Councilman Brad Avery said it was "disappointing" that it hasn't worked out how they hoped.
"I wish we could do this," successfully, Avery said.
As difficult as it might be to let go, especially since they have spent time and money on the effort, but that doesn't mean they keep pushing forward with it.
Councilman Kevin Muldoon noted that he hears what the residents are saying and said they raise several legitimate concerns.
"I think there are just too many hurdles," Muldoon concluded.