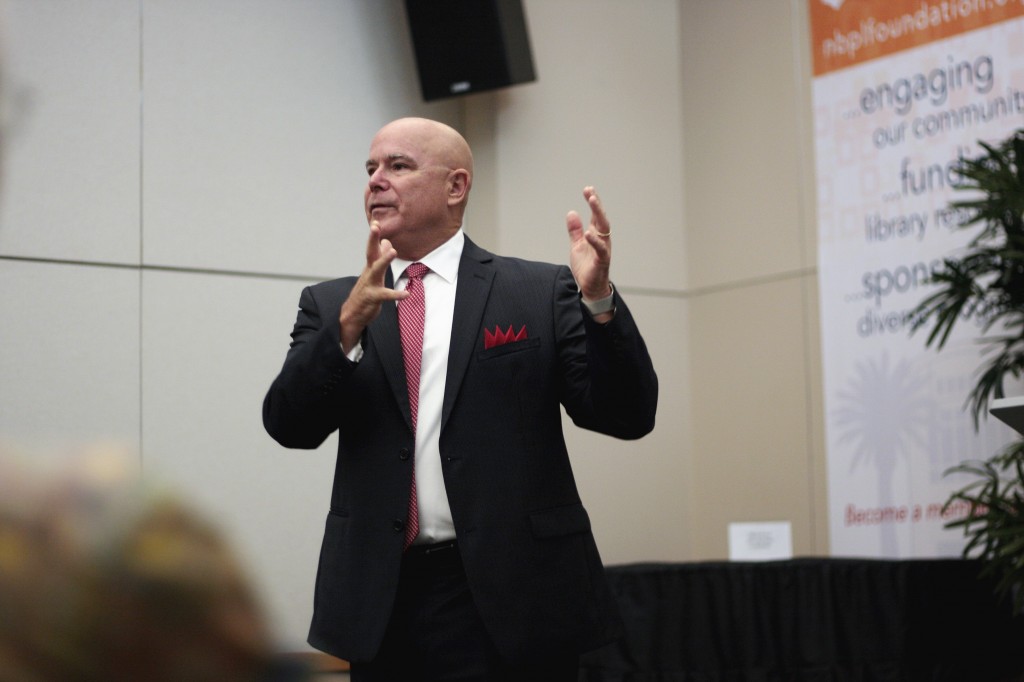 More than 60 people gathered in the Friend's Room at the Newport Beach Public Library Thursday morning to listen to Orange County CEO Mike Giancola speak.
The event was the Chamber of Commerce's monthly Wake Up! Newport meeting.
Giancola spoke about a progress report on the county and budget, the John Wayne Airport agreement, and the debt status from the 1994 filing for bankruptcy, among other topics.
Giancola started working for the county in 1977 as park attendant and worked his way up. He was appointed by the Orange County Board of Supervisors as CEO just over a year ago.
Since then, he's been trying to standardize practices throughout the county.
"So what's good for the department, is good for the county is good for the CEO and so on and so forth," he said.
It's been a bit of a challenge, he admitted.
"It wasn't that way when I got there," Giancola said. "It's improving."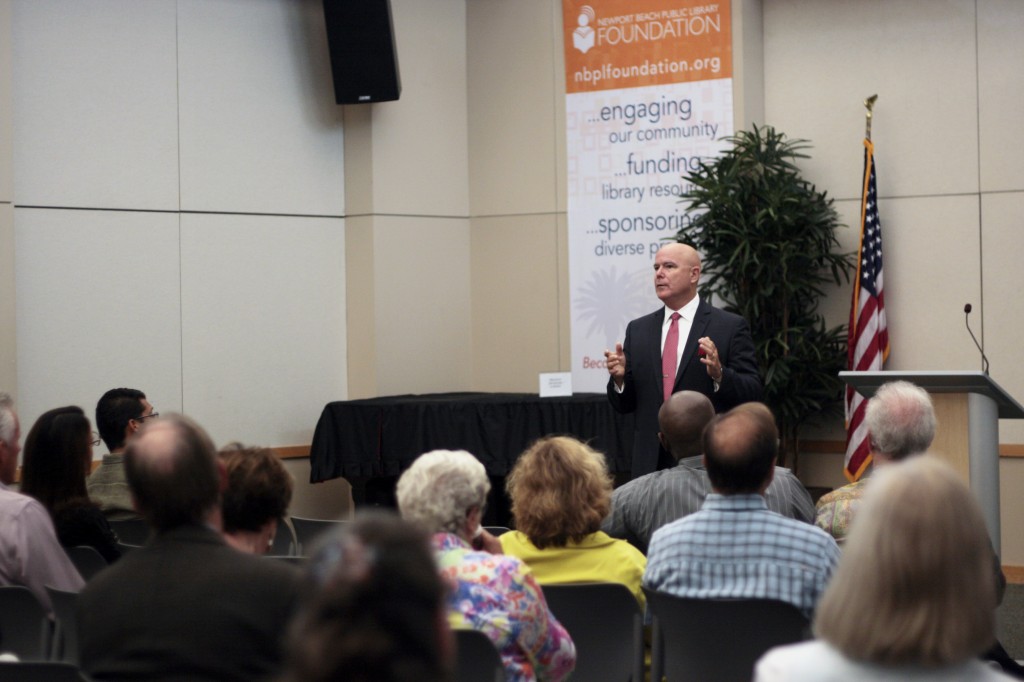 The county just passed the budget, he explained, and it is the first time in his 37 years that it has been passed with no changes.
"I will continue to make sure this county is run in an efficient manner," he said. "I just fundamentally believe that it's the publics money and that we have even more responsibility associated with it."
Giancola praised the 18,000 county employees and the department heads, calling them creative, dedicated and talented.
"Our budget is stable," Giancola said, but there is still work to be done.
He touched on a few Newport Beach related topics, including the John Wayne Airport agreement.
A recent Grand Jury report found that because of quieter planes, the constraints could be removed and then prices for JWA uses could come down, Giancola explained. The report suggests that the curfews could be expanded and services could be expanded.
"That's really the premise of it,' he said, noting that it is also available on the OC website.
But there is no interest in changing the agreement, Giancola confirmed. There is a good system in place, he added.
"We're looking to maintain that," he said.
Answering a question about the county's 1994 bankruptcy and the status of the debt retirement, Giancola said he had good news.
"The bankruptcy will pretty much be over July of 2016," Giancola said.
There were three departments that were hit hard over the last 20 years, he said.
To help pay off the bankruptcy, the county began importing trash from other counties to dump in OC landfills , took cuts from the Public Works Flood Control Department, and cutting the parks budget, Giancola explained.
For more information about Orange County, visit ocgov.com.
For more information about the Chamber of Commerce and other Wake Up! meetings, visit newportbeach.com.