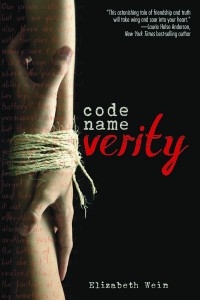 When I read, it is with the hope of becoming immersed in someone else's story. I want to feel as if I know the people who populate the pages I turn, and I want to be left at the end wishing the story would go on.
Such was definitely the case with Under Cover's inaugural book club pick, "The Invention of Wings," by Sue Monk Kidd.
Kidd's multi-dimensional characters brought to life a story that cannot help but touch even the most stoic reader.
Through the voices of Handful and Sarah, we were able to experience the oppression of slavery, and how it affected not only the slaves themselves, but also those who would stand up to try and exact change.
By weaving actual historical figures and events into the story, Kidd lent an air of authenticity to every page. I thoroughly enjoyed my experience with the Grimke clan, and I hope that you did as well.
And now, like Mike Myers' Linda Richman character on SNL, I urge you to talk amongst yourselves. Please visit the NB Indy website's Stepping Out section, and share your thoughts on "The Invention of Wings." Simply comment at the bottom of the Under Cover column.
I can't wait to hear everyone's thoughts, and engage in some great discussion on an equally great book!
Recently, I have begun to enjoy reading Young Adult literature. Previously, YA books had been relegated in my mind to three categories: the supernatural, the sappy love story, and the "like," "as if," and "totally" laden gossip fests that only a pre-pubescent valley girl could fully appreciate.
Perhaps the fact that I am now searching for good books for my own teen and pre-teen children is what changed my mind, or maybe it was just some good recommendations from well-read friends. Whatever it was, I have enjoyed several great reads from this new (to me) genre.
So, without further ado, I'd like to introduce you to Under Cover's February book club pick, culled from the YA shelves: "Code Name Verity," by Elizabeth Wein.
Any book chosen for February, by rights, would obviously have to be a love story. While this tale tells the story of the two occupants of a British spy plane downed in Nazi-occupied France, it is a love story—but not the kind you might have imagined.
Maddie and Queenie are two young girls who find each other through their work for the British Air Transport Auxiliary, or ATA, and become fast friends. One is a pilot, the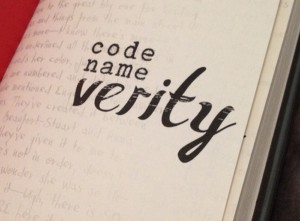 other an intelligence officer, and they find themselves thrown together on a series of missions and adventures, culminating in the aforementioned, ill-fated flight.
The story unfolds in two parts. The first is told by our imprisoned intelligence agent, in a series of confessions, scrawled on bits on paper in between "encouragement sessions" at the hands of her Nazi captors. Through her writings, we learn the story of her deep and abiding friendship with Maddie, as well as just what one is willing to give up in order to survive.
Part two is told by Maddie, the pilot of the downed plane. She manages to avoid capture, and tells us the flip side of the story, bringing into focus another perspective that will make readers rethink how the story must have actually unfolded.
A different kind of WWII story, "Code Name Verity" tells the story of a brave, and very real, group of civilians who sacrificed much in order to see that history stood on the right side of that battle. And, while fictional, it also told the story of two remarkable young women, and how a true friendship can both uplift and inspire us.
The finer points of the plot are better left un-discussed prior to reading the book, but suffice it to say, this is another that left my bedside lamp burning long after bedtime, and I hope you will love it as much as I did.
Edie Crabtree is an avid reader and the mother of three active boys.  She can be reached at [email protected], or by visiting the Facebook page Under Cover Book Corner.