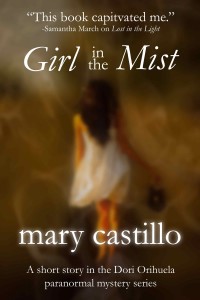 In today's busy world, when we are offered an opportunity to kill two birds with one stone, it is the wise one who throws that stone and never looks back. On Monday, October 21, from 5:30 to 8 p.m., the Laguna Playhouse Women are serving up just such a chance when they present "Memorable Conversations with Six Celebrated Authors."
With this unique program, we are being given the opportunity to celebrate womanhood, writing and the arts, all in one fell swoop. A fundraiser benefitting the Laguna Playhouse, the event will include a hosted reception, book sales and signings, as well as a panel discussion, and promises to be an enjoyable evening out for book lovers and aspiring writers alike.
Moderated by Corona del Mar's own Barbara DeMarco Barrett, the panel of all female authors will offer a peek into the world of a writer, showcasing what literary life is like, and discussing their experiences, recent works, and upcoming projects. In addition to being authors themselves, members of the panel also teach creative writing at UCLA, UCI, and Antioch University.
In case you're the type who likes to know exactly what you're getting yourself into, allow me to introduce you to the accomplished group of ladies who will be appearing at the Playhouse:
Moderator Barbara DeMarco Barrett is well known in the local writing scene as the author of "Pen on Fire:  A Busy Woman's Guide to Igniting the Writer Within."  She also hosts the KUCI radio show, Writers on Writing, as well as the popular Pen on Fire speaker series. Her short story, "Crazy For You" is included in the about-to-be-released collection, "USA Noir: Best of the Akashic Noir Series," along with works by such authors as Michael Connelly and Jonathan Safran Foer.
"The Book of Dead Birds" earned Gayle Brandeis a Barbara Kingsolver's Bellwether Prize for Fiction. Acclaimed author Kingsolver said the book was, "Lyrical, imaginative, beautifully crafted, and deeply intelligent. Before anything else, its characters take you by the heart." "The Book of Dead Birds" also spawned Brandeis' recent eBook release, its sequel, "The Book of Live Wires."
Local author Mary Castillo has been called "one of the hottest people in the O.C." by OC Metro, and is best known for letting that steam show in her stories, which blend romance with mystery. Her works include "Hot Tamara" and "In Between Men," as well as her more recent paranormal mysteries (with a romantic twist of course,) "Lost in the Light" and "Girl in the Mist."
Journalist Alison Singh Gee's memoir, "Where the Peacocks Sing," chronicles her journey from Hong Kong to the Indian countryside as she adjusts her lifestyle to mesh with that of her Prince Charming – an actual member of Indian royalty. It has been named a National Geographic Traveler Book of the Month, and examines what makes up home and family.
Jo-Ann Mapson has been called "one of the most gifted writers of the contemporary west" by the Los Angeles Times. She is the author of eleven novels as well as a collection of short stories. Her latest work, "Owen's Daughter," due in 2014, is a sequel to previous hit "Blue Rodeo, " and also features characters from another of her works, "Finding Casey."
Rounding out the group is Tatjana Soli, author of the New York Times bestseller, "The Lotus Eaters." Her tale of female photojournalist, Helen Adams, takes us through 1970s war-torn Vietnam, and paints a dramatic contrast between the violence of war, and the passion of love.
Tickets for the event are $45 to $55. Parking is free. Visit lagunaplayhouse.com for more information and to purchase tickets.
Edie Crabtree is an avid reader and the mother of three active boys.  She can be reached at [email protected].