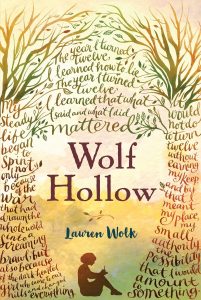 As I write this, we sit in the dawning hours of a new chapter in America.
Last night closed out an election season that many feel we only narrowly survived. It has been a long cycle of in-fighting, brow-beating, and venom-spewing.
Now, we have a new leader-elect, and while the votes have been counted, there are many who still feel as though their voice was not heard.
For the second time in my two decade long voting career, we appear to have a result in which the elected President did not carry the popular vote.
So, in what has already proven to be one of the most divisive political climates, those on the losing side of that equation have been delivered a further reason for their dismay at the outcome.
If you, like so many others, need to disappear for a moment into a world where every vote carries the same weight,
might I suggest checking out the 2016 Goodreads Choice Awards.
True, voting for your favorite book won't solve the problems with the Electoral College, and determining this year's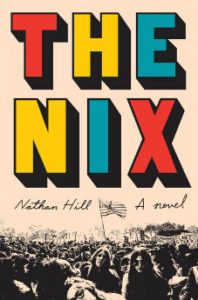 best fiction representative pales in comparison to choosing a representative who will weigh in on things such as immigration, marriage equality, and healthcare reform.
I submit, however, that if there was ever a time that escaping into the pages of a good book seemed like a good idea, that time is now.
As in previous years, readers have the opportunity to cast their literary votes in a series of three rounds, for books in categories including: Fiction, Mystery & Thriller, Historical Fiction, Fantasy, Romance, Science Fiction, Horror, Humor, Nonfiction, Memoir & Autobiography, History & Biography, Science & Technology, Food & Cookbooks, Graphic Novels & Comics, Poetry, Young Adult Fiction, Young Adult Fantasy, Middle Grade & Children's, Picture Books, and Debut Authors.
As you can see, there are candidates for everyone, regardless of genre affiliation.
The opening round has already concluded, leaving us with a solid pool of semi-finalists. Voting is open in this round through November 13, at which time votes will be tabulated in preparation for the final round, open November 15-27.
An example of a true democracy, this is the only major book award decided by readers rather than the so-called experts, and voting couldn't be simpler.
To make your reading voice heard, simply visit goodreads.com, and click on the "cast your vote" icon. From there, you can select favorite titles from your chosen categories, without the fear of any dangling chads stealing your thunder.
If you are looking for reading suggestions, it is also a great place to go, in order to peruse a list of the past years most popular books, including:
For Fiction: "The Nix," by Nathan Hill, "Commonwealth," by Ann Patchett, and "Another Brooklyn," by Jacqueline Woodson.
For Historical Fiction: "The Underground Railroad," by Colson Whitehead, "The Wonder," by Emma Donoghue, and "To the Bright Edge of the World," by Eowyn Ivey.
For Young Adult Fiction: "Holding up the Universe," by Jennifer Niven, "Symptoms of Being Human," by Jeff Garvin, and "The Sun is Also a Star," by Nicola Yoon.
For Middle Grade and Children's: "Hour of the Bees," by Lindsay Eagar, "The Wild Robot," by Peter Brown, and "Wolf Hollow," by Lauren Wolk.
These titles represent only a handful of the great books nominated this year, even within their own categories. The only way to make your opinion on them heard is to log on and rock the reading vote.
And, should you find that a book you feel passionately about doesn't reach the magic number of votes, how about giving the winning title a try…after all, sometimes you can't judge a book by its cover, no matter how orange it is.
Edie Crabtree is an avid reader, and the mother of three active boys. She can be reached at [email protected].