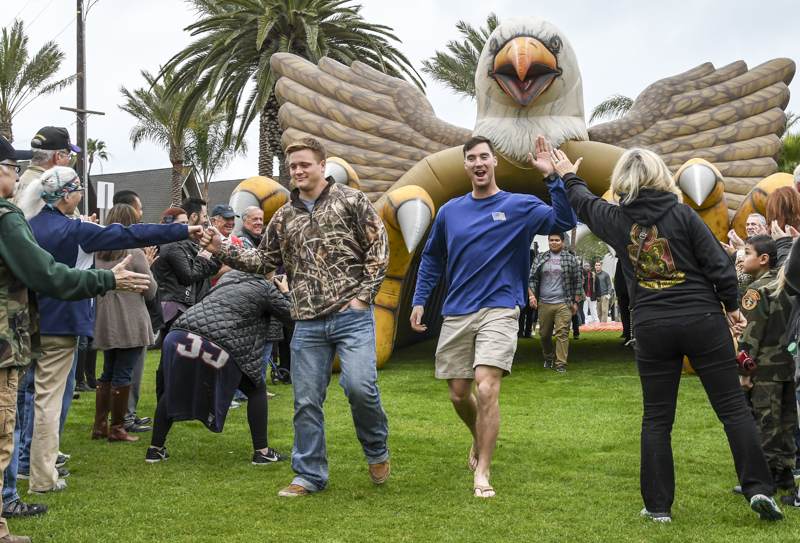 The Ninth Annual Crisp Family Super Bowl Event, held at the American Legion in Newport Beach and hosted by Gary and Julie Crisp and C2 Imaging, saluted active duty Marines and Veterans.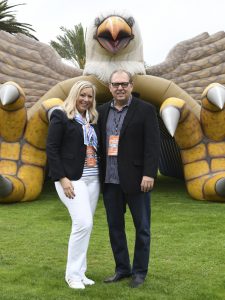 Three hundred Camp Pendleton based Marines and their families emerged from an inflatable eagle tunnel to the cheers of supporters. Then it was "king for a day" time with food, cigars, beer, photo booth, casino, massages, harbor cruises and much more.
The USC Marching Band saluted all branches of the military in a wonderful meshing of music and dance with special attention to veterans from World War II and Vietnam. The San Diego/Los Angeles Chargers Cheerleaders provided wonderful moments for the Marines as they posed for pictures, danced and generally made everyone feel great.
The event raised $25,000 for the 5th Marine Division Support Group of Dana Point.
Manny Montanez and his platoon mates, who all received Purple Hearts for their service in Vietnam, attended the event and were recognized for their heroism and courage.
Photos by Lawrence Sherwin.