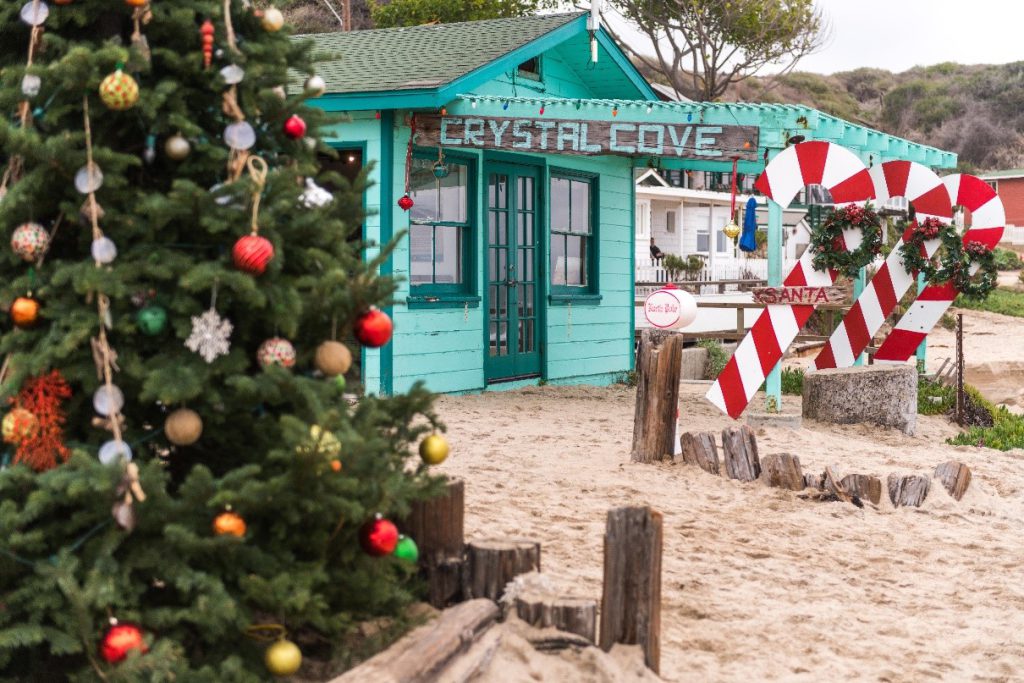 Life's a beach, especially when Crystal Cove holds its annual Tree Lighting & Holiday Bazaar on the sand in front of The Beachcomber on Saturday, Dec. 2 from 10 a.m. to 5:30 p.m.
The Crystal Cove Historic District will be decked out from the trails to the sea with holiday décor and lights, plus the iconic beach tree.
Visitors can shop for gifts from local artisans during the Holiday Bazaar, meet Santa during a beachside photo op, munch on cookies and cocoa courtesy of The Beachcomber, make a special holiday craft, and hear holiday tunes sung throughout the Cove by the Corona del Mar High School Madrigal Singers.
The day will end as the Crystal Cove beach tree lights up as the sun sets.
A full schedule of events can be found at: www.crystalcove.org/event/holiday-bazaar-tree-lighting-2023.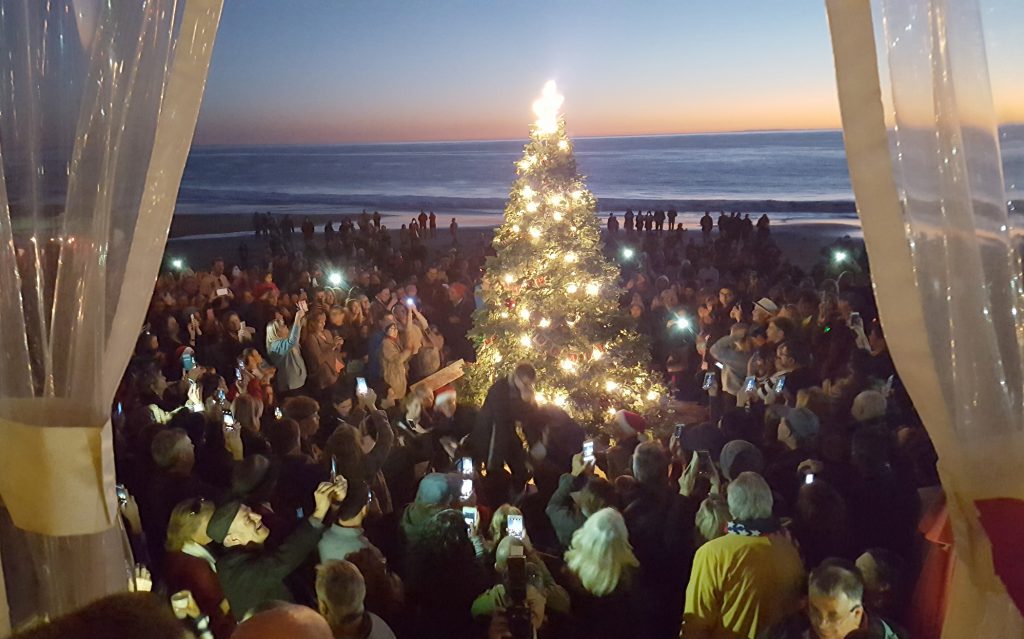 The Tree Lighting & Holiday Bazaar is at Crystal Cove State Park Historic District,
Los Trancos, Newport Coast. Parking is available at the Los Trancos Parking Lot located inland off Pacific Coast Highway. A $15 day use parking fee will apply.
To get to the Historic District, follow the trail located on the south side of the parking lot down to the beach. It is about a 15-minute walk. Or take the Beachcomber shuttle ($2) that runs between the Los Trancos Parking Lot and the Historic District every 15 minutes.
Crystal Cove Conservancy works to protect the historic, natural, and cultural resources of Crystal Cove State Park. The Conservancy's unique public/private partnership with California State Parks means that all revenue raised is reinvested into programs that use the park as an outdoor classroom for STEM education. These programs will cultivate our planet's next generation of environmental stewards, ensuring that Crystal Cove and places like it live on for generations.
For more information, visit www.CrystalCove.org.