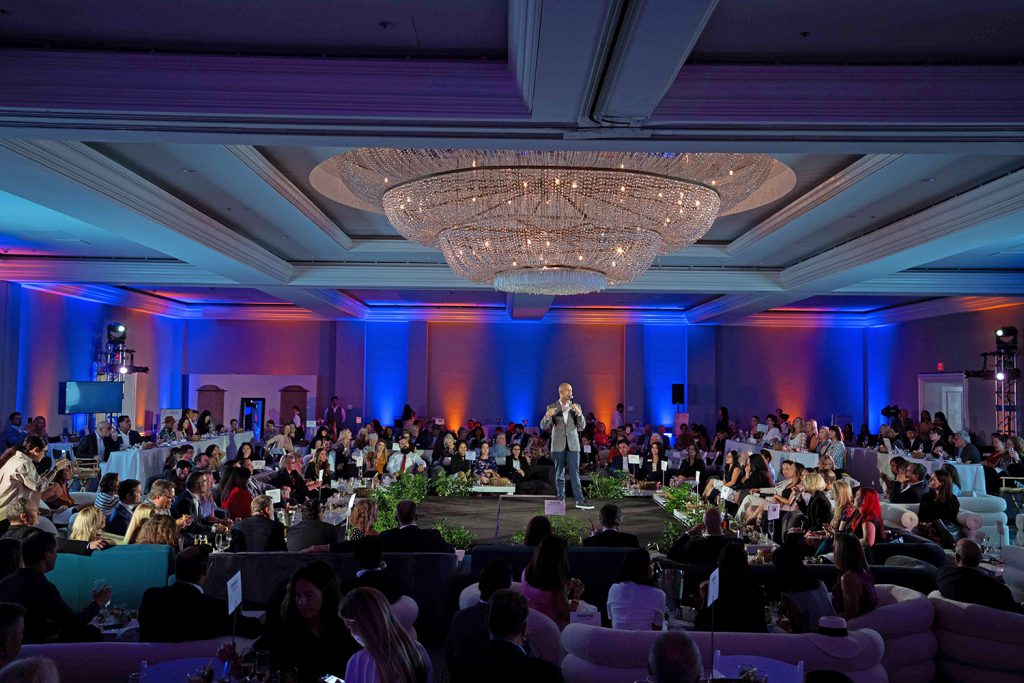 Orangewood Foundation, a local nonprofit that serves nearly 2,000 foster and community youth annually, hosted its 26th annual Ambassador Luncheon on Friday, Oct. 13 at the Renaissance Hotel in Newport Beach.
The event acknowledges the achievements of Orangewood over the past year, both on an individual and collective level, and also pays tribute to the foundation's "Ambassadors" – dedicated volunteers and donors who have been instrumental in advancing the Foundation's mission.
This year, the event grossed $587,226, which will significantly contribute to the organization's ongoing efforts to serve and empower youth in Orange County.
"Thanks to the generosity of our donors and sponsors, we can offer substantial support to foster and community youth throughout Orange County," said Orangewood Foundation CEO, Chris Simonsen. "This support transforms the prospects of numerous youth in our community, affording them access to essential resources, opportunities, and connections to help them build the life they envision for themselves."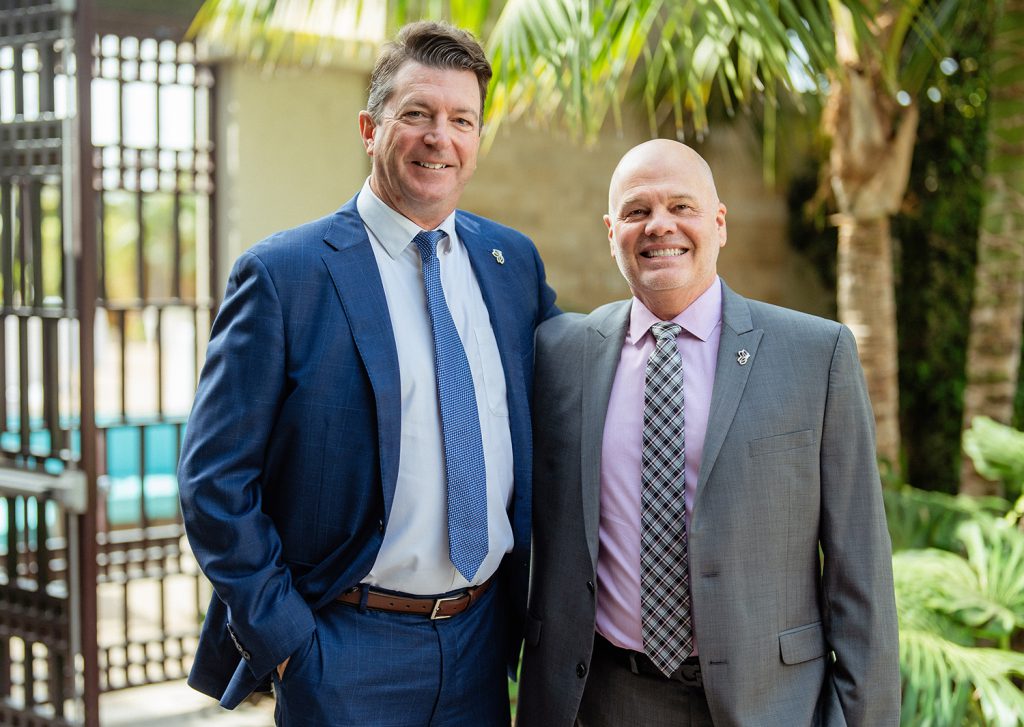 The luncheon was made possible by several sponsors, including Samueli Foundation, The Klein Family, Farmers & Merchants, Angels Baseball Foundation, Dream Big Foundation, Motive Companies, Returning Home Foundation, Lennar, Anaheim Ducks and Honda Center, A-Tech Consulting, and Livingston Family Foundation.
This year's event highlight was the standing ovation for the five inspiring individuals who bravely shared their impactful stories in a collective video to help support young people in Orange County.
The video was presented to guests during lunch, bringing tears to many eyes that filled the rooms as the image of life for youth in foster care was painted.  At the event, these individuals found an overwhelming amount of community support and are helping ensure more young people find Orangewood earlier on their journeys, so they don't have to face the game of life alone.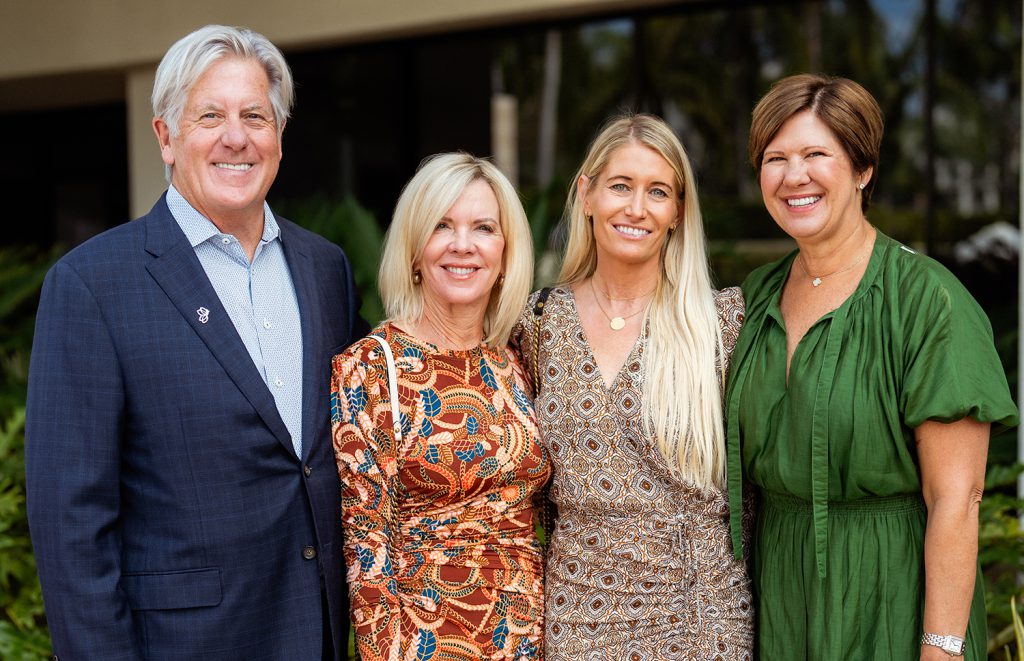 The luncheon honored Faculty and Director of Vanguard University's Global Center for Women and Justice, Dr. Sandra Morgan, with the General William Lyon Crystal Vision Award, which recognizes worthy individuals who have generously given their time and resources and who reflect the unending commitment to Orange County youth that was demonstrated by Founding Board Chairman, General William Lyon.
She serves on the Orange County Commercial Sexual Exploitation of Children (CSEC) Steering Committee, partnering with Child Welfare and Juvenile Justice, and is co-author of "Ending Human Trafficking: A Handbook of Strategies for the Church Today" (IVP Academic, 2022).
Longtime Orangewood board member, Greg Dunlap, was also honored, receiving the William G. Steiner Heart of Service Award which recognizes individuals who have an unwavering passion for helping young people, and that go above and beyond in supporting the organization.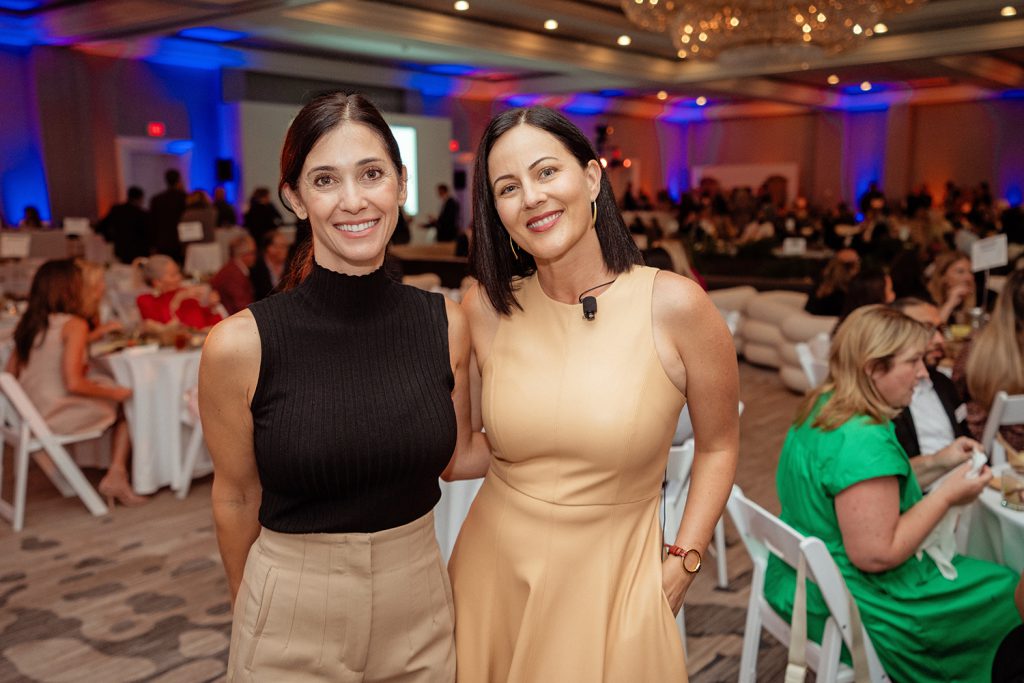 Greg has been on the Board of Orangewood Foundation for 18 years, and prior to that served as a CASA (Court Appointed Special Advocate) for two foster youth, was an active leader of Troop 645 in Irvine, and has served on the Board of Lifeworks Austin, serving homeless youth in the Austin, Texas area.
To learn more about becoming an Orangewood Ambassador, please visit www.orangewoodfoundation.org/ways-to-give, or contact Kendra Puryear, Chief Development Officer, at [email protected].
Established in 1981, Orangewood Foundation is a privately funded 501(c)(3) nonprofit that serves nearly 2,000 foster and community youth annually. The organization is committed to helping youth prepare for independent adulthood, providing various programs and services that focus on health & wellness, housing, life skills & employment, and education.
Orangewood Foundation's mission is to strive for equity for its youth by valuing and supporting the life that each individual envisions. To learn more, please visit www.orangewoodfoundation.org