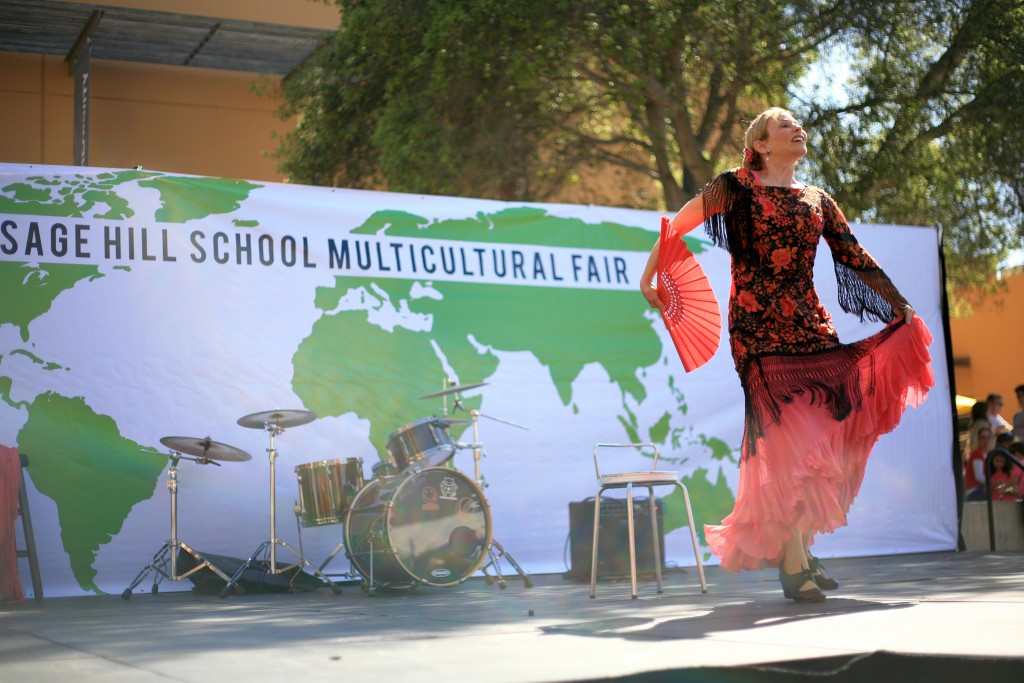 Sage Hill School welcomed the world to its Newport Coast campus last month during the school's 14th Annual Multicultural Fair.
The quad was full of smells, sights and sounds from around the globe on March 21 as hundreds of visitors from across Southern California experienced the cultural celebration.
The festival, which was open to the public, included authentic international food booths, cultural entertainment, an ethnic bazaar, hands-on activities, and more.
Guests could enjoy Polish sausage and British tea while watching the traditional Chinese lion dance performed by the Ane Thanh troupe. Kids could create crafts from Nigeria in the World's Playground or buy a bracelet at the ethnic bazaar that would help effect change in Chajul, Guatemala. Visitors could learn about the student-led effort to send water filters to Haiti.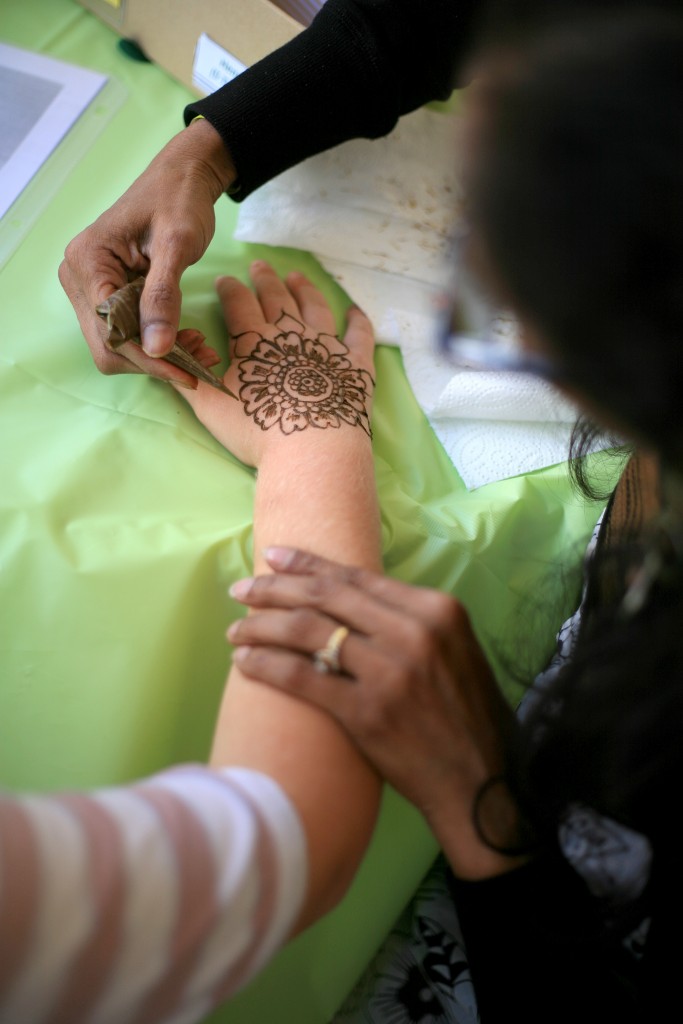 The Multicultural Fair brings students and community members together to perform, cook, create, and celebrate, said Head of School Patricia Merz.
It unifies people from different cultures through authentic food, song, dance and art, she added.
"It's a really special day for us," Merz said.
"Today is an incredible reflection of who we are as a community," she continued. "It reflects the essence of what we are all about."
President of the Sage Hill Parent Association Andria Strelow agreed.
Students who sit next to each other in class may come from opposite sides of the world, she said, but the fair gives them the opportunity to share their traditions and learn about each other in a new way.
"It really gives people a chance to try new things and discover more about their community than they ever knew existed," Strelow said.
The festival is all about the community "coming together to celebrate who we are and what's unique about each and every one of us," while learning about other cultures and having fun, said School President Gordon McNeill.
The Multicultural Fair is open to the public, Strelow pointed out.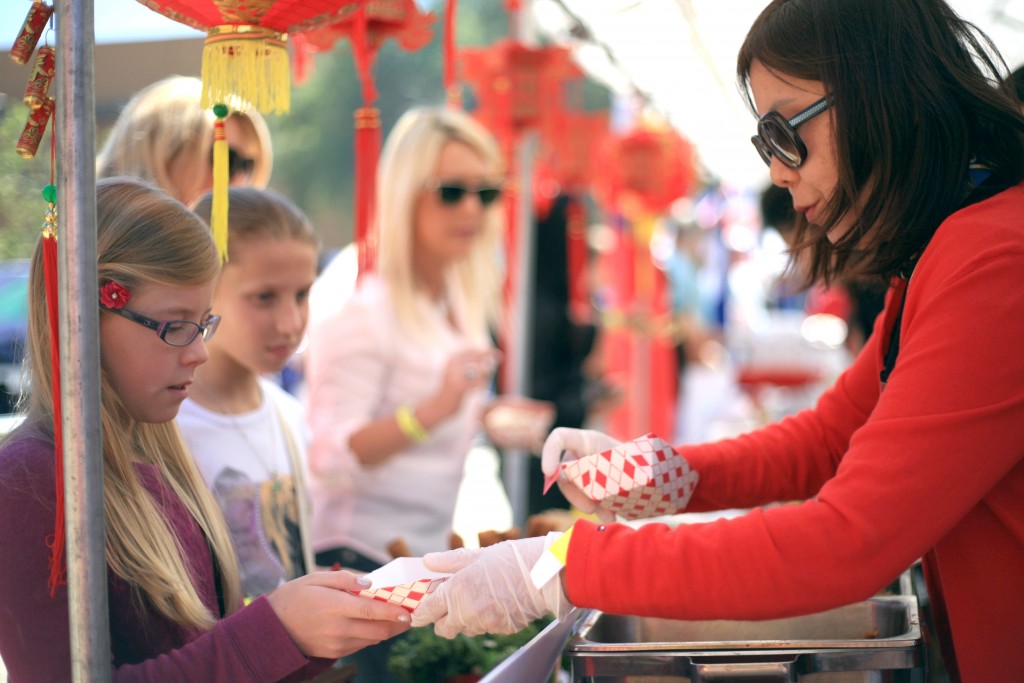 "You don't have to be a Sage Hill student or teacher, or any necessary affiliation to the school," to attend the festival, she said. "If you have younger children and you're interested about the premier, local independent high school, come check it out. If you're just curious about that beautiful campus on the hill that you see while you're driving on the highway, it's a great day to see it. It's open to all."
Every year is a little bit different, Strelow said. New this year was a food booth representing Poland. Behind the counter – and wearing a traditional Polish outfit – was Bernadette Senn. Her son Logan, 15, is a freshman at Sage.
"This is the first time Poland has been represented in the Multicultural Fair," Senn said. "I think a lot of people aren't familiar with Polish food."
She decided to serve a meat, a starch, and a dessert. So her booth was full of Kielbasa Polish sausage, perogies and Polish cookies
Senn, who is 100 percent Polish, was raised on Polka and traditional Polish food.
"My mother was a very good cook," Senn said.
She had a lot of pierogis (handmade dumplings stuffed with various fillings such as potato or meat) growing up. On Saturday, the pierogis were stuffed with potatoes and cheese.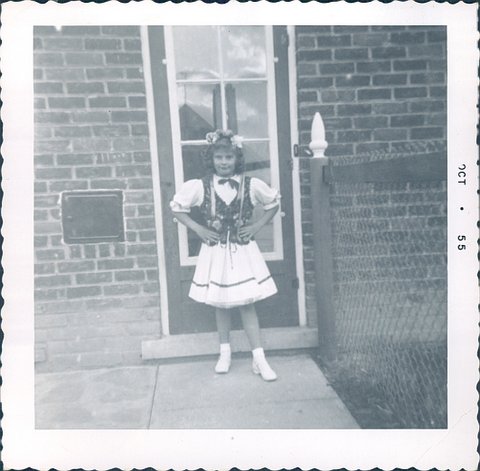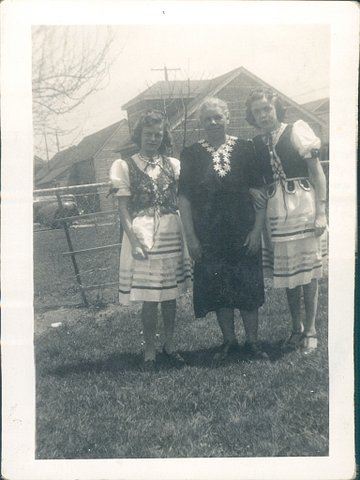 "And of course we always had Polish sausage, particularly on Sunday mornings," she added.
So she offered slices of Kielbasa at the Poland booth.
There are several other traditional Polish dishes that weren't at the table on Saturday.
As a child Golumpki (stuffed cabbage) was also a favorite, she said. Her mother also made a lot of sauerkraut, although she never liked much.
The mother daughter duo would also dress up in traditional Polish outfits, she said, and often attended Polish festivals.
"The thing that people don't know about Poland, they love flowers and color," she noted. "A lot of people think of Poland as sort of a depressed nation… but it's a very bright, colorful, cheery country."
"I am very proud to be Polish," said Senn, whose maiden name is Kuczynski.
Preparing for the festival, Senn discovered more about her roots.
"I'm learning more about Poland," Senn said. "I guess that's part of my purpose of doing this is, first – to make my mom proud, and also to learn more about my heritage."
The Multicultural Fair is phenomenal, she commented.
"It's very cool to see people so proud of their heritage," Senn said. "When you connect with your roots and your heritage, there's something very invigorating about that."
Another parent volunteer was Isabelle Schaison, mother of two Sage students (junior Aurelie, 17,  and freshman Florian, 15) working the France booth.
Aurelie Schaison was also working at the event, but at the ethnic bazaar promoting her service learning project, H2O 2 Haiti, with fellow Sage junior Lauren Thurien, 16.
Their project has a dual focus: Raising funds to send water filters to Haiti and partnering with local organizations to educate children on the importance of water conservation.
The two have worked with Inside the Outdoors in the Back Bay and created a Waves for Water page for their cause. They've also designed curriculum about water conservation that they'll distribute to teachers at an upcoming water festival.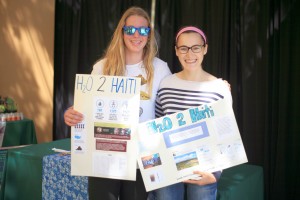 "(The curriculum includes) fun stuff that gets kids aware of the importance of saving water in their own lives and what that means in a global perspective," Thurien said.
On Saturday, they were raising funds and spreading awareness at their booth on Saturday.
Including what they earned at the Multicultural Fair, they've raised about $200. They received a lot good feedback at the Multicultural Festival, both agreed.
"Having clean water is so important," Thurien said, adding that it's something a lot of people take for granted.
They chose this issue for their service learning project after looking up statistics about the drought in California and water usage around the world.
"We decided we wanted to change that," Schaison said, "and hopefully solve a little bit of the problem."