Debra Miller, CEO/Founder of CureDuchenne in Newport Beach, has been selected as a semifinalist for the EY Entrepreneur of the Year Award in the Orange County region.  The awards program recognizes entrepreneurs who demonstrate excellence and extraordinary success in such areas as innovation, financial performance, and personal commitment to their businesses and communities.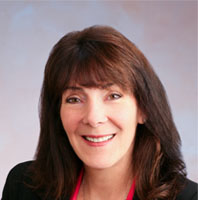 These business leaders were selected as semifinalists from nearly 80 nominations by a panel of independent judges.
Award winners will be announced at a special gala event on June 4 at The St. Regis Resort in Dana Point.
Now in its 28th year, the program has expanded to recognize business leaders in more than 145 cities in 60 countries throughout the world.
Regional award winners are eligible for consideration for the EY Entrepreneur of the Year national program. Award winners will be announced this fall.
Winners in several national categories, as well as the overall national EY Entrepreneur Of The Year Award winner, will be announced at the annual awards gala in Palm Springs,
EY's Entrepreneur of the Year is a prestigious business award for entrepreneurs, and encourages entrepreneurial activity among those with potential and recognizes the contribution of people who inspire others with their vision, leadership and achievement.
For more information, visit ey.com and cureduchenne.org.