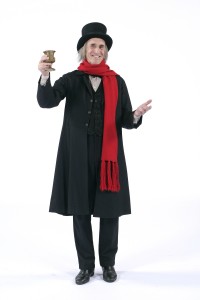 Take time out from pesky post-Thanksgiving to-do lists and experience the revitalizing energies to be found in the beautiful sights and joyous sounds of the holidays.
From the old-fashioned charms of Victorian London and those unforgettable redemptive spirits of Christmases Past, Present, and Future, to the merriest of mariachi music, the enchantment of classical Renaissance carols, and the uproarious antics of "CSI: Bethlehem's" detecting nun, the first half of December's performing arts calendar is as chock full of seasonal cheer as Little Saint Nick's sack.
–Keep an eye out for Hal Landon Jr.'s famous somersault as Orange County's favorite Ebenezer Scrooge rejoins the Fezziwigs and the Cratchits for dancing, feasting, and the heartwarming reforming of his miserly ways in South Coast Repertory's classic rendition of Charles Dickens' "A Christmas Carol." This longstanding family tradition celebrates its 34th year with performances from November 29 through December 26. For tickets and information go to scr.org or call (714) 708-5555.
–Revisit a simpler time with the poignant, heartwarming musical "A Christmas Memory," at Laguna Playhouse, with performances from December 3 through 29. Based on Truman Capote's semi-autobiographical short story set in the 1930s, the play explores an unlikely yet loving friendship between seven-year old Buddy and his much older cousin as the family celebrates Christmas in the country. Tickets are available at the box office or online at lagunaplayhouse.com.
— Irresistible toe-tapping is a given when Grammy-Award winning Mariachi Los Camperos de Nati Cano return to Segerstrom Center for the Arts with their always popular and lively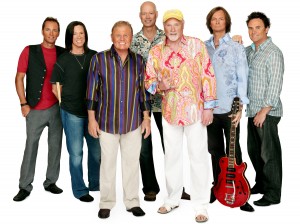 concert "Fiesta Navidad," in the Renée and Henry Segerstrom Concert Hall on December 4. In addition to classic mariachi music and familiar carols such as "Feliz Navidad," the evening includes the lovely tradition of La Posada, which recreates Joseph and Mary's journey to Bethlehem. For tickets and information call (714) 556-2787 or go to scfta.org.
–What's a holiday at the beach without the "Boys?" Performing pop pleasers from the chart-topping 1964 Christmas album, including "Little Saint Nick" and "The Man With All the Toys," Mike Love and Bruce Johnston lead The Beach Boys in its Center debut with "The Beach Boys Christmas Show" in Segerstrom Hall at Segerstrom Center for the Arts on December 7. For tickets and information call (714) 556-2787 or go to scfta.org.
– -Gloriously uplifting, the 24 voices of Pacific Chorale's Chamber Choir – the John Alexander Singers – return to St. Mark Presbyterian Church, 2200 San Joaquin Hills Rd. in Newport Beach, for their "Holiday Concert" on December 8. Led by Assistant Conductor Robert Istad, the hauntingly beautiful ensemble will perform an array of music from Renaissance settings by Jan Pieterszoon Sweelinck and Orlando Gibbons, plus new works by Ola Gjeilo, James MacMillan, and Craig Hella Johnson as well as classic carols. For tickets and information go to pacificchorale.org.
–Sister goes sleuthing in her latest laugh fest, Sister's Christmas Catechism, at Laguna Playhouse. This "CSI: Bethlehem-"style quest for the missing Magi's gold (she's got the goods on the frankincense and myrrh already) is guaranteed to keep audiences laughing. The show plays December 9, 16 and 23. Tickets are available at the box office or online at lagunaplayhouse.com.