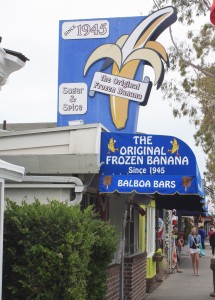 As we wind down to the last few weeks of 2013, some significant dates arrive in addition to the traditional Thanksgiving and Christmas holidays.
For business owners and retailers, the final 30 to 45 days of the year can make or break the bank, and even be a prediction of things to come. Aside from Black Friday, which is as late as the calendar will allow this year and often-touted as the "busiest shopping date of the year," we have "Cyber-Monday" which has been so named since 2005 and is a self-promoted, self-produced on-line shopping day the Monday after Thanksgiving.
To put things in perspective, sales generated that day broke through the $1 billion mark in 2010 and increased last year by 22 percent to $1.2 billion. Experts predict we'll break through the $2 billion mark this year.
Those may be enviable statistics, but the day that many small businesses look forward to and participate in is Small Business Saturday.
In 2010, American Express created that day specifically for consumers to support and spend money in local stores, and scheduled it the day after Black Friday.
Small Business Saturday is a brilliant move by AmEx, which has created a viral campaign that is "liked" by 3.2 million Facebook followers. AmEx created signs and e-mail campaigns, and provide marketing material to help small businesses spread the word. Even though the intention may appear a bit self-serving, the reality is that the program has generated needed publicity for small businesses and highlights the challenges they face.
According to the Small Business Administration, a small business is generally one with less than 500 employees doing less that $2.5 in annual
sales. And that description defines the majority within most of the United States since over 97 percent of all businesses are considered small businesses. The numbers can vary depending upon whether it is a retail, service or manufacturing company.
Locally we have new businesses as well as those that have been here for decades. They all deserve your love and, as Lori Kenyon Farley of Ritual Cleanse and Ritual Juice Box in Corona del Mar, which opened in 2012, shares: "Small Business Saturday gives us all a chance to celebrate and shop at small businesses that help to create jobs, boost the economy, and preserve neighborhoods around the country." Ritual Cleanse is helping during the Christmas season by offering up to 20% discounts on certain purchases.
So how do you do your part?
On Saturday, November 30 – assuming you still have money left after Black Friday – try shopping locally for a change. That means:
• Avoid the large chain stores, i.e., no COSTCO, Wal-mart, K-mart or any other mart out there.
• Stay away from the malls, unless the business is locally owned.
• Franchises are okay as long as they are individually owned and not part of the corporate ownership.
• Buy gifts at some of the local boutiques, clothing stores, privately owned hardware stores or similar, food stores, bakeries, pet stores, wine merchants, etc.
At a minimum, go out to eat somewhere that is not part of a big chain and keep entrepreneurship and small business alive and thriving.
Along with newer Newport businesses like Ritual, at the other end is Sugar & Spice, one of the fine purveyors of a Balboa Island classic: the frozen banana.
When asked, owner Helen Connolly offered, "We should all do our part to support the Mom and Pop stores that run this country."
True enough. So after your healthy meal, have a banana then hit Ritual Cleanse.
For more information, visit smallbusinesssaturday.com.