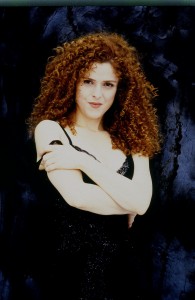 There is cabaret, and then there's cabaret Bernadette Peters-style.
The Broadway star opens the Segerstrom Center Cabaret Series on Friday, October 11, but she'll be in the 1800 seat Renée and Henry Segerstrom Concert Hall backed by a 10-piece ensemble. Despite the size of the auditorium, Peters has a way of making her shows intimate and inviting. Part of that is due to her bubbly personality, the other to her choice of music and the way she doesn't simply sing a song, but engages listeners and draws them into the emotion and mood of the music.
She's been doing that since her first big Broadway show, "Mack and Mable," nearly four decades ago. Since then, Peters has won numerous accolades including three Tony Awards, a Golden
Globe, two Grammy Awards, and three Emmy nominations. She also has a star on the Hollywood Walk of Fame.
For her Segerstrom Center show, Peters said she'll be singing selections by many noted Broadway composers, including Stephen Sondheim.
"Something from 'A Little Night Music,' 'Follies,' several others–I do a lot of Sondheim," she said during a phone interview from her home in New York.
"There's an arc to the show, but ultimately I'm there to entertain," she explained. " I connect with the songs, talk about them and how I found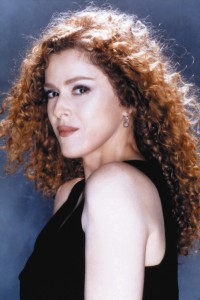 them. I have a connection to the music and lyrics of Sondheim. Everything he wants to say is so precise, each of his songs has its own persona, so to speak. He knows how to tell story, when he writes a character, you can't just get up and sing it. If a song doesn't engage me, it won't engage the audience."
Peters has been in several Sondheim shows and appeared on Broadway many times, but more recently has been performing with orchestras around the country. She's also found the time to record six solo albums in addition to numerous original Broadway cast recordings.
Peters devotes her time and talents to numerous events that benefit Broadway Cares/Equity Fights AIDS. Her "pet project," Broadway Barks!, co-founded with Mary Tyler Moore, is an annual dog and cat adoption event that benefits shelter animals throughout the New York City area.
She's also penned two children's books, "Broadway Barks" and "Stella is a Star," feature original songs written and performed by Peters. All of her proceeds benefit Broadway Barks!
She said she has more projects in the works, but at the moment she's focused on her concerts. and set list, which always includes signature Sondheim songs: "No One is Alone," "Children Will Listen," and "Being Alive."
"I love to sing those songs–I love to be reminded of the messages," said Peters. "It's a privilege to stand in front of people and bring this music to them, and have them experience it. It's not just about me singing, it's about all of us in this together. It's about being alive."
 Tickets start at $49. Call (714) 556-2787 or visit SCFTA.org for more information.