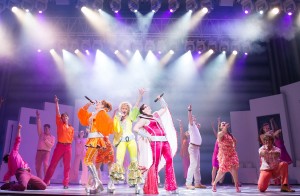 One of the longest running shows in Broadway history is coming to Segerstrom Center April 8 – 13, and mamma mia, is it fun!
Seen by more than 54 million people around the world, "Mamma Mia" is the hit musical based on the songs of ABBA, and cleverly tells the story of a single mother who owns a hotel on a Greek island. Her daughter is about to get married, and – unknown to her mother – invites three men from her mother's past, one of whom just might be the father.
The ABBA songs are interwoven into the plot, as are some intricate dance numbers.
Learning one of those dance routines is challenging, but try tackling all of them.
That's the responsibility that Carly Wielstein has with "Mamma Mia." As Swing and Dance Captain, she is required to know the movement and choreography for every character in the show, and teaches those moves (also called "tracks") to new cast members. She also can go on stage at a moment's notice for a cast member.
"I am anything and everything dance related on the tour," stated Wielstein during a recent interview prior to a performance in San Francisco. "If it's choreographed, it has to do with me,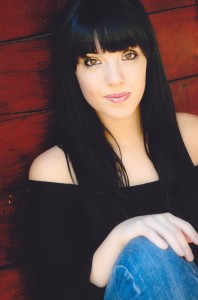 everything from big dance numbers to the tiny eight counts. I am responsible for maintaining that, helping solve problems, teaching it to understudies. If you move in rhythm, I am your girl."
"I also do the seven female ensemble roles," she added. "I am contracted to go on for those seven roles, but l also have to know all 30 roles, because of the responsibility of teaching it to new cast members. I have to know the entire show."
Wielstein is a classically trained ballerina from the Bay area, and said that gave her a good foundation for all types of dance styles—even the dance routine where everyone wears swim fins.
She often watches the show from the audience or from the wings to make sure the dance numbers stay consistent, especially when new people or understudies take the stage.
"One of the most amazing experiences is the moment you watch an understudy do their role or a replacement go on for the first time—every milestone that they accomplish, you are right there with them."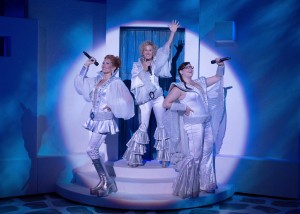 Wielstein admits she sometimes has what she calls a "track attack," when she finds herself on stage suddenly wondering which role she's supposed to be dancing.
"You can often multiple roles in a short amount of time," she explained. "Once I went on for four different girls, four shows in a row. By the end of the show, you're amazed you got through it."
"I'm the unsung hero," she said with a laugh. "I'm not recognized at the stage door, your family and friends wonder if they are going to see you in the show, your job is a puzzle. But by the time we get to the finale in the show, the audience is on its feet cheering and dancing, it's such a wonderful shared experience. I'm thrilled to be part of it."
Tickets start at $29. Call (714) 556-2787 or visit SCFTA.org.