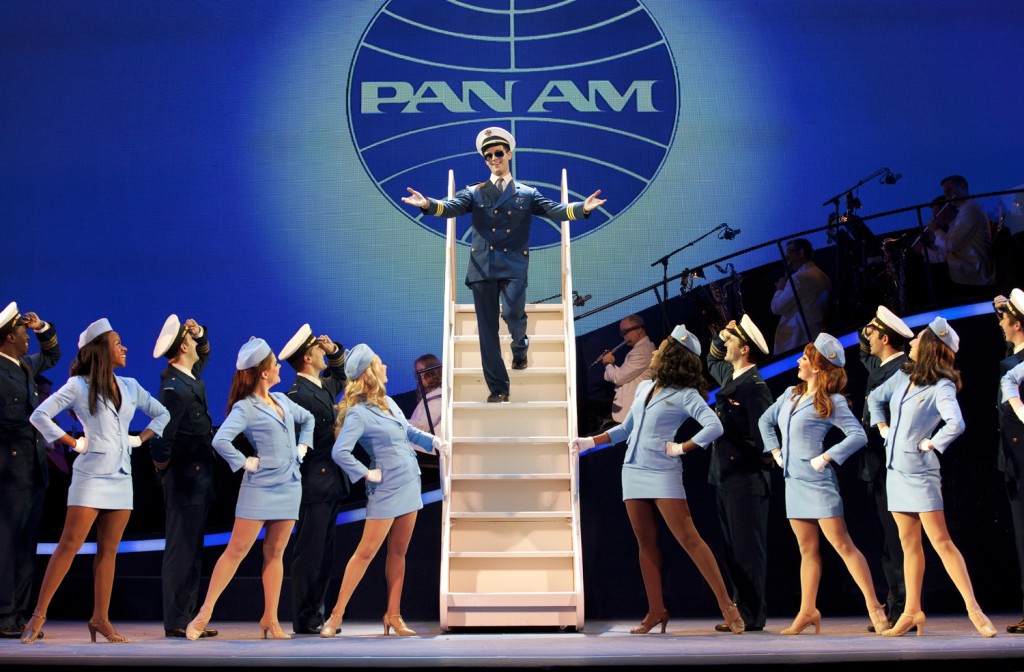 Start the engines and keep your seatbelt fastened! There's a rollicking romp of a true crime tale coming your way, one that has captured the imaginations – and hearts – of audiences everywhere. And while it's often said you can't make this stuff up, that's exactly what teenaged Frank W Abagnale Jr. did. The inventive runaway lived to tell the truth…eventually.
If you haven't yet heard the consummate con's incredible life story of travelling the world and living it up, 1960's-style, while posing as a jet pilot, a doctor, and a lawyer before F.B.I. Agent Carl Hanratty caught up with him, then get ready for lift-off when "Catch Me If You Can" taxies into Segerstrom Center for the Arts June 25 – 30.
Based on DreamWorks' hit 2002 film of the same name, which was in turn inspired by Abagnale's autobiography (a New York Times bestseller), the Tony Award nominated Broadway show features a book by Terrence McNally, a mod musical score by Marc Shaiman and Scott Wittman (the creative team behind "Hairspray"), and some swinging choreography by Jerry Mitchell.
Segerstrom Center is the last stop for "Catch Me If You Can's" first national tour, and versatile cast member Amy Burgmaier – who has about as many roles in the show as Abagnale did during his heyday (eight, she says, including one playing Carol Strong, the mother of Frank Jr.'s love interest) – can relate to the idea of chasing your dreams.
While Burgmaier's no runaway, the busy Iowa native did give up a steady corporate job as sales manager for a theater in Des Moines to move to New York City two and a half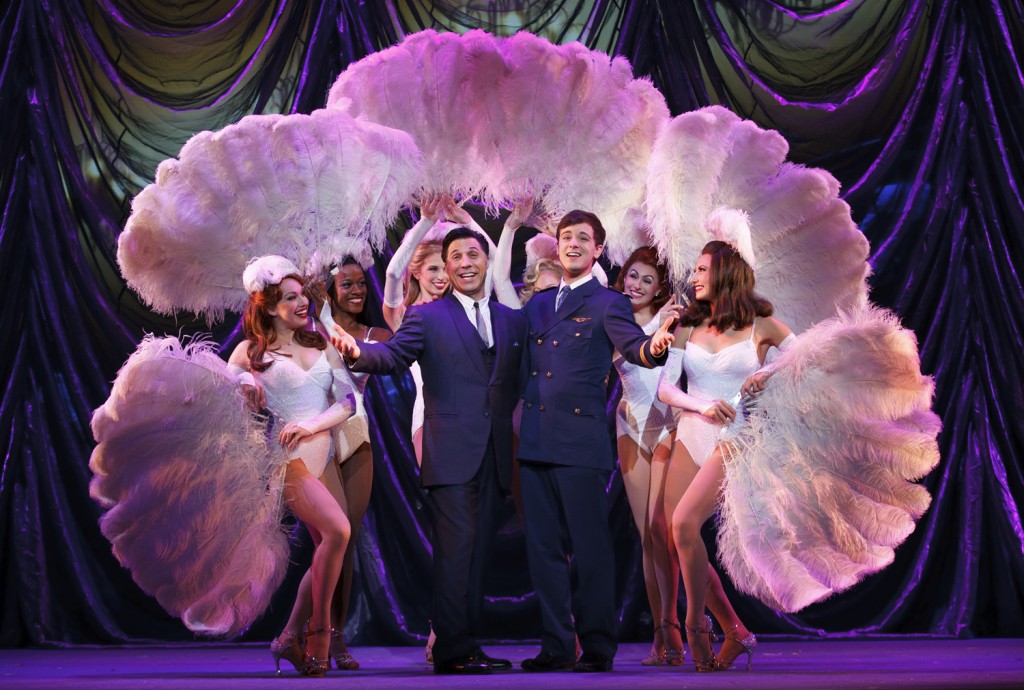 years ago in pursuit of a new life.
"It was a situation where I followed my heart," she says, speaking by phone from Las Vegas, where "Catch Me If You Can" played before coming to OC. "Working so close to the actors there I rediscovered the deep passion I had for the theater. I learned a lot about the business from that job."
With that newfound knowledge, and savings from her previous job funding her move, Burgmaier was able to focus in on her goals and hone her skills by taking classes and going to multiple auditions daily.
"It really allowed me the freedom to put all my eggs in one basket, so to speak," she recalls, "but I still fought every step of the way."
Her big break came with a role in "Hairspray," and then came the opportunity to tour with "Catch Me If You Can," which she describes as the "pinnacle" of her burgeoning career.
"I had seen the show on Broadway and couldn't believe in a million years I would be in it one day," she enthuses, reflecting on the heartfelt nature of the storyline and recalling the many times that the real Frank Abagnale Jr. has come out to see the show as it's been travelling around the country.
"His story of redemption is just beautiful. Yes, he was very dishonest, and I believe he was struggling with that… he often says about living in America that yes, you can make mistakes, but you can also be forgiven and have a chance to start a new life."
"I'm so pleased about this experience," says Burgmaier, as she looks forward to the next chapter in her own story. "One thing about musical theater is it's a snapshot in time: never again will it come together exactly like this, never. And you know, that's a great reason to come see the show: catch us while you can!"
"Catch Me If You Can" will be at Segerstrom Center for the Arts, 600 Town Center Drive, Costa Mesa, for a limited engagement June 25 – 30. Single tickets start at $20 and are available online at SCFTA.org, or at the Box Office at (714) 556-2787.  One hour prior to each performance, patrons are invited to enjoy entertaining and interactive pre-show activities, including chances to win prizes. Participants will have their "passports" stamped at each station, and those who receive all three stamps will be entered into a drawing for various prizes. All participants will receive a "Catch Me If You Can" luggage tag (while supplies last).