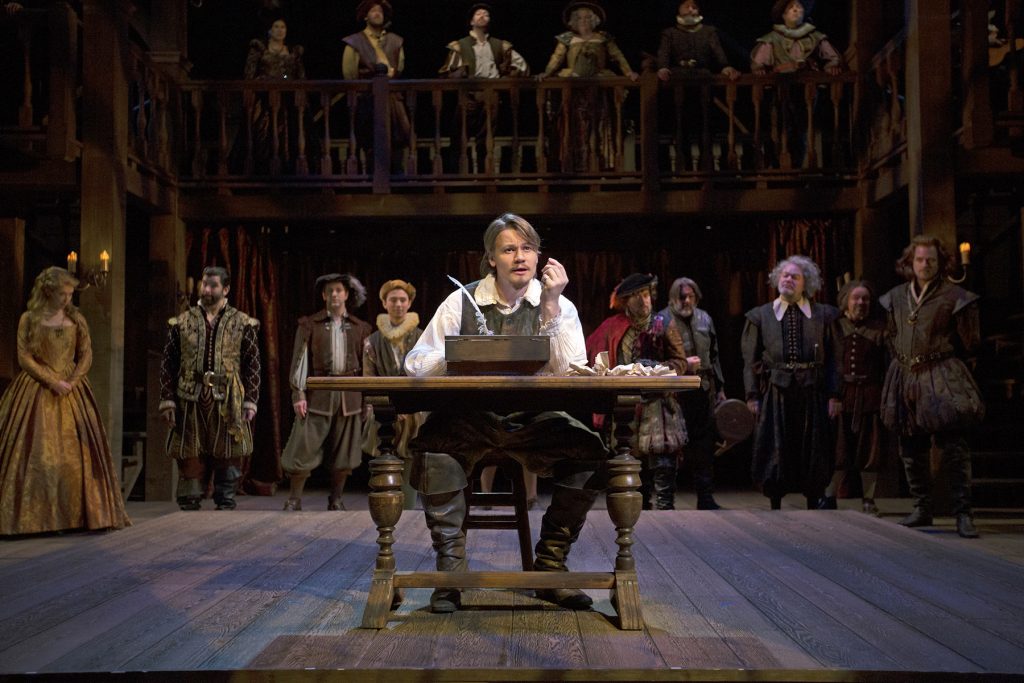 The movie "Shakespeare in Love" nabbed seven Academy Awards in 1998, including Best Picture and Best Screenplay. The romantic comedy is in essence an ode to The Bard and cleverly tells the story of how Romeo and Juliet was created. It's filled with quotes and characters from Shakespeare plays, although you don't need to be a Shakespeare buff to enjoy the movie (but those in the know will catch dozens of references to various Shakespeare plays).
"Shakespeare in Love" was turned into a play in 2014, adapted by Lee Hall from the screenplay written by Marc Norman and Tom Stoppard (who himself is a prolific playwright).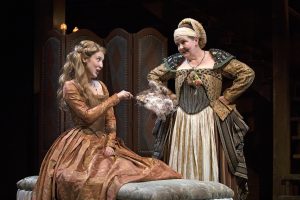 It's fitting that South Coast Repertory, which has an affinity for all things Shakespearean, is staging "Shakespeare in Love" on its main stage through Feb. 10. It's the perfect Valentine themed show, and comes almost 20 years after the film won its Academy Awards.
It's surprising that "Shakespeare in Love" was not turned into a play sooner, but then again its challenges are obvious: a large cast (24 in all, including a dog, Cinnamon, who plays Spot), multiple period costumes, and an authentic and flexible stage with myriad props, plus an on-stage musical trio playing period instruments.
Fortunately, SCR tackled the production with gusto, and the result is a thoroughly enjoyable romp that remains faithful to the movie while offering theatrical immediacy and emotions that only a live performance provides.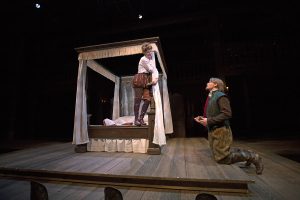 The story follows young Will Shakespeare (portrayed by Paul David Story), who has writer's block and owes a new comedy to two demanding producers. He's working on a play called "Romeo and Ethel, the Pirate's Daughter," which seems to be going nowhere until he meets his muse and a masterpiece unfolds.
Playwright Hall said that "Shakespeare in Love" is about "love, loss, creativity, money, power, politics and slipping on banana skins. At its heart it's a comedy and, I hope, a good night out. You could be a professor of Shakespeare or never have seen a Shakespeare play in your life and understand it. It opens its arms to everybody."
Translation: go see this delightful production before it's "out, out brief candle."
Visit SCR.org for more information.