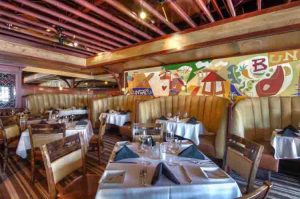 Bungalow Extends Restaurant Week 
Newport Beach Restaurant Week ended last week—or did it?
At The Bungalow Restaurant in Corona del Mar, restaurant week isn't over, it's just beginning.
Diners can enjoy The Bungalow's Restaurant Week menu through February 28. The special $40 and $50 dinner menus (depending on entrée) is offered Sunday through Tuesday nights, while the $20 lunch menu is served Monday through Friday.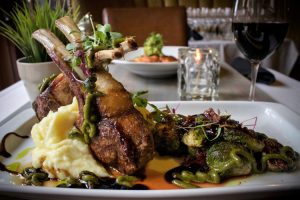 The two course lunch menu includes a choice of starters (corn chowder or Bungalow salad) and a choice of eight different entrees, including the half-pound Bungalow burger, beef dip sandwich, Santa Fe chicken wrap, fish tacos, grilled mahi mahi salad, New Orleans grilled cheese with short rib, cobb salad, or grilled lime chicken salad.
The three-course $40 dinner menu offers such entrees as prime filet medallions, bone-in short ribs, California chicken breast, and blackened king salmon, while the $50 menu lists rack of lamb, bone-in ribeye, miso-marinated sea bass, and Australian tail. A dessert course is included on both menus.
Visit TheBungalowRestaurant.com.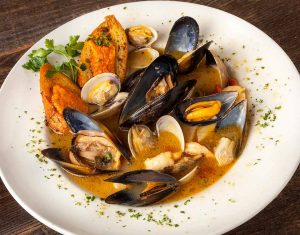 Bluewater Grill's "From Europe with Love"
 Last month, I enjoyed Bluewater Grill's France versus Italy battle (bouillabaisse versus cioppino), but apparently everyone else did too, because the restaurant is extending it through February.
However, instead of a culinary battle, the February special is a more civilized romantic exploration of France and Italy.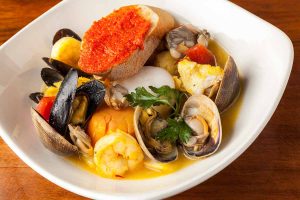 The special starts Feb. 6 when Bluewater Grill hosts "From Europe with Love" tasting for $34.95, which both French Bouillabaisse and Italian Cioppino, followed by a split of Chocolate Lava Cake or Key Lime Pie, all paired with Domain Ste. Michelle Brut or hand-selected French and Italian wines.
After Feb. 6, diners can still order the feast for $34.95, minus the champagne and wine (which can be ordered separately).         
This monthly tasting event is normally held the second Tuesday of each month, but it's been moved a week earlier so it doesn't compete with Valentine's Day.
Reservations are required for the Feb. 6 event. Go to bluewatergrill.com.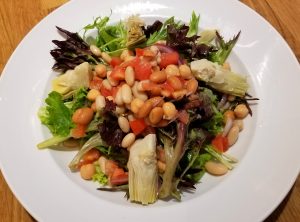 Back to Barilla
 I first visited Casa Barilla in South Coast Plaza back in November, right after the Italian eatery first opened. I tried a couple of dishes, but it wasn't until I attended a media tasting in January and met Barilla's Executive Chef Alfonso Sanna, who has cooked professionally for more than thirty years in both Italy and the United States, that I had a better sense of what Barilla is doing.
The stylish fast-casual restaurant features an open kitchen and a variety of pasta and pizza dishes.
"This is the lifestyle we were raised on," said Chef Alfonso. "The Italian way of eating is one of the healthiest in the world."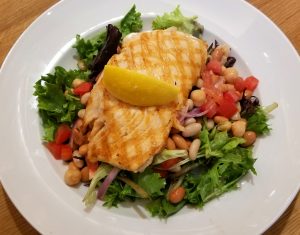 At the media tasting I was able to sample several salads, entrees, pizzas and a half dozen pasta dishes, as well as several desserts.
I quickly learned that while Barilla does pasta well, the salads are superb, and healthy.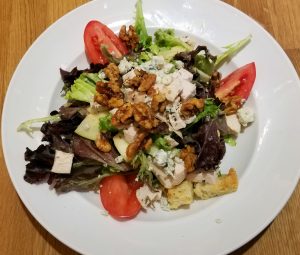 The Mediterranea salad has mixed greens, legumes, tomatoes, artichokes, onions and lemon dressing, while the Ruspante salad has mixed greens, rosemary chicken, apples, caramelized walnuts, blue cheese, croutons, and honey mustard dressing (and for those of you who, like me, hate blue cheese, it does not overpower this dish).
The salmon salad with mesculin greens, cannellini and bortolotti beans ws also delicious.
By the way, if the name sounds familiar, it's because Barilla is an Italian family-owned food company established more than a century ago and a world leader in the market of pasta.
For more information, visit casabarilla.com.